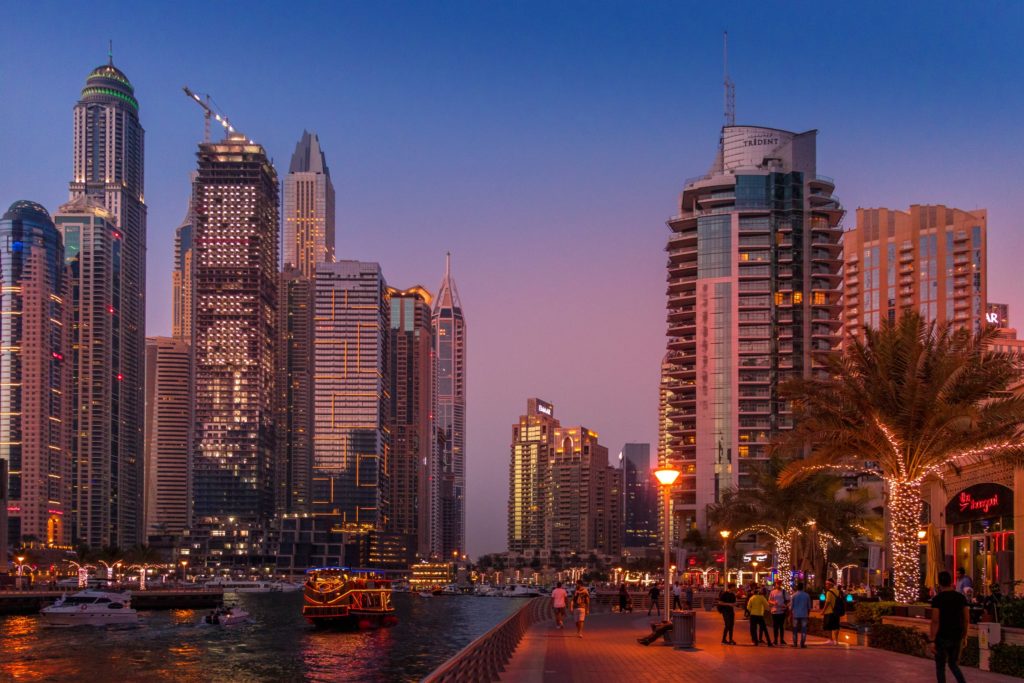 Everyone wants to provide the best lifestyle to his or her family. It's not difficult for an individual to overlook a number of things when living alone, but the same person doesn't get ready to compromise over the comfort of his family.  There are different amenities and factors you have to consider when want to shift your family in a place. Dubai is among one of those amazing cities that take good care of their citizens and help them to live an ideal lifestyle. If you are looking for a best residential area in Dubai for your family, then you have landed at right place as we have jotted down a list of top five family-friendly areas in Dubai.
1. Al Barari
It's a lush green and environment-friendly community that is perfect for families with small kids. 60% area of the community is dedicated to greenery and you see botanical theme parks, gardens, lakes, and streams everywhere in Al Barari. As it's away from the main city, there is no noise issues like noise pollution and hassle of unnecessary traffic. Your kids can stay closer to nature and observe different types of flora and fauna.
The place offers a number of family entertainments among which family parks are the most recommended option.
There is no school present inside the community as it's far from the city, but the nearest school is also not far from the residential area. Kings' School Al Barsha and GEMS First Point School are located at a distance of 30-minutes while Kent College Dubai and Dubai Silicon Oasis are within the orbit of a 20-minute drive.
2. Arabian Ranches
Arabian Ranches is another awe-inspiring community full of natural beauty. It's also a distant community from the fast pace of city and hosts a number of events range from barbecue parties to family fun activities. Arabian Ranches Golf Club lets young players explore their skills and provide recreational facilities to old men.
It has some amazing schools nearby which provide quality education to young minds. Jumeirah English Speaking School, GEM Metropole, and Ranches primary school are outstanding schools situated in the proximity of the Arabian Ranches.
3. Emirates Livings
The place is a combination of different communities including The Springs, The Lakes, The Meadows, and Emirates Hills. It's jaw-dropping beauty impresses every eye while the place also offers limitless luxurious amenities to its residents. Well-designed homes, landscape, and green places give prove it a perfect place to grow kids while school, pharmacy, supermarket, and retail center are also situated at arm's distance.
Some of the popular schools which are present closer to the community include Emirates International School, Dubai International Academy, and Dubai British School. Outstanding security service and gated community are some other reasons as to why you should choose it for your family.
4. Jumeirah
Those who love beach style must consider Jumeirah for the investment. Beach front apartments give you charismatic views of beach and lets your family enjoy barbecue and beach activities together. Iconic Burj Al Arab and Jumeirah Hotel are at walking distance while you can reach Jumeirah Mosque and Dubai Offshore Sailing Club within a few minutes. The well-established area is perfect for expats who want luxurious lifestyle and all the amenities of a city.
Jumeirah hosts a number of events every year among that the 3D Art Festival, Sunset Mall, and Dubai Canvas are the most visited festival locations. Small World Nursery and Royal Beach Nursery, Jumeirah College, and Modern Alternative Education are some prominent and nearby educational institutions in Jumeirah.
5. Victory Heights 
The award winning golf community is well-crafted by excellent amenities and services. It's developed in the western half of the Dubai Sports City and features luxurious villas and apartments. The major amenities include landscape green spaces, swimming pool, cycling tracks, and basketball courts. The community is known for its memorizing landscape adorned with exotic plants and superb meadows.
The place is good for families having grown as well as young kids as it features quality schools and nurseries.   The nearest education institutions include Victoria Heights Primary School, Bradenton Prep Academy, and Nord Anglia International School Dubai. Emirates British Nursery Motor City and Building Blocks are good options for young kids.
All the above-mentioned communities are quite good for families, but one shouldn't ignore his budget. Remember, they are luxurious communities where you need to invest a good amount for renting or buying a property. Discuss your family needs with a real estate agent and let him suggest the best community for you if you can't decide on your own.