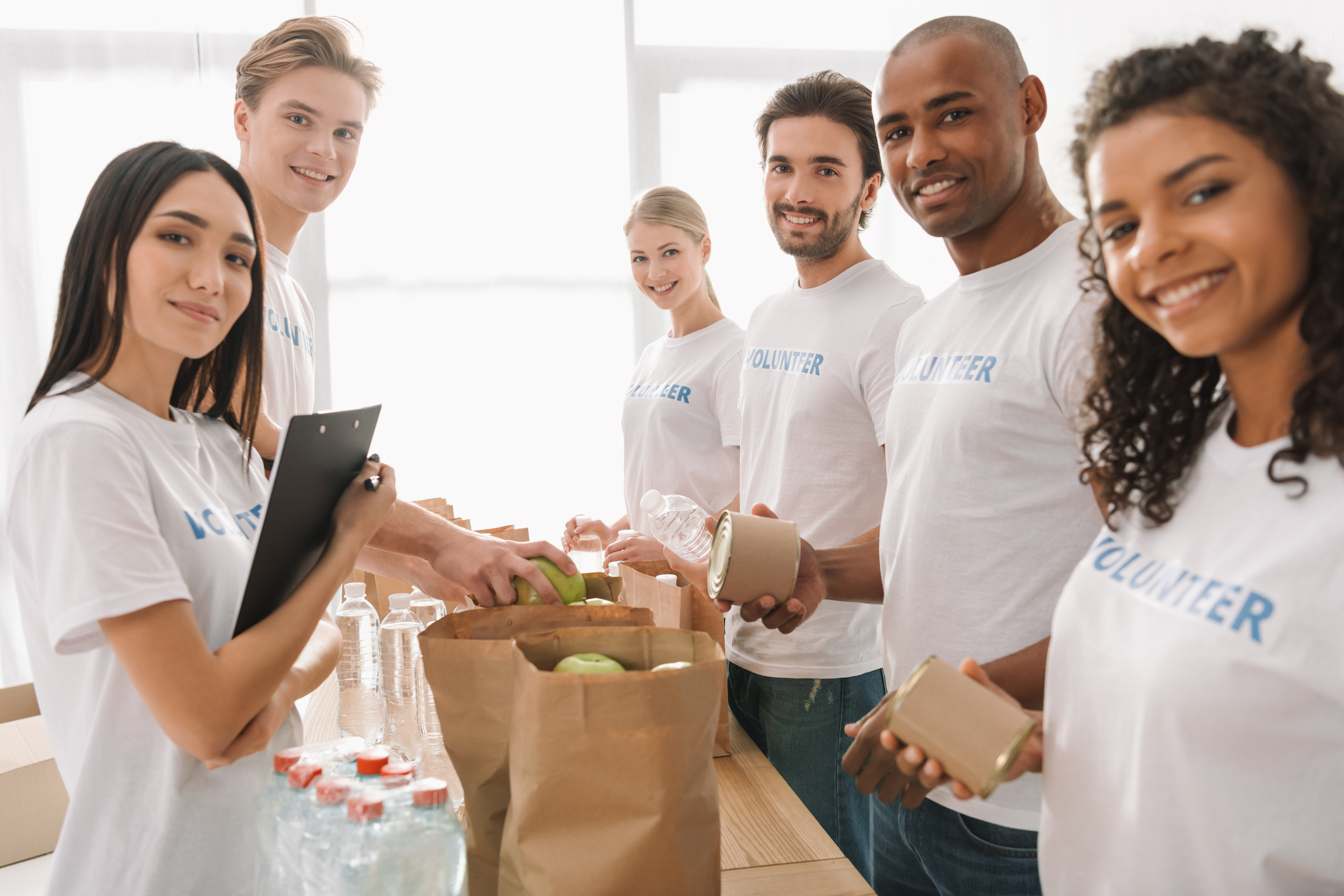 Considering taking some time off between high school and college? There are many benefits to spending your gap year volunteering. Click here to learn more!
Sometimes, we get so caught up in the hustle and bustle of daily life that we forget how lucky we are. This is especially true for soon-to-be high school and college graduates.
Graduation is a major step towards the future – one some people get overwhelmed preparing to take. Between final exams, saying goodbyes, and all the details of looking ahead, many students feel like they need a vacation. Some even take a gap year.
A gap year is pretty much an extended summer or winter vacation. It's a break many students plan for themselves, as an alternative to continuing on in their education right away.
Some gap years are spent traveling and backpacking, working and saving money, or even studying for major exams. A great option, though, is to spend a gap year volunteering.
Here are all the reasons you should take your time off from school in service of others.
Get Off the Couch
This first point may sound a bit silly, but think about it – with no more time to spend on going to class, studying, attending involvement meetings, and getting work done, how are you going to fill your days?
You may think you deserve a few hours of being a couch potato, which is fair to say. But, you have to plan something that won't leave you waking up one day and realize you've spent a few months on the couch.
Do something with your gap year that means something.
To spend a gap year volunteering means to give yourself that much-needed break and to create positive change in the world at the same time. People take vacations all the time, but few have the dedication to commit their free time to a bigger cause.
Experience Life from a Different Perspective
Out of all the best volunteer abroad programs out there, one thing is for sure – you're going to have your world turned upside down, and in the best of ways.
If you've ever been out of the country before, you have a small idea of what this means. But, regardless of how well traveled you are, keep in mind this is a year-long commitment.
It's not a quick stop-and-go of service. It's a time to dig deep into the world around you; to taste the food and learn the history and try to speak the language. This is sure to be unlike any vacation you've ever taken before.
Dive Into One of Your Passions
Sometimes, deciding to spend a gap year volunteering is not about knowing if you want to volunteer or not, but rather, where you want to go! Instead of looking at this opportunity in terms of the destination, think about what you're passionate about and as mention in these passion quotes, just follow your passion.
Do you want to go into the medical field? Are you interested in ecological development and sustainability? Do you get goosebumps thinking about standing up for human rights?
These are the things you should debate as you decide where to go.
As great as all the different cultures out there are, the best match for you is the place where you can work on something that you're deeply connected to. This will make you a more committed volunteer, which has a result on how well the project you're a part of goes.
Discover New Things About Yourself
Maybe you know exactly what your passion is, and how you can express that through volunteering. Maybe it takes you a bit of time to decide where you want to spend your gap year volunteering.
Either way, you're sure to discover so many new things about who you are once you're doing the work asked of you. You may realize the educational path you're on needs a bit of an adjustment, or decide to switch career choices altogether.
Or, you may just come to know yourself better on a more intimate level. Maybe you learn patience and understanding, or selflessness and the value of community. Such things aren't taught in textbooks, and sometimes, it takes getting to know complete strangers to find these qualities within.
Improve the Skills You Already Know You Have
What if you already consider yourself to be pretty resourceful, or giving, or patient? Great – volunteering reinforces these values.
Whether you're about to enter college or go out into the real world, you need to stand your ground firmly. This is both in terms of a practical sense and personal sense.
The time after your gap year is going to test you in terms of how independent you really are and how well you manage your finances. It's going to bring out the discipline in you and show you your true character. Avoid any surprises by volunteering during your gap year.
Such efforts will strengthen the skills you already have. Plus, they'll teach you a thing or two about the other tools you'll need to navigate life.
Creating Lasting Memories, and Make an Impact
Whether you go away to nose-dive into a passion of yours or to do a bit of soul-searching, you're in for the adventure of a lifetime.
Through volunteering with other young Americans and interacting with the locals of wherever you end up, there is so much to discover. As you learn about this new, interesting place, you're taking a journey within. You'll feel this while working, resting, and playing.
A gap year awakens your senses. It shows you just how powerful, courageous, and giving you can be, which are lessons that carry over into anything you do.
By the way, that's just the tip of the iceberg.
Something or someone is bound to make a profound impact while you're volunteering during your gap year. The only way for this to happen, though, is to get there.
Preparing to Spend a Gap Year Volunteering
There's no limit to where you can go and what you can do to spend a gap year volunteering.
You just have to spend some time planning to make sure it's what you truly want.
From picking the volunteering initiative to the location and your arrival date, every detail matters. Once you know where you're headed to volunteer, start getting a feel for what to expect.
To discover all kinds of countries and cultures, click here.