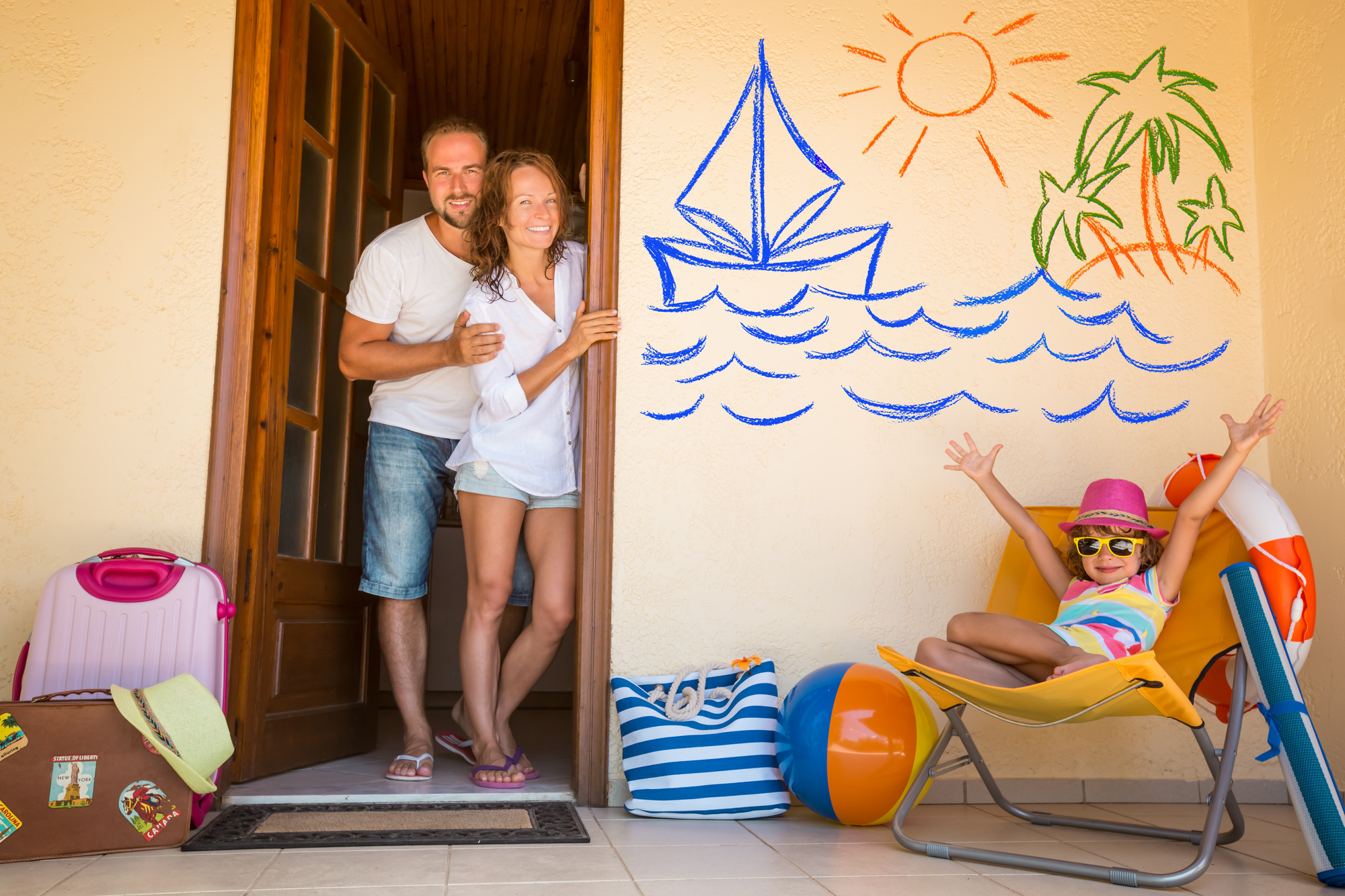 Are you ready for a second home? Find out whether it makes more sense to rent or buy a vacation home in Florida.
Beach houses are a great way to bring everyone closer together for a weekend of family fun and when you rent or buy a vacation home in Florida, you can enjoy your time even more.
With some of the best beaches in the country and a ton of activities to do, Florida is a great place to visit or move.
If you're considering buying or renting a house in this area, then read on to learn what you need to think about before signing on the dotted line.
Things to Consider Before You Buy
When you buy a vacation home in Florida, it can feel like a dream come true. But if you haven't given it enough thought, then you could get yourself into trouble. Consider the following before making a purchase.
Can You Afford It?
No matter how you look at it, a second home is a huge financial commitment. You will most likely be handling two simultaneous mortgages as well as taking on the cost of buying furnishings for your new properties.
When you tack on the cost of maintenance, taxes, and utilities, you can be left with little money for anything else after paying your bills.
In addition, many of the vacation homes you can buy in Florida are situated in flood and wind zones that account for incredibly high insurance prices.
These costs can be found out by asking your real estate agent for an estimate from previous years when you tour a home.
How Often Will the Property Be Used?
For it to be worth a purchase, other than for investment income, you should plan to spend at least two months at your property every year.
When you buy a vacation home in Florida, you may not always be able to get to it often. The commute from your primary residence or work may be too far to make it a practical place to visit frequently.
This is important because when you do arrive, you will have to spend some time cleaning and performing maintenance on the property. This takes valuable time away from your vacation.
To be sure you will use your property, many professionals recommend renting a beach house for a year in their destination city. This allows them to take stock of the costs and accessibility without making a permanent commitment.
Will You Rent It Out?
Many people who know that they won't be using their beach house all the time choose to rent out their property while they aren't there. Having rental income can help to take care of some of the costs of upkeep and pay your mortgage during the off-season months.
But if you rely too much on off-setting your costs with rental income, you may put yourself in a bad situation.
If you home sits empty for too many months or is damaged and cannot be rented for a period of time, then you could be struggling to find the funds to pay your mortgage.
Do You Have a Long-Term Plan?
Many people who buy a vacation home in Florida are entering their retirement years. If this is your situation then you need to consider how comfortable you will be at your new home in your old age.
You will need a property that has convenient access to health care and a master bedroom that is on the first floor to ensure you can get around easily.
What Are the Rules?
Not every community will allow you to rent out vacation homes as a rental property. Some associations have rules about rentals that require you to have renters stay for a set number of months.
Make sure you look into both the city and home owner's or condo association rules to be sure your plans will be approved before you make a purchase.
What Are All the Costs?
Beyond your home itself, you may have to pay for lawn-care or pool-care as well as services like cable and internet.
In addition, you may want to purchase things for water sports like kayaks, paddle boards, canoes, or a jet ski.
Do You Have an Emergency Plan?
When you buy a vacation home in Florida, you will always be at the mercy of hurricanes and other natural disasters. It's important that even if you aren't at your home when a storm rolls through, it's still protected from wind and water damage.
Make sure that you talk to some neighbors and other people around the area the home is in to see if there is a someone who can secure your home in the event of a storm.
The last thing you want is to be watching the storm on the news from home and wondering what state of disaster your beach house is in.
How Will You Protect Your Home When It's Empty?
If you have a vacation home that you aren't in all of the time, then you need to make sure it is protected when you are out of town.
Consider installing lights that are on timers and asking a neighbor to occasionally park in your driveway. This will make it look like the home isn't sitting vacant.
You should also have someone come by to get your mail and pick up any fliers that might be on your doorstep.
Buy a Vacation House in Florida
Florida is a great place to invest your money and bring your family for wonderful experiences. Its beautiful beaches and world-class amusement parks make it the ultimate place to buy a vacation home.
Make sure that you consider how often you will be using the home and whether you will be renting it out before you decide to buy a vacation home in Florida. There are different rules and regulations in place that can affect your long-term plan.
You should also consider all the costs of your purchase before you go through with it. You don't want to be surprised by a bill down the line or not have enough to buy toys to enjoy at your new property.
If you are an adventurer and long to vacation in the best parts of the globe, then check out more of our articles.