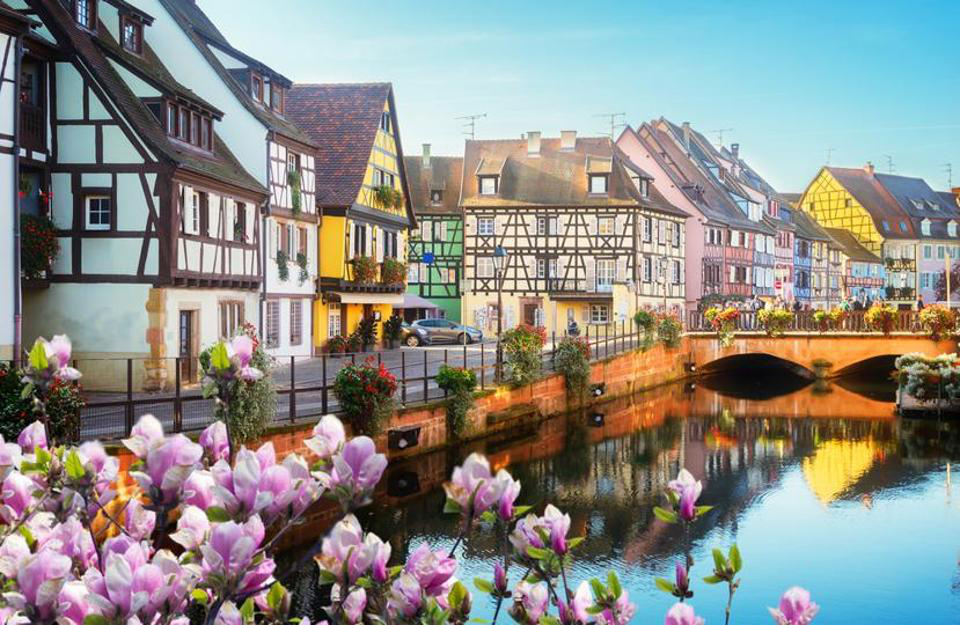 If you are planning a spring Europe trip,plan on packing light but make sure you don't forget the key essentials. Here are five tips for packing light on a spring Europe trip to help you out.
1. Look Up the Typical Weather of All Destinations You are Visiting
The climate and temperature can vary greatly throughout the different countries in Europe, so it is important to arm yourself with someforeknowledge about what climate you can expect. If you are visiting only one destination, it will be a bit easier, as you only need to research what type of weather is typical for this destination during the spring. Do not assume it is the type of spring weather you are used to – do the research and plan accordingly. When visiting destinations in different countries, you should check if they have drastically different climates in the springtime, and consider whether you can overlap certain articles of clothing. If it will be warm in one area and cold in another, layers can be a great option.
2. Pack Merino Wool Clothing
Consider packing merino wool clothing, as this type of clothing is not only warm and breathable, but also durable and comfortable. It can go weeks without having to be washed. This means that, of all the tips to help you pack lighton your spring Euro-trip, this is the one that will also save you money, since you won't have to constantly visit the Laundromat. Consider packing merino wool clothing to avoid packing unnecessary multiple cotton pieces of clothing.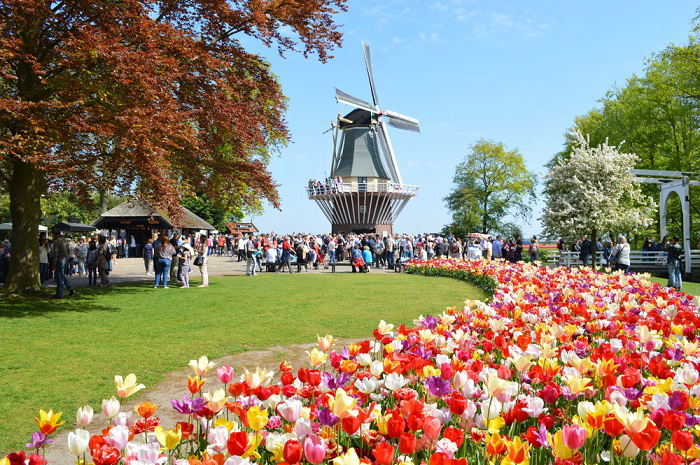 3. Consider Your Luggage
There are pros and cons that come with the different packing options. You can choose a suitcase, backpack, or packing sleeve, but you should consider where you are traveling, the number of destinations you are visiting, and how much you need to bring in order to inform your decision. It is important to consider this carefully so you pick an option that lets you bring the essentials but also that lets you pack light. No one likes dragging a bulky bag around on a trip, and no one likes looking for an essential in a foreign country either.
Plan accordingly and you will enjoy your trip more. This article from The Savvy Backpackeroffers some insight on the pros and cons of suitcases, backpacks, and packing sleeves. It also discusses the variations you may find in each category. It can serve as a useful jumping point to consider how you should pack up your items for your spring trip to Europe.
4. Be Organized
It is crucial to pack in a way that makes it easy for you to find your key essential items quickly and easily. You do not want to add unnecessary bulk in your bag; just carry your passport, trip itineraries, toiletries, clothing and a few key electronics. Check out this helpful website, To Europe and Beyond, for some ideas on organization as you pack.
5. Layers
Layers can be your best friend in packing light and ensuring you are ready for whatever mother nature throws at you. Consider thin articles of clothing as much as possible (like the aforementioned Merino wool clothing), and compliment these with some thin sweaters, accessories or jackets to ensure you will stay warm and have options if it rains or if the weather gets a bit colder than you had planned.
Plan accordingly and pack light so that you can have fun on your upcoming spring trip to Europe. Use these five tips to get started, get packing and enjoy your trip!