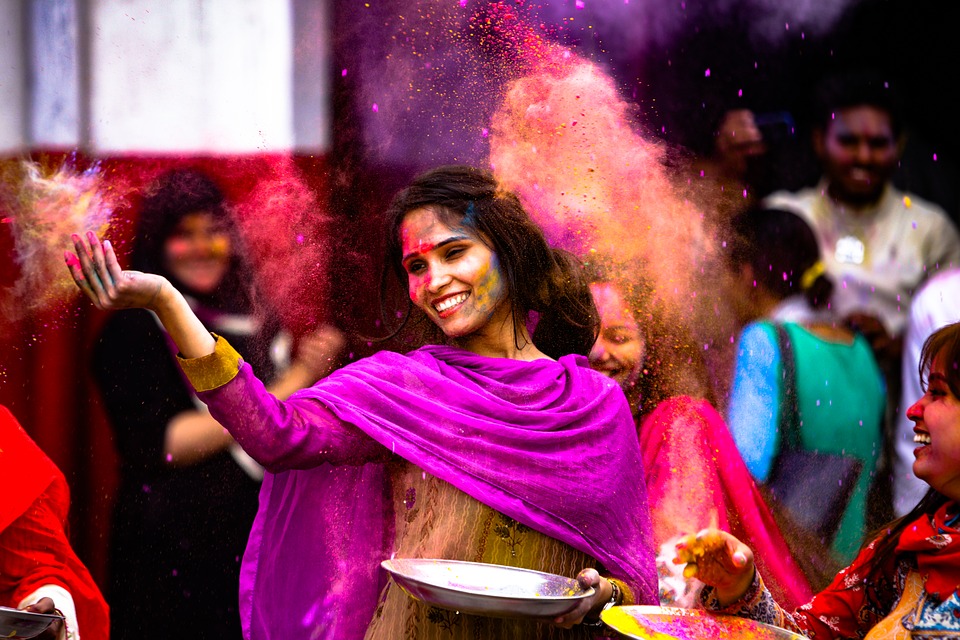 So, you finally decided to give Holi a chance. This vibrant festival which has been getting loads of global attention should be on your top lists of festivals to visit. Not only does it show the culture of India, but it is also one of the only rituals where anybody can participate, regardless of where they are from.
A trip to India on Holi is not an easy task. You always need to keep your eyes open for things that might be culturally insensitive. Or about the dresses you should wear on Holi. Also, Holi has a vibrant culture of drugs surrounding it which is something to keep in mind.
So, here's five ways you can step up your Holi experience.
Book your hotels in advance.
The best vacation planner makes a world of difference on Holi times. Remember, the places you visit during Holi, be it Varanasi, Vrindavan or any other place, are all popular with locals.  Book your holidays in advance if you want a place to stay.
Pro-tip? Always keep in mind where you have to travel from the hotel in India. Be smart, walk for the most parts. In ancient places like India, you're likely to find something beautiful at every corner.
Leave the DSLR at home
Unless you are at a specific place where watercolors are banned, Holi is a nightmare for electric appliances. Keep your phone close, but, your camera needs to sit at home when you indulge in colors.
Don't worry; these colors don't fade in a day or two, so you will still get the chance to take as many selfies as you want.
Don't drink bhang
Bhang, a part of the ritual of Holi, is a controlled substance. So, unless you have specific experience with it, avoid the drink at all costs. In replacement, you can get as many Holi sweets as you want.
A kind reminder that bhang is also not legal in most of India, so, if you get caught in possession, you might face significant jail time.
Leave the water to the pros
Gulaal or powdered color was how the traditional Holi was played. The colors that most parties in India use are usually filled with heavy metals and can be toxic when ingested in large quantities. It is probably on the safe side to stick with dry colors.
Also, now, most of the people in India are switching to herbal colors in the public spaces, ask about them if you are unsure about what to buy.
Be respectful
Holi is religious, so, if you don't understand a particular part of the ritual, or feel uncomfortable, don't fight it. Walking back to a hotel is a better idea.
Have some friends as a back-up if you just want to ask questions. They will also help you find the best Holi parties in town where you can just let your hair down.
So, that is it. Get yourself ready for the most colorful vacation you will ever have. Maybe, you will find something has changed within, who knows?