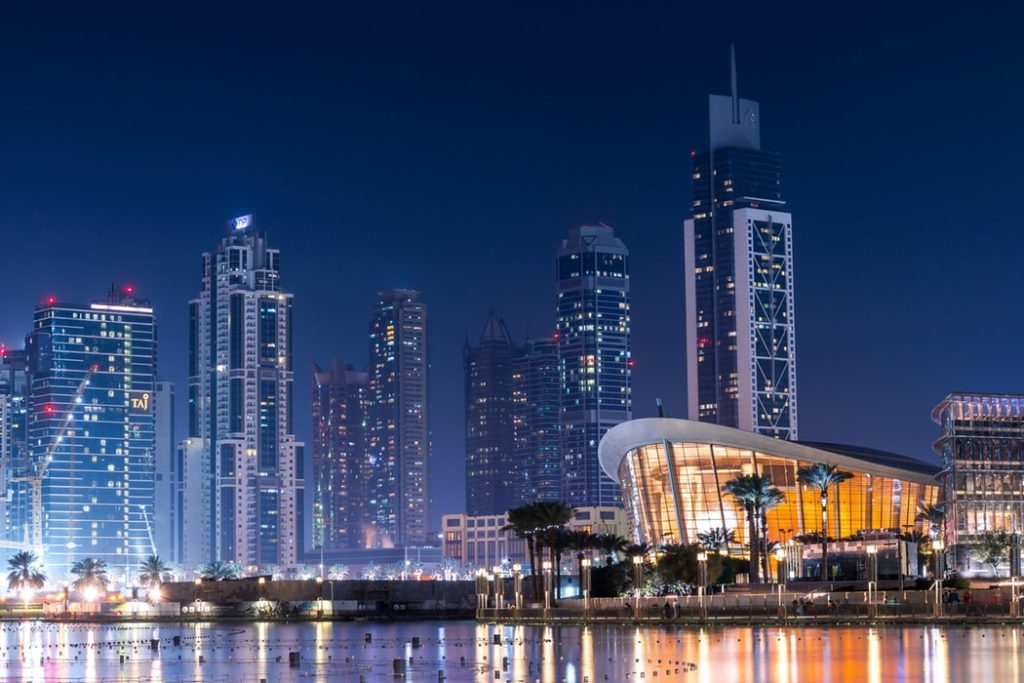 Dubai in the beginning was just a tiny fishing age built on the desert's edge. In the last 5 decades, this city has changed significantly to boast of having some of the world's best modern marvels and architectural wonders. Be it shopping malls, buildings, artificial lakes, fast expensive cars, etc. You are sure to find them in Dubai. Besides the beaches, desert and sand dunes here, everything else is considered to be man-made, thus making it quite appealing to tourists coming from all over the world. Booking the top best Hotels In Dubai will ensure a comfortable stay.
Wild Wadi Waterpark: Located in Jumeirah area before the popular BurjAl Arab is this well-known water park. It is themed on a character taken from Arabian folklore. It boasts of having 2 artificial surfing machines, multiple water slides, cooled/heated wave pool including a waterfall of 59 ft. height that goes of every 10 minutes. There are in all thirty rides along with other exciting attractions. Apart from this, there are 4 retail outlets, 2 snack bars and 3 restaurants. Located along Lazy River are VIP cabanas, where you can book to get relaxation. With it you get complimentary towels, tent and our sun loungers, fruits, soft drinks, complimentary water bottle and other perks.
Ski Dubai: Skiing in a desert country like Dubai? This sound highly unbelievable! You can visit Ski Dubai, built in the Emirates Mall and considered to be the first indoor ski to be established in the entire Middle East. It covers an area of about 22,500 sq.m. There are several options available for every skill and age. There is present a snow mountain theme that features indoor mountain of 85m height having five different slopes with varying difficulties. 400m long run and 60m drop is the longest one, tube slides, jumps and slopes, zip wire including an interactive Snow with toboggan and sled runs of 3,000m, climbing towers, icy body slide, ice cave and giant snowballs. Tow lift and quad lift are also present to carry snowboarders and skiers up the mountain. Resident King Penguins are another star attraction here including the Gentoo colony. Both adults and children can enrol themselves to attend the ski school to learn skiing lessons. There are 2 restaurants here that are mountain themed like Avalanche Cafe and St. Moritz Cafe.
Palm Jumeirah: It is regarded to be the largest of all man-made archipelagos in the world and has a long trunk of 2,000m, with surrounding crescent and crown of 17 fronds. Out of the 3 Palm Islands here, it is the original and the smallest. There are several resorts, hotels, private residences and villas. You can take the Palm Monorail located at Palm tip to visit Atlantis resort or a speedboat or yacht.
Dubai Fountains: It is among the biggest orchestrated fountains in the world about 902 ft. long and is also a first in the world. The fountains have been illuminated by 6,600 lights and 25 collared projectors. The fountain's light beam is visible even from a distance of 33km. Water from the fountains is projected at a height of about 500ft. and in different combinations and patterns, accompanied by classical and contemporary music. It is located on Burj Khalifa Lake, in Downtown Dubai development centre.
Dubai Creek: Cutting through Dubai's centre, from the Gulf trading port, it winds its way to the city's desert edge at the bird sanctuary named Ras al Khor. You can enjoy cruising experience at Dubai Creek. You can choose the romantic dhow sunset cruise or water taxi dhow. The former offers Tanura Dance show and music with BBQ buffet dinner. Dubai Yacht & Golf Club is another attraction here in Dubai Creek, overlooking both Marina and Creek. Located on the Creek's Deira side, this majestic clubhouse is designed to mirror traditional Arab dhow sails. It is also among the city's most photographed landmarks and home to Middle East's very first golf academy having par-71 championship course with 18 holes. The yacht club has QDs, Boardwalk, outdoor venues and restaurants. This club had hosted several events and tournaments.
Jumeirah Mosque: It is among the most beautiful and oldest mosques of the city and can be visited by non-Muslims. It has simple, beautiful designs and set in medieval Fatimid tradition with stone carvings and stone walls that are natural collared. This iconic structure is quite similar to that of the Egyptian mosques during the Umayyad era in Al-Azhar, around Cairo. It is also called Dubai's bridal mosque due to its innate beauty. There is offered a guided tour for 75 minutes by Sheikh Mohammad Cultural Understanding Centre to promote first-hand experience and cultural understanding of Islam. You can even take photography inside the mosque.
Desert Safari: Visiting this desert city will mean engaging on desert safari activity without fail to have a grand desert experience. There are different types of desert safaris offered by tour operators here, which depends upon your choice of activities, convenience and timing. Morning ones are probably the shortest due to high unbearable temperatures during noon. Evening and overnight safari offered are around 4 to 5 hours duration. But with overnight, you can sleep in a desert camp. Also is offered dinner only option desert safari. You will ride on 4WD vehicle and enjoy dune bashing for about 20 to 30 minutes, stop to take photographs, falconry, camel rides, quad biking, sand skiing, sheesha, apply henna on hands, belly dancing show and Arabic music with barbeque dinner.
Dubai Auto Drome: This circuit is 5,390m in length and is located in greater Dubailand area. It is both modern & challenging with interesting combinations of high-speed straights and technical corners. Several popular Grand Prix drivers have taken part here like Jacques Villeneuve, Michael Shcumacher, Kimi Raikkonen, etc. It is the very first FIA sanctioned circuit that has incorporated wide asphalt in its runoff areas.
The above are few of the top must visit places during the trip to Dubai. There are also others that should be part of the itinerary.