Building your home is like solving a massive jigsaw puzzle. In completing all the pieces of your ideal home, you must consider the security, comfortability and safety aspects of the things and materials that you would be buying. Ensure that your family's needs are properly catered to.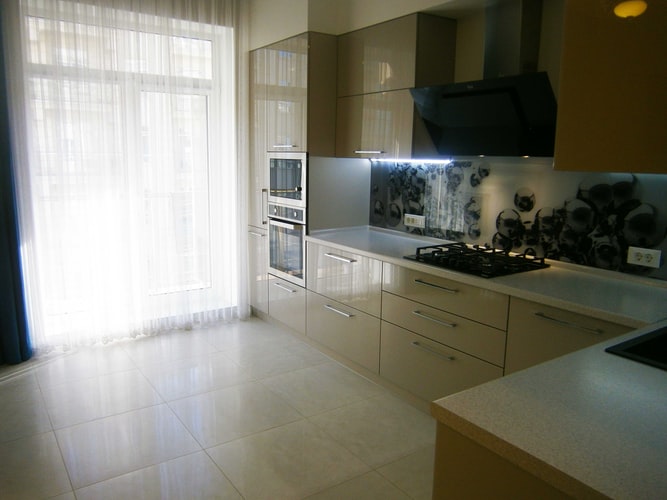 Why should you invest in good quality floorings?
For families who have elders, children and pets at home, waterproof floorings can be the most convenient option. With their vulnerabilities and clumsiness, it is inevitable for them to spill food or any substances on the floor. Regular floorings are quick absorbents of liquids. Built-up moisture and liquid on surfaces such as wood can cause materials to deteriorate easily. Also, consider various benefits such as:
Traditionally, homeowners opt to install wooden floors thinking that it is more convenient and affordable. Waterproof floorings come in a wide variety of colours and designs that you can choose from without hurting your pockets. And since this kind of flooring is waterproof, moisture and liquid absorption is less of your worry! This saves you up from changing floorings due to mould build-up.
There are two varieties of waterproof floorings that you can choose from, almost with the same quality, but each is uniquely built with different components. You can choose between vinyl-coated floorings or SPC hybrid flooring. Vinyl flooring is a mixture of wood and plastic materials. At the same time, SPC Hybrid flooring is an engineered combination of stones and plastic. Because of its components, it is considered the most durable and high impact resistant. It could even last for 20 years!
If you plan to achieve a luxurious ambience on a budget, waterproof flooring is your way to go! Aside from wall colour and furniture, floorings are what completes the puzzle in your desired interior theme. It sets the mood and complements other elements of your house. Along with its wide variety of styles and wood-like designs, waterproof floorings can be placed anywhere in the house, even in your restrooms. You have achieved uniformity across the rooms!
If you live with children, elder members of the family and fur friends, it is unavoidable for them not to be messy. Your kids can be spilling milk or water all over the house, and your pets, if they are not potty trained, tendencies of greater mess are inevitable. Because of the flooring's waterproof ability, you can avoid odour and moisture from liquids. Moisture on wood or any sensitive surface can cause mould build-up and weaken your house's structure, and can potentially harm your family's health.
With just a quick wipe, your floor is good as new! Waterproof floorings are among the easiest varieties of flooring material to maintain without the worry of getting it destroyed easily. It has fewer sensitivities compared to traditional wood floorings. Some floorings aren't allowed to be in contact with water. But how will you remove the stain? Because of its waterproof coating, it becomes stain, dirt and water-resistant all at once!
Takeaway
Keeping your family's safety and comfort is just one of the biggest investments you will never regret. No penny or amount of money can top the smiles of comfort in your family members' faces. Always invest for your comfort!