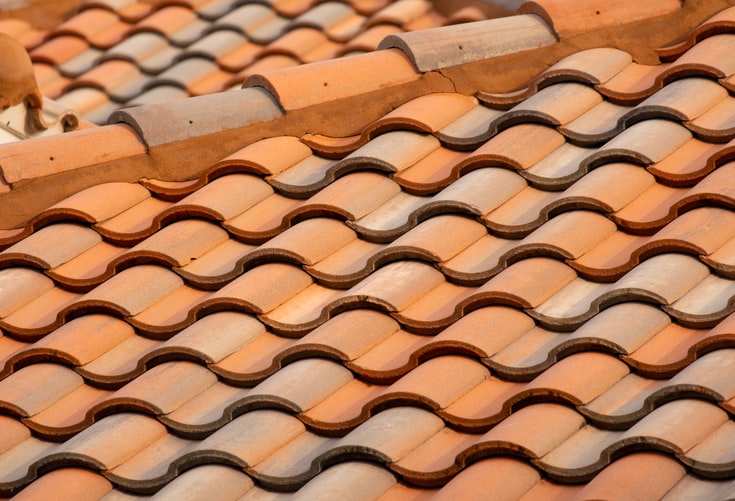 The roof is the topmost covering of a building which protects it from sunlight, rain, snow, hail etc. While people love to rearrange and renew every nook and corner of their houses, they often end up ignoring this protective shield. This neglect can lead to many considerable damages. Thus, it is essential to recheck and carry out roof repairs if necessary. Otherwise, it will lead to severe issues that could even put one's life at stake. According to the climate and change in architectural trends, the roofing differs. Listed below are some of the most popular roofing materials.
Asphalt Shingles is one of the most popular and economic modes of roofing with excellent quality. People in suburban areas prefer them. Light fibreglass and cellulose make up asphalt shingles, making them easy to install as well.
Wood Shingles is one of the most aesthetically appealing modes of shingles. Pine, cider and redwood are the common types of woods that go into its making. Apt for dry climates, it takes more damage in wet weather conditions. Compared to asphalt shingles, wood shingles are expensive.
Slate Shingles is known for its durability and ability to resist damage from wind, fire, and water. But its high cost makes it less affordable. A specific type of rock quarried from the surface of the earth constitutes slate shingles.
Metal roofing is an affordable and cost-efficient mode of roofing, which is also lightweight and long-lasting. It does not require active maintenance and is customisable for looks. But installation is not easy.
Clay and concrete tiles are the best roofing materials for homes built in Mediterranean style. They can perform well regardless of the climate. Though durability is one of the most appealing features, they are expensive and hefty as well.
Green roofs are gaining more popularity nowadays due to the arising concerns regarding climate change. It is an eco-friendly mode of roofing which even helps to improve the quality of air. But it requires regular maintenance.
Why is Roof Maintenance Necessary?
Maintaining the roof is as important as finding the best roofing materials. It should be repaired and rechecked from time to time. Being exposed to different climates and climatic conditions, its chances to take damage is high. So it should be subjected to maintenance and replacement, if necessary. If not, it will bring more risk and cost more money. Even if there is no damage, timely damage check is essential.
Some of the most common damages are leaks, cracks, shrinkage, clogged gutters etc. These can affect the roofing as well as the health of the individuals living underneath.
Leaking roofs can act as a breeding ground for moulds. Damaged tops make the ceiling and walls weak and damp, which is a more significant threat. During rain, the leaks draw in water making the tiles slippery and discoloured. Ageing of the shingles is another cause of damage. It makes the roofing crackly and fragile and causes several structural damages. Damage in roofing can also lead to flaking, which requires immediate roofing replacement. Apart from all these factors, manufacturing defects also cause difficulty. These defects create problems quickly, and without immediate measures, they can worsen.
Even though most of the roofing materials are long-lasting and durable, it may still cause damage. So it is necessary to check the roofing very often and conduct roof repairs before driving any risks.