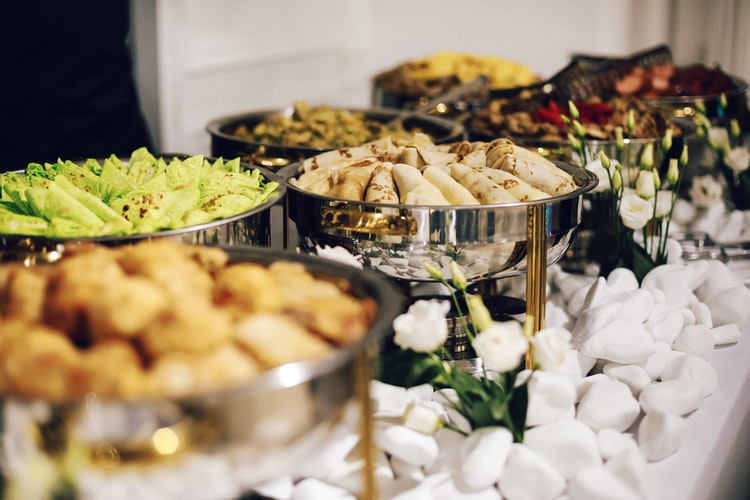 The crisis that COVID-19 brought to Australia put businesses to their knees. The pandemic prompted business owners to rethink their strategies to continue serving customers. One of the worst-hit sectors is the hospitality industry's catering services.
Last year's revenue in the catering services plummeted to 6.1%. But there has been a sense of optimism among Aussie caterers as the government starts to roll out the vaccine to put an end to this pandemic.
So, how did they overcome the perils that COVID-19 brought them? Here are some of the best changes they made to continue serving delicious food most safely possible courtesy of one of the best lunch catering in Sydney.
1. Takeout & Delivery
Since gatherings were prohibited in the early stages of the pandemic, catering services decided to provide delivery and takeout featuring their menu. Due to this pandemic's circumstances, catering services added these options for their customers who want to celebrate something special in their home. Usually, their menu is for groups that can feed a dozen people and be delivered or picked up.
2. Brand New Menu 
Since delivery and takeout are among the very few options for customers, catering services thought of creative ways to serve them better. One noticeable change that Aussie catering services have adapted is creating a fresh menu. The menu featured food items that can sustain their quality and taste suitable for deliveries. Some catering services add heating instructions to their delivered food items so their customers can enjoy them. A new menu weekly helps its customers get new options instead of being offered the same food items.
3. Going Online
Australian catering services slowly realised the importance of having an online presence. Catering services levelled-up their marketing strategies by going digital to reach more customers. They created websites and social media pages to create content that is critical for online visibility. Most businesses are prompted to shift to digital marketing as they are forced to close their brick-and-mortar shops. Consumers rely more on what they see online to gather information and purchase their wants and needs. Thus, catering services went online to promote their menu and services.
4. Following Safety Protocols
The Australian government eased down the safety and health protocols in May and further improved later last year. Small gatherings have been permitted, while venues are only allowed to accommodate 50% of their full capacity.
Buffets are covered with see-through barriers to protect the food from droplets that can cause virus transmission. Table and seating capacity has been reduced to 50% to maintain good social distancing. The self-serve option on buffets has been removed. Instead, the catering services assigned staff to man the buffet table to serve the guests. This is similar to what one of the best lunch catering in Sydney.
Instead of the guests having to queue in line, Aussie food caterers followed a safer way of serving food. Instead, the servers provide guests with a checklist that details the food on their menu and wait for the staff to serve it to them.
5. Constant Sanitation
The Australian government published health and safety guidelines and tips that food-related businesses must follow. One of them is the constant sanitation of tables, tableware and chairs. For catering services, this is essential, especially before the event starts. It is required to reduce the risk of virus transmission since it can stay on surfaces for hours.
Conclusion
Although the road to recovery is long, it is very optimistic to see that catering services in the country found a way to serve their customers safely.