There is no better time for traveling and discovering something new as student years. Yet, choosing the next point of destination, you'll most likely be thinking about something with waves. Or you'll opt for some place with beautiful mountain views, or deserts, or forests.
In this article, you won't find just another common tourist suggestion. Let's decide on something less obvious. What about the oldest European universities?
No, there is no encouraging to apply for a program or move somewhere else for a semester. The thing in question is an exceptional kind of tourism – visiting the oldest universities in Europe as a tourist, not a learner. You will be surprised to know that these places of wisdom are no less interesting than Eiffel Tower or Coliseum!
Considering the current situation in the world – with all the travel bans and restrictions – it might take some time before you will be able to embark on the next journey. But once it's possible, don't let anything stop you! If you don't want to let this pandemic ruin your vacations, you can always charter a private jet. Check out this list of the best ones, of 2020.
Today, you can delegate any task to the professionals and free up some time. If what's stopping you will appear to be an academic assignment, know that it can be easily dealt with by https://essaypro.com experts. And less important tasks can be – wait for it! – simply postponed.
Now, it's high time to discuss five oldest European universities and choose where you should go for such unusual tourism first!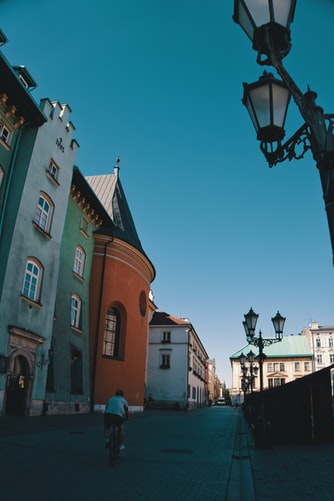 (source: https://unsplash.com/photos/3ZCzCTA5_qo)
UNIBO (University of Bologna)
Each list of the oldest universities in Europe should begin with this Italian one. Founded in the 11th century, UNIBO has almost a thousand years of history.
This institution is actually the first one in the West to be called a "university" in today's meaning of this word. Once you get there, you will most likely want to visit some place of the large network of University Museums.
There will also be a possibility to feel like a real scholar in the town that is mainly known for its' true education!
University of Paris
Going to Paris on its own is a dream come true for many. Cozy streets, croissants, endless exhibitions, and the taste of French cuisine are pretty tempting for any traveler.
The University of Paris encompasses the whole range of institutions. In 2019, many Parisian educational entities were merged. So it is no surprise that the following phrase is used on the official website to describe the UP – "a huge potential of development at the heart of Paris."
Most likely you won't be able to visit all the facilities, as there are nearly twenty sites all over the French capital and the suburbs. Allocate some time to visit the central ones – and you won't regret it!
Here's a little tip for you – always eat in university cafes as it is up to four times cheaper than going to the local restaurants!
University of Salamanca
Two years ago, the University of Salamanca celebrated its 800th anniversary. As you can imagine, the institution has a lot to boast. Among its alumni, there were many celebrities of their time – from theologians to poets, writers, and presidents of different countries.
Plan the trip to the wonderful university town of Salamanca, where you can get almost anywhere on foot. Better pick not the hottest season to fully enjoy the beauty of this Spanish treasure.
University of Coimbra
If you visit Spanish sites and still have some time, energy, and resources, care to go to neighboring Portugal.
There are also quite a few universities with a rich history. These sites will definitely offer something to the liking of even a seasoned traveler.
Start with the University of Coimbra. There are not so many institutions around the globe that can proudly call themselves World Heritage university, and UC is one of them.
The buildings and campuses simply strike with their beauty. Portuguese went a long mile while rearranging the university, so today, even one of the royal courtyards serves as the uni site!
Immerse in the culture of a small southern town, and know that the seaside is just an hour-long car ride away!
Jagiellonian University (the University of Krakow)
To move a bit away from the South, this list will end on an eastern note. Krakow, the cultural center of Poland, is home to one of the oldest universities in Europe.
Not easy to pronounce correctly – if, of course, you are not Polish – Jagiellonian university name takes root in one of the dynasties of local rulers.
The reasons to visit this place are numerous – from one of the oldest libraries that has 6 billion items stored to the Polish culture of the tastiest ice-cream you might ever try!
Also, walking the streets of not so busy Krakow city will bring about the true essence of Poland. And here is another reason – don't you want to be in the place where many people who've changed the world studied?
Among the alumni, there are such names as:
Karol Wojtyła (better known as one of the beloved Popes, John Paul II);
Krzysztof Zanussi, the director, known all over the world;
Nicolaus Copernicus – the polymath, who's changed places between Earth and Sun as the center of the universe!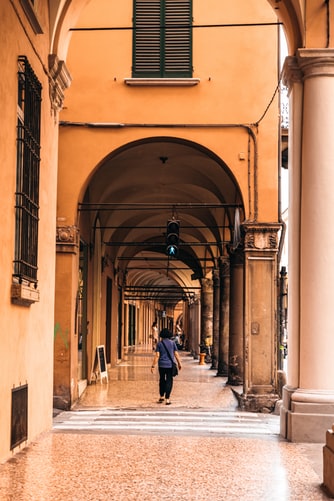 (source: https://unsplash.com/photos/dzMPlvLjq-w)
Wrapping Up
Student years tend to be the best time in many people's lives. In part, it is due to a lack of responsibilities and the possibility to travel a lot.
So, don't miss out on the opportunity to visit all the wonderful places mentioned in the list above. This way, you will see the sites where knowledge, wisdom, and history have been – literally – in the air for centuries!