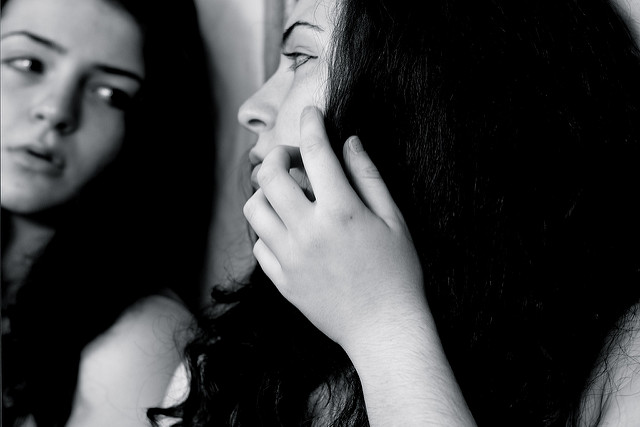 A couple of weeks ago I went for my first ever cosmetic treatment, I had been wanting some liposuction for some time and managed to find a clinic called Sono Bello who offered a great deal on laser liposuction. I didn't like the idea of an invasive procedure so this was perfect for me, if you're interested, check out the Sono Bello reviews to see of yourself what others thought of the procedure.
My reasons for having this surgery were that I have been on a successful weight loss plan since the new year and I have some unsightly fat on my thighs which I just couldn't shift and this liposuction did just the trick for me. Whilst I was in the clinic I saw a lot of young girls going in for treatment and so I was chatting to my nurse about this popularity of treatments amongst young girls. The nurse told me how many people go for treatments and then years later regret them and it got me thinking about the decision to have cosmetic treatment and the things which I think that you ought to think about before opting for one.
Where Does The Problem Lie?
It is important if you are considering surgery or a cosmetic treatment that you think about what the real problem is and why you want to change. The reason I say this is because upon speaking to the nurse and doing some research, many young girls in particular have body image issues which are in their heads. When this happens, there is no amount of surgery or treatments which can help you and you could be on a slippery slope of treatment after treatment with no positive effects. I you think that you may have a mental issue wither body then speak to a counsellor before you speak to a surgeon.
Can You Afford It?
I have read plenty of worrying reports about many young people racking up an incredible amount of debt in order to get their treatments. For this reason it is really important that you consider whether you can actually afford your treatments before you sign on the dotted line. Taking out a finance deal for a surgery is not necessarily bad, but if you aren't going toe able to afford the repayments then what is the point of looking beautiful if you have no money to do anything.
Why Do You Want It?
Aside from those with body image issues in their mind, there are a worrying number of people who are opting for surgery for no other reason than keeping up with fashion or trying to impress friends. If you want a treatment or some surgery then you need to seriously ask yourself what your true reasons for wanting this treatment are and what long term effects will be. Fashions change and friends come and go, think about that before deciding that surgery is for you.
All fashion considerations aside, many choose cosmetic surgery because it is right for them owing to reasons that have nothing to do with trends. Those who were born with a deviated septum or a cleft palate can benefit in terms of health from plastic surgery. Those who have been injured, or who were born with congenital defects may additionally find solace in cosmetic augmentation. Thought directs physicality; as you feel about yourself, you'll be. When you feel good, you'll look good. When you have some sort of self-esteem problem, this will collaterally affect how you act.
So there are many reasons beyond fashion and trends why cosmetic surgery could be quite appropriate. Oftentimes people travel to vetted cosmetic surgery professionals, like this facial plastic surgeon in Dallas. You might want to use the link as a guide in searching out the right cosmetic surgeon for you. The bottom line is, take your time, and do your homework before making such decisions.