Ready to settle down, start your family, and replace that flashy coupe with something a little more practical for a young and growing family? Exchanging the car of your youth for something more practical for a life that involves kids, dogs, commutes, and road trips can be painful at first, but with the right car, you'll be surprised how much you enjoy it. When you're trading in, these are some of the top features that should be on your priority list for a family car.
#1 Safety
When you're putting kids in the back seat, there is no higher priority than safety. If you're looking for a safe, affordable vehicle, the Mazda 3 was a 2017 IIHS Top Safety Pick+, ranking highly in terms of side and roof strength, head restraints and seats, front crash prevention, headlights, and other criteria. Every year, the Insurance Institute for Highway Safety awards its Top Safety Pick to those cars that meet these criteria, while Top Safety Pick+ winners offer that much more. In 2017, special emphasis was put on nighttime road visibility and headlight performance. When you're visiting relatives out of town during a snow storm or going up to a relatives' cottage on a summer long weekend, you're going to appreciate the extra visibility of a Top Safety Pick+.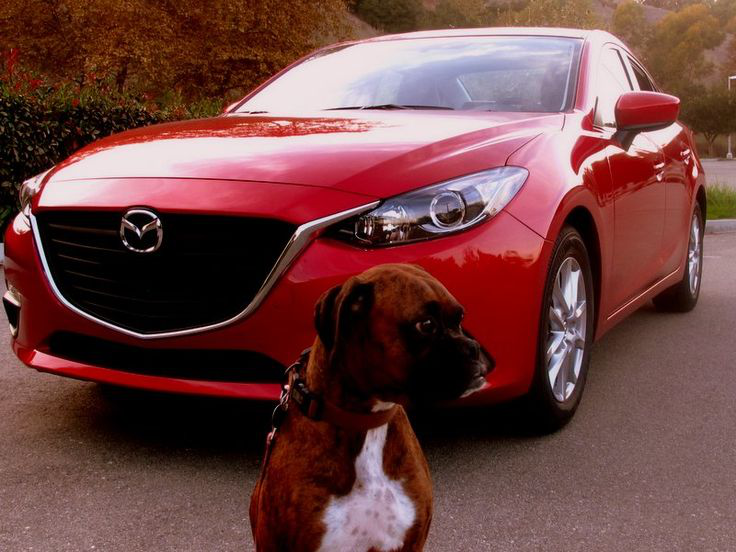 #2 Cabin Space
Driving around Toronto can be frustrating; negotiating traffic, finding a parking space, fitting between a delivery truck half-on the sidewalk to your right and a line of parked cars to the left. An SUV or even a crossover isn't always the best option for city driving, but you still want a sedan with lots of room for kids and pets. According to Popular Mechanics, three of the roomiest sedans include the Honda Civic, the Hyundai Elantra, and the Mazda3 5-Door.
#3 Storage
You want a vehicle that can grow with your family, and that doesn't always mean having more kids. Even if you want to stick to a family of 3 or 4, as those kids grow up, so will their interests, and that can mean lugging around a whole lot of sports equipment, musical instruments, art projects, and more. Make sure you get a car that can accommodate it all.
#4 Affordability
Mazda is already one of the most affordable family car brands you can find, but if you're saving for a condo or a house in the city, you're going want to save every dollar can and buy a used Mazda car. You can find great deals on Toronto Mazda cars at the right place. Look around Mazda dealerships in Toronto for a big inventory of new and used Mazda cars and ask about pricing. One place to start is Yorkdale Dufferin Mazda, an award-winning local Toronto Mazda dealer.
#5 Driving
Last but not least, just because you're trading in for a family car doesn't mean you shouldn't get to enjoy driving at all. One thing that many car critics can agree on: for a responsible family car, Mazda keeps the fun in driving. SkyActiv and G-Vectoring technologies can make a big difference in your daily commute, and you can test drive them at a Toronto Mazda dealership like Yorkdale Dufferin Mazda. Don't let practicality take all the fun out of driving when you don't have to.