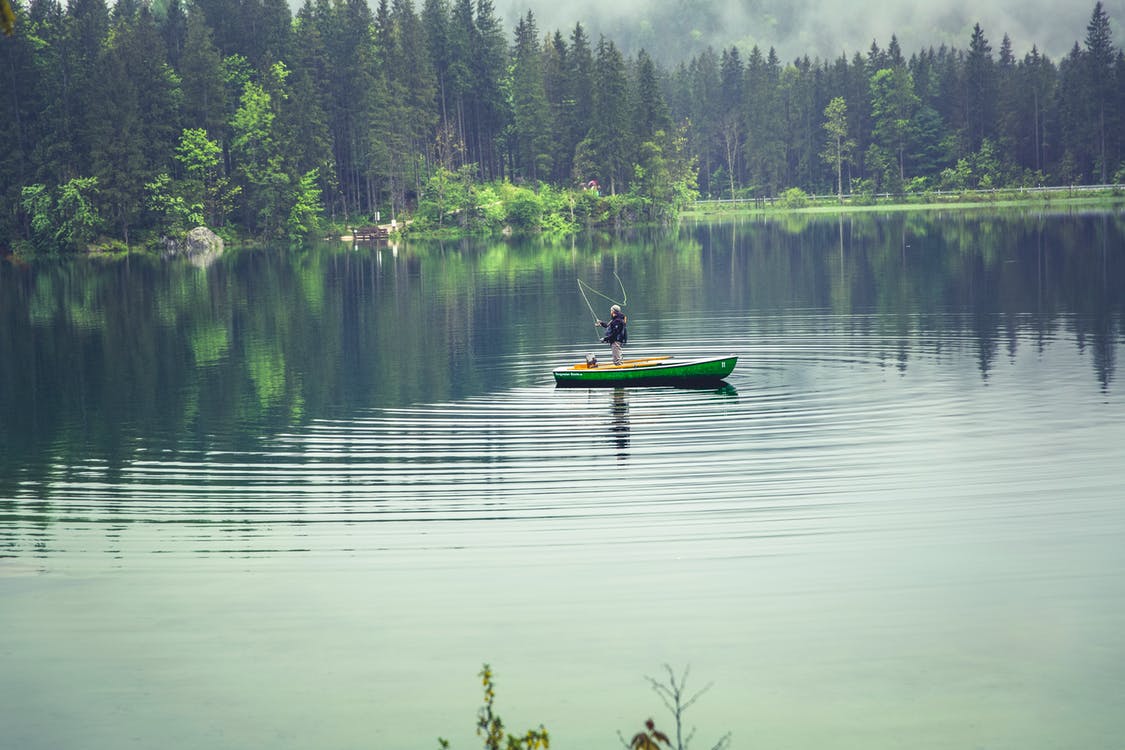 Recreational fishing has become an economic powerhouse over the past several years, and and the stats show it clearly. Back in 2011, the U.S. Fish and Wildlife Service's National Survey of Fishing, Hunting, and Wildlife-Associated Recreation showed that there were more than forty-six million licensed anglers in the United States.
All of these fishermen and women generate around fifty billion in retail sales, so fishing has become quite the industry. While some might argue that the rise of big brands might not be so good in the long run, the fact of the matter is that most of the companies that deal with manufacturing tackle and gear destined for fishing have created about nine hundred thousand job openings in the past couple of years.
From fishing carts to actual rods and reels, these brands know that anglers like a bit of variety, and that's why they do their best when it comes to designing products that are user-friendly, portable, and above all, reasonably priced so as to fit the bill.
Here are 3 things you might not have known about fishing in the United States.
It's one of the most popular outdoor activities in the country
About 18% of all Americans engage in fishing at some point or the other, and believe it or not, most of them go angling alone. At the time this article was written, there were over 49.5 million anglers in the country. While the majority of these people go on four to eleven fishing trips per year, there are older generations who go fishing on more than 100 days in a year.
Part of the reasons that make fishing one of the most attractive pastimes especially for people who are retired is that they get to spend time in nature and escape the demands of everyday life. On average, an American fisherman or woman spends about forty dollars on equipment, so the actual financial effort per capita isn't shocking. Considering that over twenty-eight million Americans are fishing license holders, it's no surprise that the cross cost of them went above 680 million dollars in 2015.
Every state has different regulations
If you are an American, you can probably skip this part. If you're from any other part of the world, however, and would like to go on a fishing trip while you're spending time in the United States, you need some guidance with regard to getting permits for the type of angling you will engage in.
Regulations differ largely from one state to the next, with some allowing people over the age of 65 and under the age of 15 to receive free licenses or have none. Others are a bit more strict in this sense, so the minimum age ranges from 16 to 18, and to qualify for a free license, you need to be at least 80-years-old.
Some species are protected by the law, so you are not allowed to fish them, not even for catch and release. Every place has limitations regarding the maximum number of fish you can catch and take with you and they vary from species to species. There are some species where this limit does not exist, so you're free to fish as many as you like.
Loitering and throwing parts of fish in the water is usually against the law regardless of the state you will be angling in. You are not allowed to fish on private property unless it is your own. If there are rivers, streams, or lakes on your property, you need to make sure that they do not belong to the government because if they do, you'll need a license to fish in those waters.
About 25% of all anglers are female
There used to be this misconception according to which women didn't enjoy fishing for a variety of reasons. It's safe to say that some women still don't like the sport, but things have changed a lot over the years.
The variety of equipment, clothing, and gear manufactured in recent years was also developed and improved in such a way so as to speak to the needs of both male and female users. The sport has become so popular with the gender that in 2012 it was a woman who won the Angler of the Year honors in a professional bass or walleye circuit.