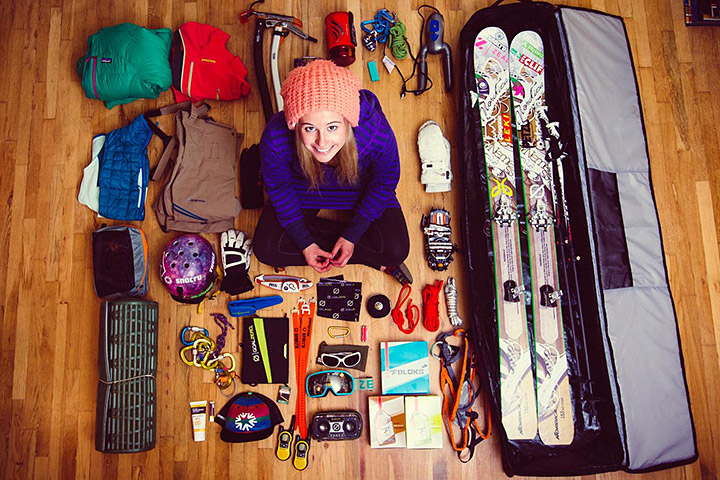 If you're planning a relaxing yoga focused vacation, simply continue reading to discover a fool-proof guide to packing for your next yoga focused adventure.
After all, there's nothing worse than packing clothes, that you'll never wear on vacation. Yoga travel gear: Stylish, comfortable pieces that you're guaranteed to wear
Must pack yoga equipment For Your Trip

1. Surf leggings that double as comfortable yoga pants
If you're traveling to an exotic seaside location and are planning on packing light, it's well worth investing in a pair of versatile surf leggings.
If you're tempted, check out Salt Gypsy's range of stylish, quick drying surf leggings. Better yet Salt Gypsy's leggings are made of flexible Lycra which will allow you to perform all your favorite yoga poses, without any difficulty.
Alternatively, a wide variety of athleisure brands and surf brands such as Roxy and O'Neill offer affordably priced surf leggings.
2. A pair of yoga shorts
Yoga shorts are a travel essential as not only are they ideal for yoga workouts in hot, humid conditions but yoga shorts can also be used to go hiking, cycling or running.
If you're looking for a high-quality pair of yoga shorts, it's well worth checking out Lululemon's extensive range.
Which offers breathable, flexible shorts for both men and women. If you're not afraid of standing out, you may want to opt for a pair of yoga shorts which features a bold print, that will stand out in all of your travel photographs.
3. A variety of breathable tank tops
Whilst you're on vacation, it's important to opt for practical yet stylish clothing that breathes well.
As an example, instead of opting for cotton based t-shirts, which will make you sweat, you may want to opt for breathable yoga-specific tank tops.
If in doubt, you can't go wrong with a Lycra based tank top, which boasts breathable mesh panels.
Alternatively, if you are a Lululemon fan, you may want to opt for a style which is crafted out of Lululemon's patented Luxtreme fabric which boasts an innovative four-way stretch.
4. Yoga style crop tops
If you're female, you may also want to pack a few yoga style crop tops in your travel luggage.
After all, nothing is more comfortable than a Lycra crop top.
Plus crop tops can be worn to perform a variety of activities such as stand up paddle boarding and hiking.
5. A cap
Make sure to pack a cap as if you plan on practicing yoga outdoors, you don't want to end up getting badly sunburnt.
6. Lycra sweatband
The best way to keep your hair out of your eyes during your workouts is to purchase a Lycra sweatband in your favorite color.
7. A portable yoga mat
First things first. If you're headed on a yoga-focused vacation, you'll need a portable yoga mat. If you're looking for a yoga mat that will stand out, you may be interested in a jade yoga mat review.
Opting for a yoga mat in a bright color is a wise idea as you'll be less likely to misplace it on your travel adventures.
8. A water bottle with a filtration system
As water quality will differ from destination to destination, it's wise to invest in a water bottle which boasts a built-in filtration system.
Just remember that in some destinations, it's still wise to boil water and let it cool, before filling up your water bottle.
As it's dangerous to drink tap water in some parts of the world. So what are you waiting for? Why not start planning your next yoga inspired adventure? Just ensure to pack all of the stylish items listed above and you'll have everything you need to hop on board your flight.
Post workout gear
9. A versatile wrap
If you plan on sightseeing after your yoga sessions simply pops a stylish wrap over your outfit.
Better yet, a versatile wrap can also double as a scarf or a blanket. If you're looking for a fashionable wrap Lululemon offers a variety of wraps such as the Mandala Wrap.
Which features mesh panels, that prevent sweat and will keep you cool, calm and collected after your workout sessions.
10. A pair of flip flops
It's well worth packing a pair of stylish flip flops, which you can slide on post work out. If in doubt, you can't go wrong opting for a pair of gold or Havianas, which will match every outfit in your suitcase or travel sized pack.