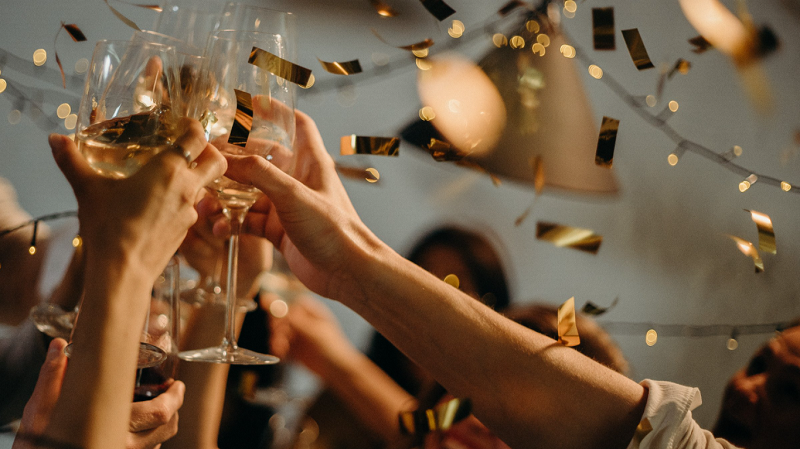 Food and drinks are always present when attending parties with family or friends, most specifically in going to bars. When talking about drinks, sharing a batch of alcohol with individuals is a pretty part of having fun. For Australians they are known to love hard liquors. However, from DrinkWise's latest study, more of them are now declining to alcohol and prefer non-alcoholic beverages.
Many reasons are leading to a person not opting to drink. Some may not like its taste, might be pregnant or breastfeeding, or have health conditions that alcohol may negatively affect. Nonetheless, there are alternative alcoholic free drinks for those who can't consume liquors and still have fun.
Best Non-Alcoholic Beverages to Try in a Bar or Party
Based on a study, researchers discovered that 66% of alcohol drinkers in Australia from ages 21 to 34 years old are making efforts to lessen their intake of liquors. Australians may still be among the heaviest drinkers on a global scale, but according to Livings, they show interest in living healthy through the increase in no- and low-alcohol options.
No liquor consumption during parties or at the bar does not limit having fun and enjoying. It won't make someone feel like they are missing out on the events or places. Various options are everywhere for a non-alcoholic person to drink during parties or bars without the expense of getting a hangover.
Lemon, Lime, and Bitters
Lemon, lime, and bitters or LLB is an assorted drink created with lime cordial, clear lemonade like Sprite or soda water, and Angostura bitters. A 2018 published article by ABC News mentioned that lemon, lime, and bitters gained the label as Australia's national drink. Most people often regard this drink as a non-alcoholic cocktail.
Most bars offer this drink to order, but some soft drink companies created a pre-mixed version of this non-alcoholic beverage in Australia. A non-alcoholic person can surely enjoy this drink and not feel like they are missing out on something.
Soda Water and Lime
Soda water and lime are the best choices of some individuals at the pub or party when they want to feel like they are still drinking, but basically, it's just water. It is a non-alcoholic drink that is fizzy to sip on, making it fond for people to drink. Additionally, this beverage can help a non-alcoholic person avoid nosy pals because they can think that it is similar to a drink with vodka mixed with some seltzer.
Virgin Cocktails or Mocktails
Virgin cocktails are also known as mocktails. Mocktails are smoothly blended non-alcoholic drinks usually composed of syrups, creams, herbs, and fresh fruit juices. Most people appreciate this virgin drink because it offers refreshing flavors along with adorable garnishes.
These beverages are favored significantly by many Australians of all ages because they can enjoy it. From drivers who need to be sober, pregnant or lactating women, to persons who party or go to the bar but want alcohol-free drinks, virgin cocktails are preferable. Here are a few virgin cocktails or mocktails worth a try:
Peach Bellini Mocktails
Blueberry Moscow Mule Mocktails
Paloma Fizz Mocktails
Fruity Mocktails
Shirley Temple Mocktail
Salted Caramel White Russian Mocktails
Punch Bowls
Punch bowls are an easier way to ensure that everyone secures their glass at the party and have more. This non-alcoholic beverage is a wide assortment of liquid refreshments containing fruits and fruit juices, a suitable drink for a non-alcoholic person. Punches are typically present at parties in a large bowl and can serve many people. Here is a list of some punch bowls that can satisfy the need for a drink:
Pineapple-Orange Sherbert Punch
Sparkling Pear Punch
Sparkling Cranberry Punch
Non-Alcoholic Orange Slush Punch
Cherry-Infused Dr. Pepper Punch
Pink Lady Punch
Pitcher Drinks
A downsized version of punches is pitcher drinks. These beverages can still serve a fair amount of individuals during parties. It is also convenient because it can save some time instead of mixing single non-alcoholic cocktails or mocktails. Refer to these recommended pitcher drinks that a group of non-alcoholic persons can select.
Pineapple Ginger Sparkler
Sparkling Summer Limeade
Non-Alcoholic White Grape Spritzer
Non-Alcoholic Sangria
Non-Alcoholic Spiced Sangria Punch
Non-Alcoholic Spirits
Non-alcoholic spirits may not give the same burn feeling as other alcohol varieties, but they still have a similar scent and taste that can be well-blended with mixers. This drink won't make a non-alcoholic person the odd one out when going to bars and parties. For health-conscious people or do not like to get drunk, this beverage can offer an apparent taste and complexity of spirits without the intoxicating factor.
There are available non-alcoholic spirits in the Australian market to which individuals can choose to drink and be away from alcohol:
ALTD Spirits
Ceder's
Fluère Original
Herbie
Not Gin, Not Vodka, Not Rum
Seedlip
Strryk
Vermont Limon
Non-Alcoholic Wine and Beer
According to an Australian online stockist who runs Alcofree, alcohol-free or non alcoholic beverages such as wine and beer have a half to zero percent alcohol content and are pretty insignificant. Non-alcoholic wines are similarly made and produced as regular wine, but they are not matured too long and have an additional process, which is alcohol removal. Various non-alcoholic or alcohol-free wines are available, such as sparkling wine, shiraz, merlot, chardonnay, etc. Another good thing about these wines is that they have lower calories than the regular ones.
On the other hand, many non-alcoholic beers are also made and seen during events and bars. A non-alcoholic person can opt for this alternative when they want to taste the bitter flavor equivalent to drinking alcohol.
Have Fun Drinking Without Getting Drunk
In most cases, drinking alcohol is typically present during occasions, such as parties or having fun in bars. However, it is essential to take into account that not everyone has the same lifestyle. Some people choose not to deal with alcohol for different reasons, such as health conditions, not liking hard liquors, or keeping themselves sober and not nursing a hangover the next day.
The bottom line is that ordering or drinking those creative, flavorful, and intoxicating drinks are fun to do, but choosing non-alcoholic beverages in Australia during bar sessions or events is perfectly fine. It is not dull or odd to select alcohol-free drinks when, in fact, it has health benefits. There is still fun in drinking without getting drunk and not feeling the aftermath of alcohol.