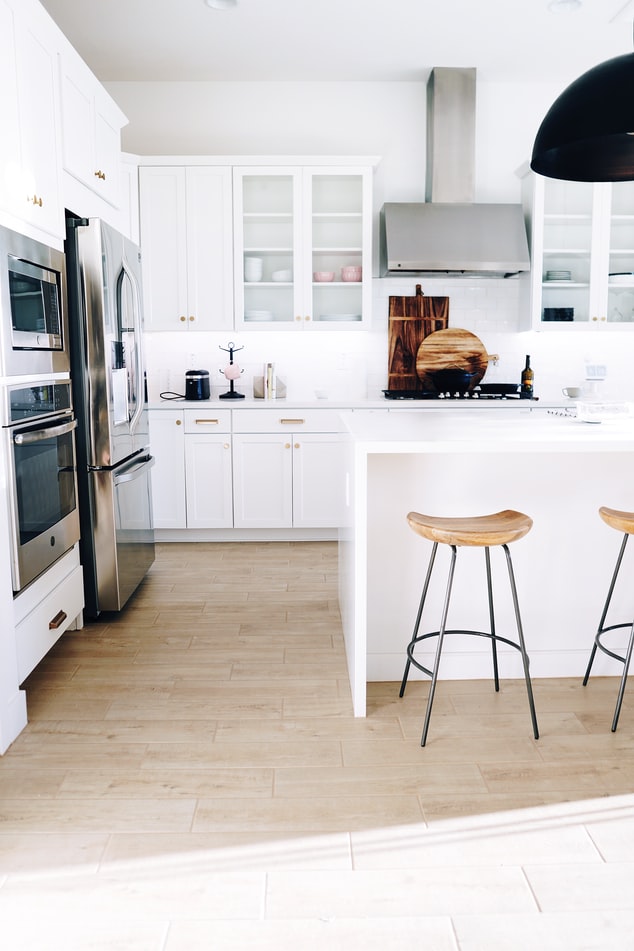 Your home is host to many types of activity throughout the day. From mealtimes, to homework or family get togethers, there is a reason why so many homeowners are investing in vinyl flooring to suit their lifestyles and day to day activities.
It's time for you to embark on an adventure with vinyl flooring.
Quick time cleaning
One of the main things people look for in their new flooring is how long it will take them to clean it. If the final decision doesn't save them time or money on cleaning product's then it's not the right decision.
Out of all the benefits of vinyl flooring, the easy maintenance must be up at the top for being one of its best features. Vinyl is simple to look after by just giving the area a quick sweep before you mop with a low-chemical solution. Better yet, if its just a small spill or bit of dirt, flooring wipes will take care of the accident instantly.
Comfort round every corner
There isn't a season throughout the year that vinyl flooring doesn't accommodate. The many layer beneath its surface adapt to the temperature of your room. This means your toes will always be toasty in the winter and you'll receive some well a well needed cooling effect on those hot summer days.
Not to mention that as you walk, you're not going to hear the planks creak or strain under the weight of your footfalls, instead you'll hear…well, almost nothing. The click or glue down methods that are applied during installation mean every vinyl plank and tile is compact and secure, meaning your vinyl flooring fitting is long lasting and virtually soundproof.
Express yourself
Does your space feel like you? Are you trying to be more style specific with your space? Whatever the reasons for redesigning a room, the many styles of vinyl flooring are guaranteed to help you achieve the environment you want to create.
From stone, wood, and slate replicas with the addition of border and layering options, everything you need for your flooring to match your furnishing is well within your reach. Vinyl flooring boasts a great selection of oak, marble, and patterned planks and tiles which you can use in anywhere in your home.
All you really need to do is have your dream design in mind and let luxury vinyl flooring do the rest.
Help with decision making
Not everyone likes shopping but shopping for vinyl flooring is a very different story. It may even unleash a creative side you never knew you had.
Amtico is a renowned supplier of luxury vinyl planks and tiles throughout their Spacia, Form and Décor ranges. Luvanto is popular with those who like to experiment with layering patterns and borders using their Design and Parquet stone tiles. Invictus breathes new life into old spaces with its contemporary ranges Optimus and Maximus, whilst letting you take the reigns on your design with Maximus Click.
Vinyl flooring is there for your and all the daily battles you might face in life.