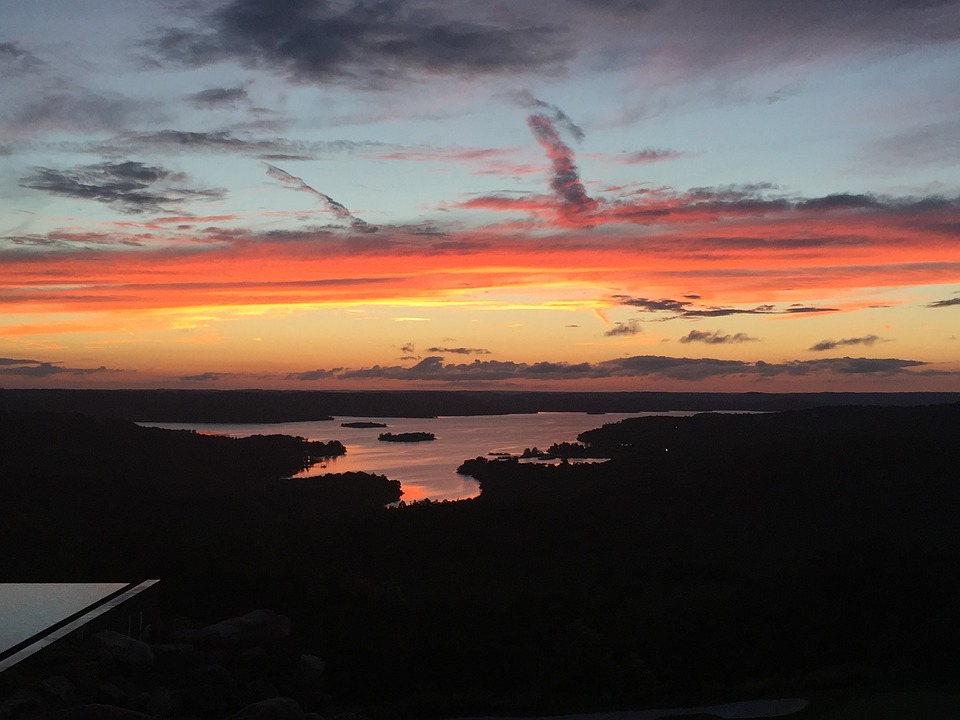 Image by mh040734 from Pixabay
Despite being a small city, Branson boasts many world-class attractions. Whether you want to explore the wilderness, treat your family to an unforgettable day in the 1880s, become a passenger aboard the Titanic, or catch your dinner in a lake, Branson has got you covered.
#
1
.
Hunt for treasure, or maybe just hike, i
n the
countryside
The area around Branson offers over 200 miles of trails, many found within state parks or conservation areas. For example, Dogwood Canyon Nature Park features several trails through some of the Ozarks' most beautiful scenery. These include a paved, 6½–mile trail that overlooks rock bluffs and waterfalls.
Table Rock State Park boasts trails for hikers of all ages and abilities. Families with young children can enjoy the 1½–mile Chinquapin Trail or the 2¼–mile Lakeshore Trail. More adventurous hikers might want to explore all 11¾ miles of the White River Valley Trail System. Ensure you take along a good-nature photography camera to capture the beautiful scenery and abundant wildlife you see along the way.
But the most interesting trail is the Murder Rock Road Trail. This trail follows the path of an old pioneer trail where during the mid-19th century an outlaw gang hid behind boulders to rob and murder travelers.
After Alf Bolin, the leader of the gang, was killed by the Union Army, several members of his gang insisted that his treasure was hidden somewhere close to a cave that was the gang's bolt hole. Treasure hunters have sought Bolin's treasure for over 150 years, and it hasn't been found yet!
#2.
Enjoy kayaking
Lake Taneycomo and Table Rock Lake are excellent destinations for water sports. Whether you want to paddle around in a kayak or take a paddleboard class, you'll find local hire companies who are delighted to provide everything you need. Table Rock is wonderful for beginners because of its tranquil water, while Lake Taneycomo has currents that you can fight or use to push your kayak along.
Table Rock Lake is a complex maze of passages with many islands available for curious explorers. Whether you want to kayak for fun, to enjoy nature, or for fishing, you'll enjoy your paddle around the lake. And if you want to try something a little different, why not explore the lake in a pedal powered kayak?
#
3
. Survive
a famous
shipwreck
In 1987, John Joslyn headed an underwater expedition to uncover the secrets of the RMS Titanic.
After successfully recovering many historic artifacts from the undersea wreck, he divided these treasures between 2 museums, one of which is located in Branson.
The Titanic Museum in Branson is designed to resemble the front half of the RMS Titanic, complete with 2 of its 4 funnels. You enter the museum through an artificial iceberg and are handed a passenger boarding ticket in the name of one of RMS Titanic's passengers. Inside the museum, you'll learn the detailed story of a selection of passengers. Just as you are about to disembark, you'll discover the fate of your passenger…whether they went down with the ship or survived.
#
4
.
Travel back in time to the 1880s
If you enjoyed Back to the Future III, you'll love the fantastic Silver Dollar City theme park. It's one of the largest family-friendly theme parks in America and is an 1880s-themed experience.
Within the park, you can attend a 19th-century schoolhouse, worship in the Wilderness Church, visit a genuine 1843 homestead log cabin, see displays about pioneer life, take your kids to pet the farm animals in a homestead barnyard, and learn how to milk a cow.
As well as the 1880s style attractions, Silver Dollar City boasts live concerts and shows, 40 attractions and thrilling rides, 60 unique shops, 18 restaurants, and 100 resident craftsmen demonstrating the American crafts you would have seen in the late 19th century.
#5.
Catch big fish that don't get away
The Ozarks are rich with fantastic fishing spots. Lakes such as Taneycomo, Table Rock, and Bull Shoals feature large fish just waiting for you to come along. The cool water of Taneycomo is stocked with rainbow and brown trout you can catch from public fishing docks, the shore, or aboard a boat or fishing kayak. Fish often like to congregate in the still waters of Turkey Creek, an offshoot of Taneycomo Lake.
Table Rock Lake is surrounded by sycamore, oak, and hickory trees that provide shade and the occasional submerged fallen trunk. Such locations make perfect natural fish habitats where fish hide in the shadows or beneath the underwater branches.
Table Rock's relatively warm water is great for bream, channel cat, crappie, largemouth bass, spotted bass, and white bass. There are plenty of hiking trails you can follow around the lake to reach the more remote fishing spots where you're more likely to find those larger fish.
Bull Shoals Lake features a broad variety of warm-water fish, including bream, channel cat, crappie, largemouth bass, spotted bass, white bass, stripers, and walleye. The upper end of the lake features cooler water where you'll encounter both brown and rainbow trout.
#6.
Take in a show
aboard a boat
Table Lake is a great destination for more than watersports and fishing. It also boasts a popular showboat. Aboard the Showboat Branson Belle, you can enjoy dinner and a show on the lake! The Branson Belle is the largest ship on a landlocked lake in the United States and is operated by the same corporation as Silver Dollar City.
If boats aren't your thing but you still want dinner and a show, no problem. Branson boasts a theater district with a wide range of shows. For example, Dolly Parton's Stampede is a celebration of great American food and entertainment. You'll be amazed by the pyrotechnics, trick riders, and beautiful singing. And the whole family can enjoy the Sight and Sound Theater where popular Bible Stories such as Noah's Ark are brought to life on stage using live animals and talented performers.
#7.
Enjoy a monkey's eye view of the world
What better way to explore the forest canopy than on a zipline tour? Head over to Wolfe Mountain where you can enjoy a thrilling descent along a series of 7 ziplines and 10 suspension bridges. The highlight of the adventure is an adrenaline-pumping 40-foot freefall called Dynamite Drop. Hold on to your hat and everything else as you plunge through the air in freefall!