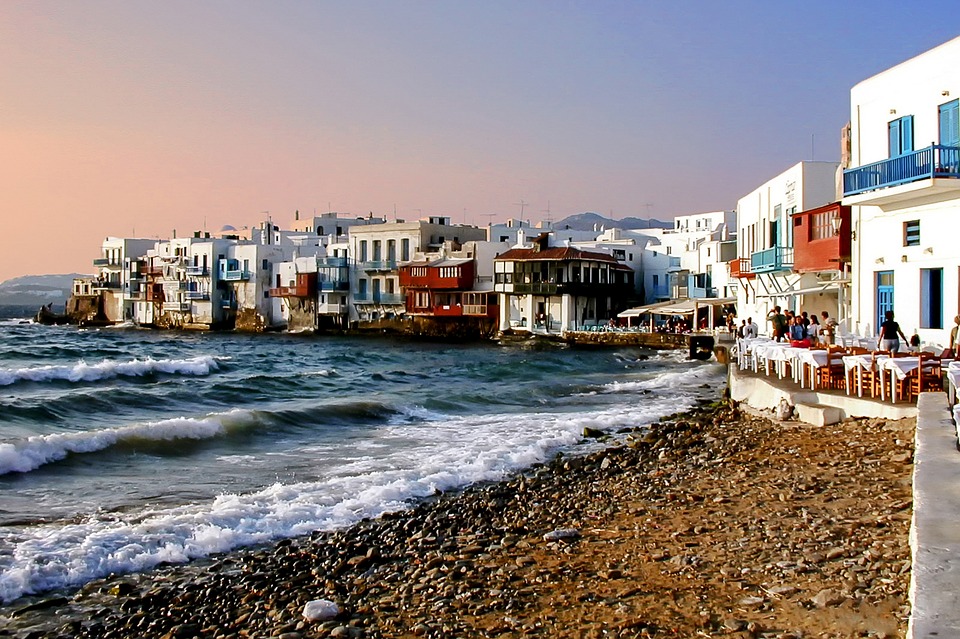 Greece has slowly, but surely become one of the world's most popular destinations, and Mykonos is one of the largest reasons why. This island looks and feels like a slice of paradise, and its beauty is apparent in every nook and cranny. While Greece has thousands of islands, Mykonos is a destination that will always top the charts, and there are many reasons why.
Impeccable Beaches
The beaches in Mykonos feel like out of this world. They're pristine to a fault, and their golden sands and azure waters continue to draw visitors on a daily basis. The best things about Mykonos beaches is that they're so diverse. You can easily have family fun on a spot like Ornos beach, which is filled with restaurants and bars, or you can go to a beach like Paradise Beach and party from the afternoon till early morning. Also, the sheer amount of hidden beaches is staggering, and you can easily set out to explore them and have an adventure.
Quality Accommodations
Although most people tend to visit Mykonos for its activities and sights, one of the often underappreciated aspects of the island is its accommodations. On Mykonos you can find accommodations that will suit any budget. Every luxury hotel Mykonos has is a treat to stay in, as you're bound to be treated with perfect respect, and you definitely won't want to leave anytime soon.
General Ambiance
From the famous whitewashed Greek villas, to the beautiful waterfront, the entire island of Mykonos is filled with an amazing atmosphere. These whitewashed houses are all built similar to how they were built ages ago, with the white color being used to reflect the heat of the sun. Little Venice, a part of Mykonos that bears a striking resemblance to Venice, Italy, and its charms are known worldwide. The local ambiance is alluring to both locals and worldwide travelers, and is a place that you can enjoy from early mornings to late nights.
Idyllic Beauty
Besides the ambiance that's already perfect, the natural beauty of Mykonos is breathtaking. It's a destination that feels made to be a spot perfect for taking photos of. Its idyllic beauty is one of its strongest points, as each sight can easily double down as an amazing photograph. Exploring Mykonos with a camera is one of the best activities on the island, and it's entirely free, too. Don't forget to take lots of photos of the famous Mykonos windmills.
Delightful Food
Greek food is one of the world's finest cuisines. Mykonos has a long standing tradition when it comes to making local Greek recipes, so you can expect to find a treat in any restaurant on the island. Things like moussaka and gyro are always delicious, and some local foods like kopanisti, and freshly caught seafood are a must to try out.
Mykonos is a destination that's worth visiting any time of the year. There are so many things to see and do, and with a great variety, that you're definitely going to have an amazing time on the island.