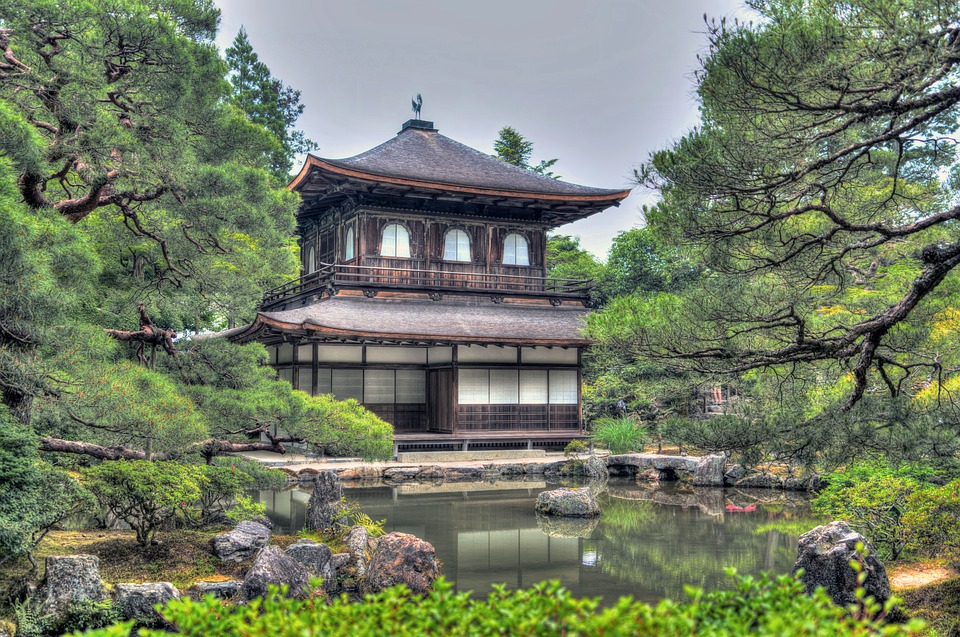 Japan is a juxtaposition of ancient and modern life. From zen gardens and Buddhist temples, to flashing neon signs and bullet trains. The culture in this magnificent country is truly unique as the old and new blend seamlessly into one another. If you're travelling to Japan in the near future or you're looking for inspiration for your next holiday destination, you'll want to make the most of everything the country has to offer. There's a multitude of Japan tour packages on offer, so it's not always easy to decide.
Below we'll look at how you can get the perfect mix between ancient culture and modern living in some of Japan's top destinations. This guide will discuss the must-see sites, best dining experiences and the perfect places to stay during your visit. Read on to learn more about this cultural, and equally futuristic nation.
Visit ancient historic sites
In order to get a feel for the culture of Japan, you absolutely must visit some of its best ancient and historical sites. Below are just some of the temples, landmarks and cities you should visit in order to experience traditional Japan.
The Atsuta Shrine
The most important shrine in Japan, the Atsuta Shrine can be found in the city of Nagoya. Attracting more than five million visitors a year, this religious site dates back to the first century and is most famous for its preserved Imperial insignia.
Hiroshima Peace Memorial
While technically classed as modern history, you'd be hard pushed to find someone who hasn't heard about the horrors of the Hiroshima bombing back in 1945. The city has since been rebuilt and there has been a memorial placed at the centre of where the bomb exploded, to commemorate all those who lost their life on that fateful day.
Kyoto
The city of Kyoto was unspoiled by WWII and as a result has remained relatively unchanged over the last 1000 years. For this reason, it attracts more than 10 million visitors each year. You can really get a feel for Japanese culture here as you explore the old streets and traditional architecture of the Imperial family.
Imperial Palace
The Imperial Palace can be found in the nation's capital, Tokyo, and is one of the most famous landmarks there. Dating back to the 17th century this beautiful palace is surrounded by parks, walls and even a moat.
The Island of Miyajima
You'll need to take a ferry from mainland Hiroshima, but Miyajima Island is well worth a visit. Known as the Shrine Island, it is home to the Itsukushima Shrine built for the princess daughters of the wind god Susanoo. Many of the buildings here are built up out of the water and the shrine itself dates back to the eighth century.
Osaka Castle
Osaka Castle was built in 1586 by Japanese warrior Toyotomi Hideyoshi. At this time the castle would have been the largest and most important fortress in the country. Though it has since been rebuilt, what you see today stays true to the original building.
Experience modern life in Japan
In contrast with the ancient and historical sites, you should also visit some of the modern wonders of Japan. Again, we'll outline a few of the must-see spots and experiences below.
Akihabara
Also known as 'Electric Town', Akihabara is a haven for electronics and second-hand gaming stores. When it's all lit up at night you wouldn't be wrong in thinking that it resembles the giant billboards and big lights of Times Square.
Shibuya Crossing
The busiest intersection in Japan can be found in Tokyo. With as many as one thousand people crossing at any one time, you can imagine just how bustling this area of the city truly is. This is the pinnacle of modern life in a busy Japanese city and you can watch in awe as the sheer number of people pass each other almost seamlessly going about their day. It's also been featured in many movies, including Fast and Furious Tokyo Drift.
Tokaido Shinkansen
This is the name given to the high-speed 'bullet train' which runs between Tokyo, Kyoto and Osaka. Travelling up to 200 kilometers per hour this is one of the most iconic feats of engineering in Japan. Despite its speed, it is famous for being extremely safe to ride.
Naoshima Island
Naoshima Island is also known as 'Art Island' and is a remarkable hub for arts and architecture. Covered in sculptures, museums and installations you can experience the nation's most creative forms of expression.
Experiment with cuisine
Whenever you visit a country that isn't your own it's always nice to try the traditional and local cuisine. It's no secret that Japanese food is delicious, the growing popularity of sushi and other dishes across the world speaks for itself. But how you dine when in Japan can really give you a taste of the old and the new.
Of course, you should try traditional dishes such as sushi, yakitori, miso soup, tempura and ramen, but you can enjoy these in very different ways. If you don't fancy anything too crazy, just a traditional Japanese restaurant will do. However, in true Japanese style you can also dine in some of the most eccentric and unique experiences the world has to offer. The country has everything from high-tech dining with iPads and conveyor belts, to robot run restaurants and railway themed eateries where your food arrives on a model train.
Mix up your accommodation
You can even mix the old with the new when it comes to choosing your accommodation. Why not spend a few days in an authentic Japanese inn called a Ryokans. There are plenty of these all over the country, so you won't struggle to find one you love, but these are the perfect way to immerse yourself in the culture.
What's more, as with the futuristic (and just plain crazy) dining experiences, there are some pretty unique places to stay in Japan too. You can stay at a Godzilla themed hotel, or a hotel in which you're checked in solely by robots, and these are either female androids or a scary dinosaur. But if it's relaxation you're after there are also a number of eco-friendly hotels out there that offer quirky and tranquil stays.
Written by Sarah McCann, Blog Editor at MyBaggage.com a luggage delivery company who have helped many travelers make their trip to Japan stress-free.