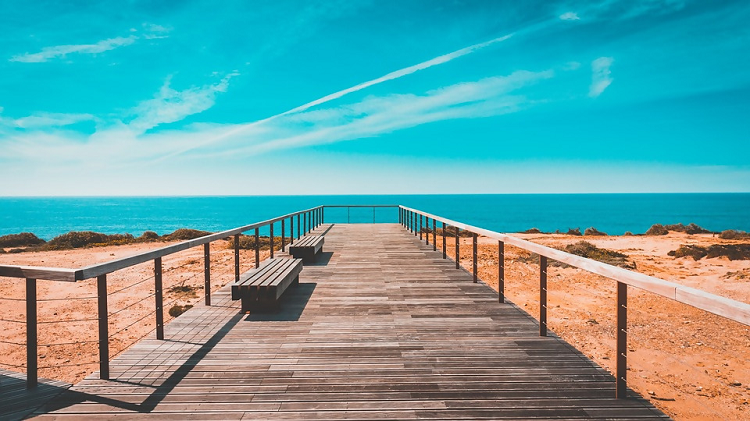 Located on the shores of the Atlantic Ocean? Algarve is one of the best places in Portugal you need to visit. A sunny region with the most beautiful beaches in the world. Many tourists from around the globe usually attend it. So, if you are planning to visit Portugal, make Algarve your priority.
Therefore, you might be wondering what are the fantastic things about Algarve that you don't know? The following are the best things about Algarve.
Want to go to a beautiful region in Europe? However, you have not decided on which city and country to go to? Then, Algarve in Portugal is the best region you can visit.
Moreover, if you love playing golf, it has the most beautiful golf courses in the whole of Europe. However, before the inception of golfing in Algarve, it was not that common. With years it has gained popularity, and now it has top golf courses.
Furthermore, if you are a golf enthusiast, you can play from the best courses in Portugal. Three golf courses include:
Salgados golf course
Dom Pedro Laguna golf course
Pine Cliffs Golf Course
To get to play golf click here  to book yourself a golfing tour while you are in Algarve.
Four hundred meters from the Atlantic Ocean? Aqua Pedra dos Bicos is one of the elegant hotels in Algarve. It is a four-star hotel that only requires guests who are above 13 years. They have a minibar, unlimited Wi-Fi, cable Tv, and exquisite bathrooms just for you. Hence, if you are looking for a place to stay during your stay in this beautiful city then choose Aqua Pedra dos Bicos.
A place you can walk and be comfortable is what you need when you visit Algarve. Being one of the many caves in Portugal. The Bengali cave is one of the unique caves you can go to when you arrive in Algarve. For years many tourists visiting Portugal prefer this place due to its stunning scenes.
Want to enjoy delicious Portugal meals? Then Algarve should be the place to go. Why do I say so? You will eat mouthwatering plates of seafood like crab, oyster, fish, shellfish, and squid served with rice. They prepare the best meals apart from seafood. Additionally, if you are looking where you can have a chicken Piri-Piri. Then visit many of the restaurants, and you will eat tasty chicken Piri-Piri. Furthermore, you can eat pastel de nata from a bakery near you when you are in Algarve. Apart from meals, you can get to drink white wine to accompany your meals.
One of the best wineries in Algarve Quinta dos Vales is known to produce one of the most excellent wines. It was established in 2006, and annually they produce more than 100,000 wine bottles. Why not get the best wine in the world? If you go to Quinta dos Vales, you will get to taste wine like before. To get the best to have the time of your life while in Algarve ensure Quinta dos Vales is among the places you visit.
Experiencing a new culture is what you want when you go to Portugal. And why not go to Faro, a city located in the Algarve region. It is the home of Portuguese culture. With artifacts and buildings from the past centuries. That is where you will get to have scenic views and have the best time of your life. Some of the places you can see while in Faro include:
Nossa Senhora
Igreja do Carmo
Arco da Villa
These are only a few places you will get to visit while in Faro.
Final Verdict
Above are some things you will get to experience while in Algarve. Therefore, to have a good time during your vacation, visiting Algarve is the best choice you can make.