Britain is famous for its rolling countryside, dramatic cliffs and coastline, and a culture and history spanning many thousands of years. In fact, one of its most engaging aspects is the variety available; regardless of what you'd like to do during your vacation in Britain, there's a town, city, or quaint hamlet that will satisfy your every whim and sense of curiosity. This beautiful collection of islands, which includes Jersey, Guernsey, the Scilly Isles, the Isle of Wight, and the Isle of Man, are rife with adventure and historical discoveries – and that's before we've explored the scattered Scottish islets at the country's northernmost point.
Here are just five of the top British destinations we think you should travel to at least once in your lifetime…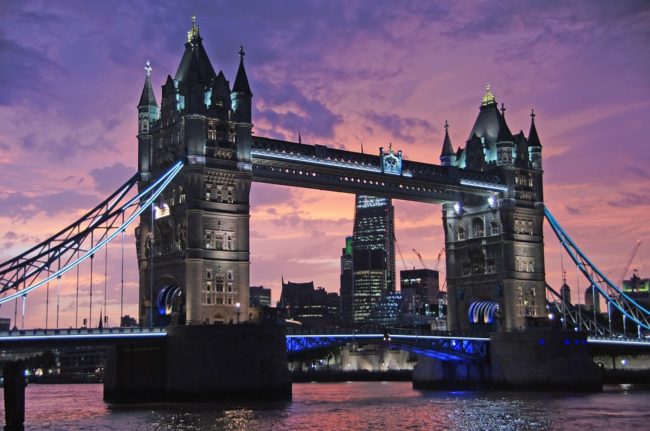 London
If you're visiting Britain, you must stay over in England's capital. London is a vibrant, colorful metropolis that has as many bars, clubs, and restaurants as it does theatres, museums, galleries, and royal palaces. Indeed, its history is a long and varied one, dating back to the Roman era; you'll be invited to delve into a treasure trove of stories every time you head down London's bustling streets. The city has something for everyone, whether you're looking for cultural experiences, tourist trails, or shopping, and while it boasts every kind of accommodation you can imagine we highly recommend booking a London vacation apartment in Camden Town. With its quirky stores, picturesque canals, and links to England's music history, Camden is a fantastic place to start your London adventure – and what better way to see it all than from a self-catering apartment?
Edinburgh
While we're on the subject of capital cities, Scotland's principal city, Edinburgh, is always worth a mention – and a visit. Perhaps best known for its medieval castle, which presides over everything that happens below, Edinburgh is a city of rich culture and art. Here you will discover remarkable architecture, galleries and museums, theatres, and gorgeous gardens, as well as spectacular churches, a cathedral, and a zoo that houses Britain's only pandas. The city has an array of hotels, many of which are within beautiful, historic buildings. One of the best things about Edinburgh, though, is its proximity to Scotland's wild landscape. The Lothians, which lie just outside of the city, offer impressive scenery.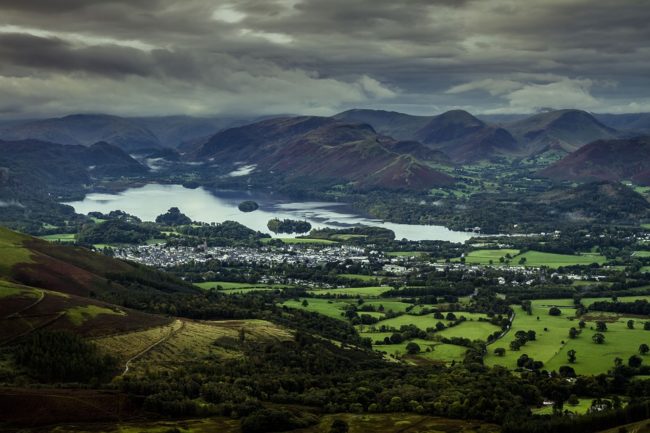 Keswick
If you're anxious to see some of the rolling countryside, great lakes, and rugged mountains that Britain is so famous for, we'd suggest a trip into the Lake District. Very few places in Britain will charm you quite as much as this National Park, which is located in England's northwest. Havens for outdoorsy types, towns such as Keswick are the perfect bases from which to explore the surrounding area. Rent a picture-perfect cottage and prepare to enjoy the landscape; from Derwentwater, the Cat Bell fells, and Walla Crag fell, to Bassenthwaite Lake and Thirlmere, the countryside surrounding Keswick begs to be walked, cycled, hiked, and explored on horseback.
Dublin
While the Republic of Ireland hasn't been a member of the United Kingdom since its partition from Northern Ireland in 1922, it is still a part of the British Isles. If you're looking to get into the party spirit, immerse yourself in a literary trail, or whisk yourself away into some incredible landscapes, then Ireland is the location you're looking for. Dublin, the country's capital, is at the heart of the 'craic'. Occupied by bars and restaurants, as well as museums, galleries, and libraries, Dublin is a city renowned for its hospitality, and its many opportunities for a good time; well, it is the home of Guinness stout, after all. Experience a traditional night out, Irish style, before wending your way into the Emerald Isles spectacular fields, trees, and mountains. Dublin offers some great accommodations, including self-catering apartments, hotels, and bed and breakfasts.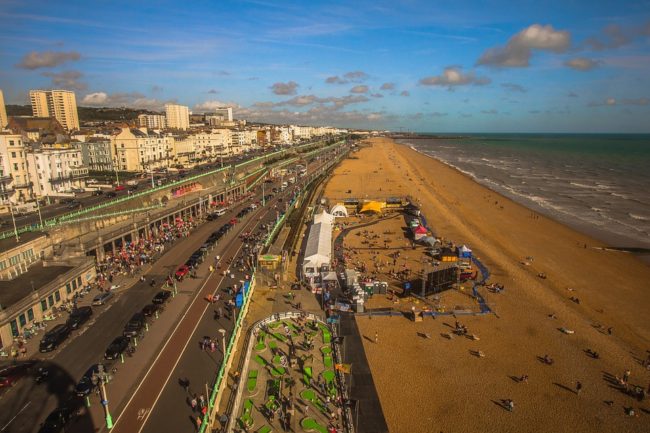 Brighton
It would be a travesty to visit Britain and not head to a traditional seaside resort; a vacation in Britain is incomplete until you've sampled fish and chips, spent all your money at a gaudy arcade, and taken a stroll along a pebbly beach, after all. While Britain is home to some truly spectacular seaside resorts, it's Brighton that tourists return to time and time again. Alongside its iconic pier, which has entertained revelers since 1899, Brighton boasts eccentric independent boutiques, a thriving nightlife, theatre, music, and comedy experiences, and a long stretch of sand and shingle beach. Be sure to book a room in any of the town's boutique bed and breakfasts for a truly authentic seaside experience.
Of course, this article is merely a rough guide; there are an abundance of destinations that you could choose within the British Isles. Take a deep breath and dive straight into the beautiful British Isles; you never know quite what you'll uncover next…