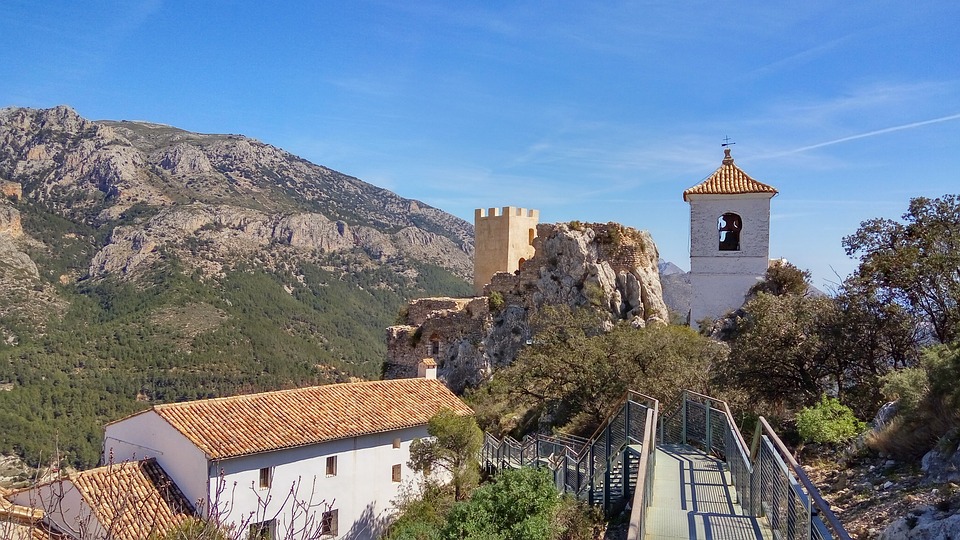 Did you know that Spain is home to the highest number of British citizens living abroad in mainland Europe – with approximately 300,000 registered in the country. Retiring overseas, for British citizens, can seem like a dream come true – and Spain is perhaps the perfect retiree or even holiday home getaway destination.
Spain, as a retirement or holiday home location, is popular for a range of reasons. First and foremost, this popularity surrounds British retirees enjoying Spain's major coastal resorts – like Costa Blanca or the Costa Del Sol. The climate, the ecology and wider cultural experience provides retirees with a cost-effective, accessible, and value-led retirement experience.
Why Costa Blanca?
The Costa Blanca – which in Spanish means "White Coast" – is a 120 mile stretch of Mediterranean coastline in the heart of the Alicante provide in Spain. There are numerous towns and villages from Pilar de la Horadada to Javea. There are over four million people who call the Costa Blanca home – a melting pot of cultures and different nationalities. The region is serviced by great transport links with major hubs – like international airports and major train stations. The area also boasts the moniker of "the market garden of Europe," thanks to its gastronomic creativity which is a credit to the bountiful fish stocks, lush farmland and a superb variety of fruits and vegetables all of which make experiencing the wider array of hospitality services that much more tasty.
Buying Property in The Costa Blanca – What You Need to Know?
You will need to find a real estate agent, like Valuvillas, who can help you find properties in places like Javea or other beautiful Costa Blanca towns and villages. Once you have found your dream property, you will need to work with a Spanish real estate agent and a legal professional to undertake discussions on the terms and conditions relating to the seller agreement for the property. This process is about taking the verbal terms agreed by both parties and cementing them into a contract – which is known as a Contrato de Reserva, a reservation contract, which will be signed by the buyer and the seller at which time you will need to pay a Senal de Reserva, a reservation deposit, which is usually around €4-5,000.
This is followed by the exchange of what is known as Private Purchase Contracts or Contrato Privado de Compraventa. These are private purchasing contracts that provide the biding agreement terms between the buyer and seller – this sets out the date by which the completion occurs and the wider terms and conditions of the sale experience going forward. This is followed by legal searches which are required before 'completion'. They should have obtained what is called a Nota Simple, a certificate, from the Property Registry in Spain. Once verified, this is when a customary percentage of the purchase price is paid – whether it is a cash purchase or off-plan acquisition. This leads to the formal 'completion' of the purchase – a contract is signed, called a Escritura de Compraventa, or sales contract, by both parties, which must be done in the presence of a Notario (a public notary). The notary will forward the registration of the property's title deeds to warrant the change of ownership.
How Javea-Property Can Help
At Javea-Property, we can help navigate you through this process – we can help you understand nationality eligibility, taxes, and other issues. Furthermore, with friendly staff who have expertise of the Javea and wider area who can help you find your dream home in Spain – whether for retirement or holiday memories. Call us or visit our website today to find out more?