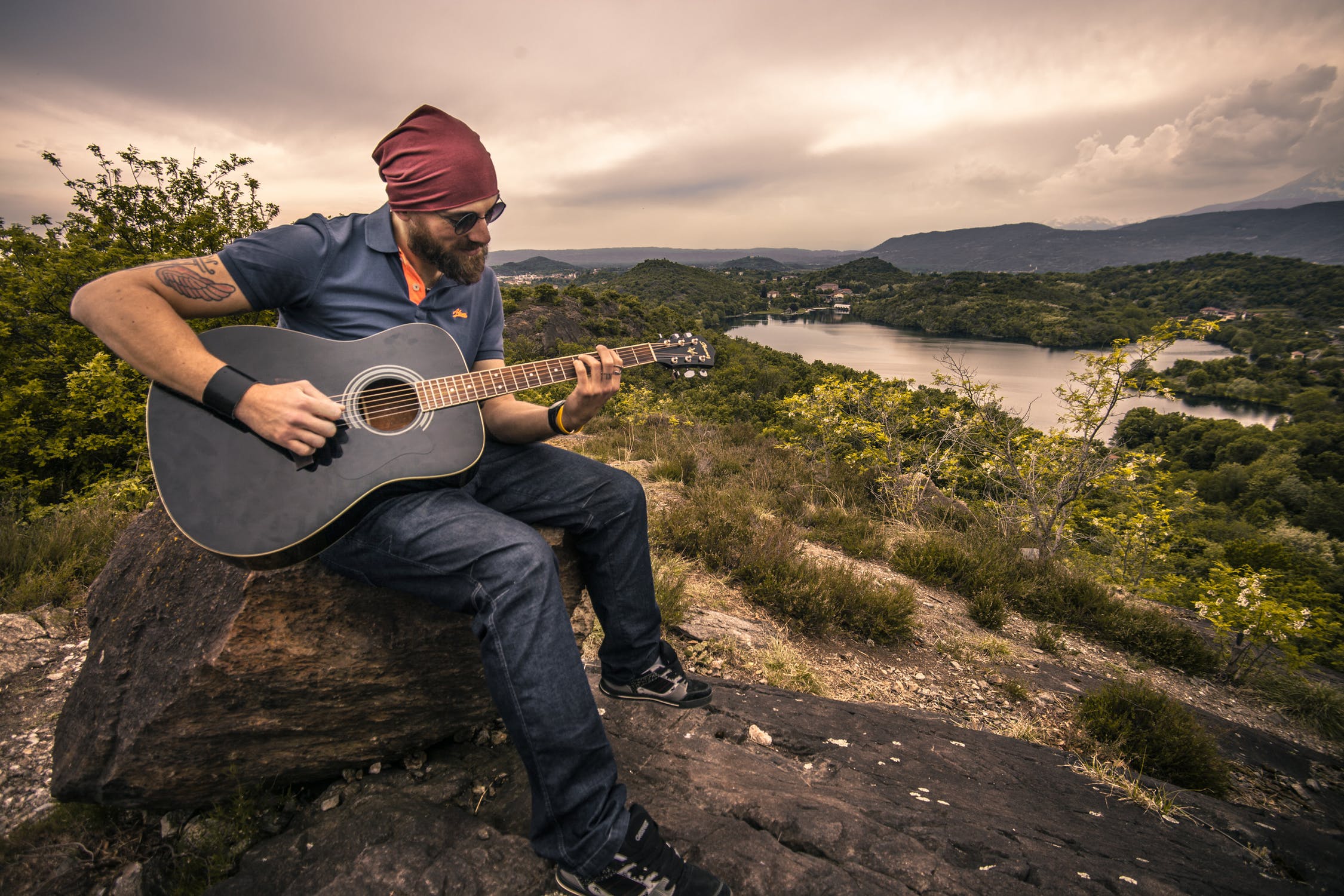 If you've always wanted to learn how to play the guitar and you've been having second thoughts, we'll show you some reasons you should consider taking up this instrument. It's one of the most versatile and easiest to play musical instruments ever to have been invented, first of all.
While there aren't too many differences in terms of the techniques you're going to learn how to master whether you choose an acoustic or an electric guitar, there are several details that do make the difference between the two. Acoustic models don't necessarily have to be used with a preamp, amp, or any effect pedals. There are also electroacoustic units that can be used with all of these devices, but that can also be played acoustically.
Why bring your guitar when you travel?
The answer to this question is pretty straightforward. If you have learned how to play the guitar, you probably know how entertaining it can be to spend an evening in the company of your friends delighting them with your songs. You could play a lot of covers of famous tunes everyone's heard before.
Music makes a great companion when you're out and sleepless. Think of how relaxing and beautiful it might be to spend a whole day at the beach and then end it with a campfire and the sound of your guitar.
Get some change
Depending on your lifestyle and expectations with regard to your vacation, as well as the specifics of your destination, you could actually make a bit of extra money by playing the guitar. There are still cities where public singing is allowed without you getting into trouble, and if your talent is really good, you could seriously make enough money for accommodation or food.
Of course, that would mean you spending several hours working instead of getting to visit that particular town, but if you're truly passionate about guitar playing, you might never think of it as a job.
You can get a cheap guitar almost anywhere
Another thing about acoustic guitars especially is that they can be found pretty much anywhere around the world. Since they are so popular, it's practically impossible for you not to be able to get one in a large city from any country. That's an advantage in itself because, in this way, you might be able to avoid having to transport your instrument by plane and pay a special fee for that.
What we do recommend, though, is to do your homework while you're at home and find out about some of the brands that manufacture acoustic guitars in the country you are going to visit. You know that reading some reviews can be helpful, and the fact is that even the cheapest instrument has to be of a certain quality to meet your expectations.
So, having your guitar with you whenever you go on vacation can be a fun experience, right? You should consider it if you know how to play. And if you don't, you should think of learning.