In Australia, we're lucky to have so many finance options available. Though sometimes choice can be as much a blessing as it is a curse, as wrapping your head around the number of possibilities can get confusing.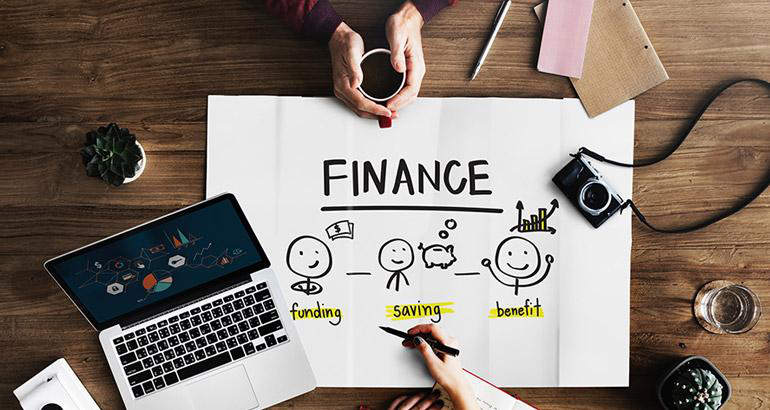 When considering getting finance, people naturally assume that a loan is going to be long-term and take years to pay off – like a home loan.
But what if you only need funding for a short period of time to take advantage of an opportunity, or get out of a bind? And you don't want to jump through hoops – especially if you don't have all your financials in order, or have limited trading history?
Depending on how much money you need, what you want the money for, and your capacity to repay the loan, it could be worthwhile investigating a short-term financing solution in Australia.
Let's take a closer look at short-term finance, where you can get it, and why it might be a good alternative.
What Is Short-Term Funding?
As the name suggests, a short-term loan is a funding solution that's designed to provide finance quickly, and for a limited period.
Short-term loans vary in amounts, but are typically between around $25,000 to $500,000. Short-term loans are usually for up to 12, or sometimes 24 months. To place this in perspective, home loans often span over 25 years. Personal loans – depending on the amount – could be as long as 7 years. The same with a car loan.
To this point, short-term loans are well-suited to a specific set of circumstances – some of which are outlined below.
The Advantages of Short-Term Finance
Short-term loans have become increasingly popular, based on the speed of obtaining funds for personal and/ or business use. In addition, short-term loans are usually very flexible and are tailored to an individual's specific requirements (versus going to a traditional finance provider that are known to have increasingly stringent lending criteria).
For instance, borrowers often find themselves in a time-sensitive environment when funds are required quickly to renovate or prepare a property for sale, pay off personal debts, complete a small land sub-division, or get a quick cash injection to help smooth the 'ups and downs' of business cash flow.
In particular, businesses are increasingly turning to short-term loans when starting (or buying) a business, purchasing stock or equipment, paying ATO bills, or investing in an opportunity too good to miss.
Again, in contrast to traditional loans, a short-term loan has minimal documentation requirements to get the loan approved – and loans are typically processed within a week.
Common Types of Short-Term Funding
There's a range of short-term lenders who provide a range of financial solutions, to include a number of established private lenders and fintechs.
There are a number of short-term loans that can be considered for personal or business use. Here's a summary of the common loan types, and their respective usage:
Caveat loans: This loan type allows you to obtain funding quickly by using an existing property as security. Caveat loans are very fast because they can be lodged instantly on title behind your current mortgage, with no consent required from your bank to do so. Caveat loans are often used for home renovations in preparation for sale, or working capital for business use.
2nd mortgage: A 2nd mortgage uses equity in your real estate as security for another or 2nd loan (meaning you'll have two mortgages on your home). 2nd mortgages are used by borrowers who require funds reasonably quickly for a personal bridging loan or short-term business loan.
Home equity loan: This type of loan is when your principal place of residence is used as security to draw equity (cash) from your existing home loan. Common funding uses include renovations, investments, business working capital repaying debt (including ATO debt).
Conclusion
A short-term loan is often a good option to consider when you need a personal loan or funding for your business – particularly if you need finance quickly, and don't necessarily have all your financials in order.