For investors around the world, cannabis has quickly gone from being a fringe interest to being considered one of the most exciting and fastest growing new products on the market.
Though there has long been a demand in Western countries for both recreational and medical cannabis, the illegality of cannabis products has made it difficult for business people to take advantage of this thriving market. Instead, profits have gone to the black market and billions of dollars have been expended on fruitless crackdowns. This is changing as countries are beginning to reform their drug laws and legalize medical cannabis.
Transitioning cannabis sales from the black market to the legal market has not always been straightforward, however, and cannabis is still subject to a strict regulatory framework in the United States and Canada. This regulatory framework has driven a huge boom in cannabis tech companies that are finding a role for themselves by designing innovative tech solutions to help producers stay compliant with regulations and streamline their own production and sales.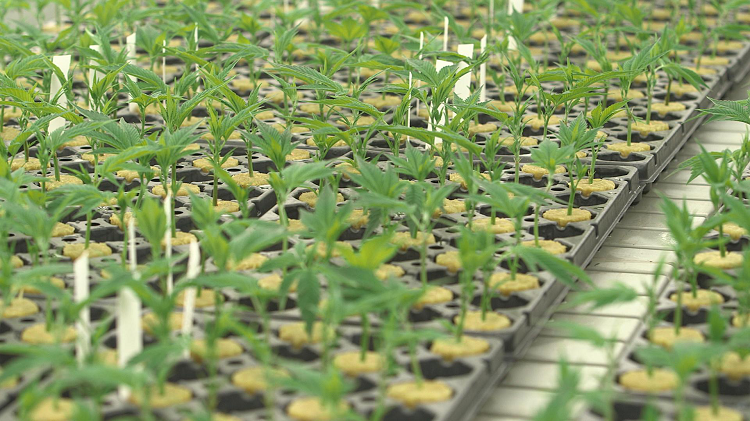 If you want to understand the cannabis tech boom, and how it is creating opportunities for tech entrepreneurs and investors alike, here are some key components of this budding industry:
Seed-to-Sale Platforms: Seed-to-sale platformsare software solutions designed to help cannabis producers track the growth of their products and stay compliant with regulations. These platforms help cannabis producers keep tabs on every plant they have grown, from the time it was first planted to the moment it was packaged and sold, which producers need to be able to do if they are to maintain their license (if you want to know how the tech actually works, click here to learn more). Seed-to-sale platforms make filing compliance reports easy and are often specifically designed to help producers stay compliant in their jurisdiction.
E-Commerce Platforms: Cannabis sales are often complicated by the fact that many consumers do not live in close proximity to a licensed dispensary. For this reason, e-commerce platforms that have built-in age or client verifications are essential components in the legal marketing and sale of cannabis.
Online Registration for Medical Cannabis: Medical cannabis has proven to be wildly popular  the areas where it has been introduced, but the process of connecting patients with producers can be time-consuming and bureaucratic. Online registration tools help cannabis producers connect with clinics and patients to handle the entire registration process online, expediting the process and helping patients get the care they need faster.
In a recent report from Deloitte on the state of Canada's nascent cannabis industry, experts noted that the cannabis industry offers incredible opportunities for producers who are able to produce a quality product in an efficient way that is compliant with regulatory frameworks.
But if the future of this new growth industry looks bright, it is in large part because of the tech that underwrites so much of the modern legal production of cannabis. And for investors who want a reliable return on investment, cannabis tech itself provides fruitful opportunities for growth.