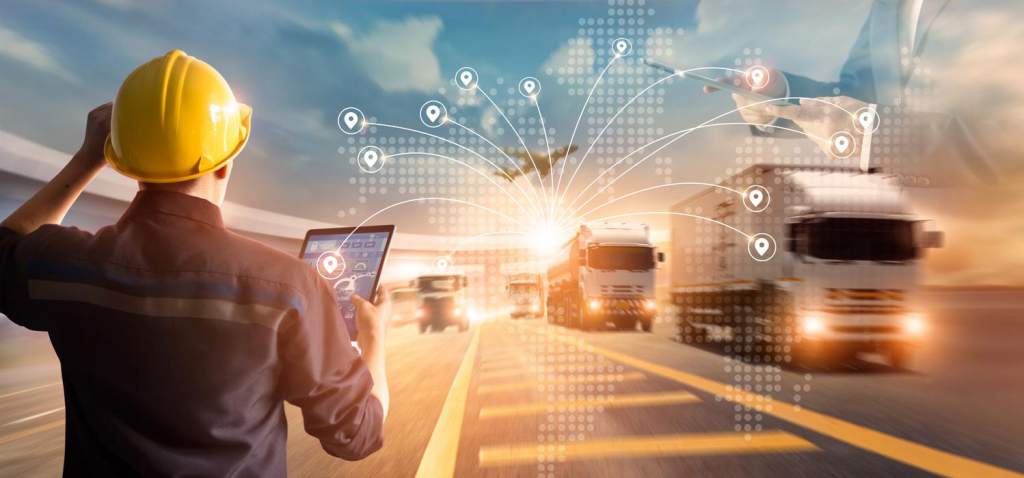 Fleet Management software is currently one of the most advanced tools for ensuring cost-effectiveness and efficiency when managing logistics and deliveries to the end customer. The software helps manage drivers and vehicles to reduce downtime and increase overall efficiency. It can also be tailored to your specific needs, fleet size and other unique business needs.
Read on to find out why you should consider setting up fleet management software in your company.
Getting real-time updates
The main goal of any transport business is to have real-time access to its data, in order to better manage their fleet and properly allocate costs. This is achieved by placing a modern GPS dashboard on each vehicle, in order for supervisors of the fleet to know exactly where orders are and their estimated time of arrival.
Comprehensive Data and KPIs
Using a fleet management system can also help you keep track of valuable information about your fleet and individual drivers Key Performance Indicators (KPIs), such as driving routes, idle time and speeding data. This will allow your company to provide more detailed and specific feedback to drivers, ensure that the Service Level Agreements (SLAs) are being met, and set realistic business goals to your team.
Having the most accurate information will enable you to build a good team in an industry, where there is currently a shortage of effective drivers. The fleet management software will also help with the training of new and current drivers to collect signatures, scan items and deal with other modern technologies that are constantly being updated, improving driver retention and reducing turnover.
Fleet dispatch planning to improve vehicle and route management
You can only schedule and provide estimates for your deliveries if you have accurate and up-to-date vehicle information available, which can be seen on the fleet management software dashboard. Specific deliveries, such as thermally controlled or oversized goods, will require special vehicles that will have to have their schedules optimally arranged to keep up with the deadlines.
Route optimization features can be applied to decide the best route to be taken by drivers based on multiple variables. This tool is highly customizable towards giving priority to a chosen constraint, such as delivery costs, driver breaks, pavement conditions and vehicle max capacity, while also being synced with real-time data to avoid traffic or construction routes on the driver's GPS dashboard.
Driver Safety
Fleet management systems are equipped with modern telematics solutions that will keep track of speed, breaks and routes taken to monitor how safely a person is driving. This information can be shown to drivers and rewards can be given to the top performers.
Other features that can be shown on the driver's GPS dashboard are unsafe area warnings which can reduce accidents and possible crime risks. Overall allowing for the system to keep employees safe while they are on the roads, while minimising any potential risk to the company. Fleet management systems offer a range of benefits for transport businesses, explore how they can help your fleet today.