Exploring Africa with your kids is one of the most exciting adventures you can embark on as a family. Africa is a vast continent rich in culture, languages, food, history, landscapes, and of course, fantastic safari experiences.  Each African country is unique in its way, and regardless of where you go, there will be so much to see and do. As such, it is understandable that you might feel a little overwhelmed as you start planning your safari trip. This is why we have come up with our best tips on what you need to know as you plan your first African safari with kids.
Think of where to go
Africa has over 50 countries, and one of the first things to decide about is where to go. This should be directed mainly by what you are interested in. For the quintessential safari, East Africa's Kenya and Tanzania, as well as South Africa and Botswana, are sure bets. If you are interested in out of the box adventures such as gorilla trekking, then Rwanda and Uganda are good options. An excellent way to make a decision is to list down all the things you would like to see and do and narrow down the places where they can be done with ease.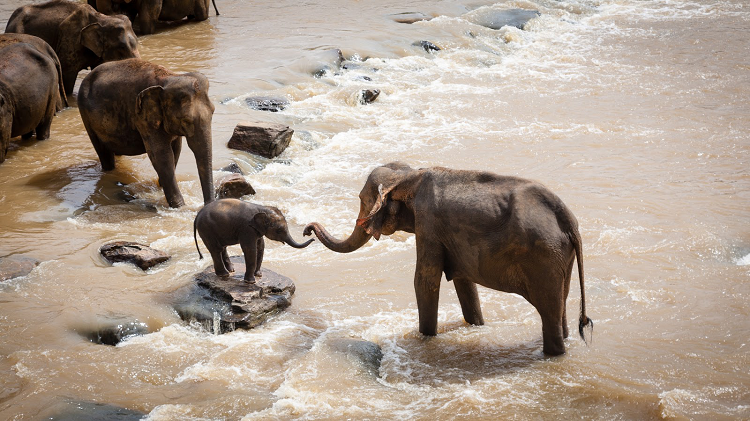 Image Source: Pixabay.com
Think of your children's ages 
While there are no hard rules about the ages of children, those above six years are more likely to enjoy, understand, and appreciate an African Safari. Some lodges will restrict group safaris to children over five years; this should not be an issue if you are doing a private safari.
If you are traveling with young kids, we encourage you to book a private van for your family so that you can have some freedom for yourselves. Using a private vehicle also means that you do not have to adhere to strict game drive schedules which make things a lot easier for kids.
Discuss expectations
After checking all the tips above, the last thing to do is discuss your family's expectations during the safari. Kids will be better prepared if they know that they will encounter different cultures, food, and environment.  Let them know that they might have to forgo some luxuries, such as Wi-Fi in the jungle. Advise them that wild animals are, well, wild, and they should not provoke them in any way.  During a game drive, it might be a while before anything exciting happens, and to counter boredom carry binoculars, cameras, or animal coloring books.  Finally, remind everybody to keep an open mind and have fun!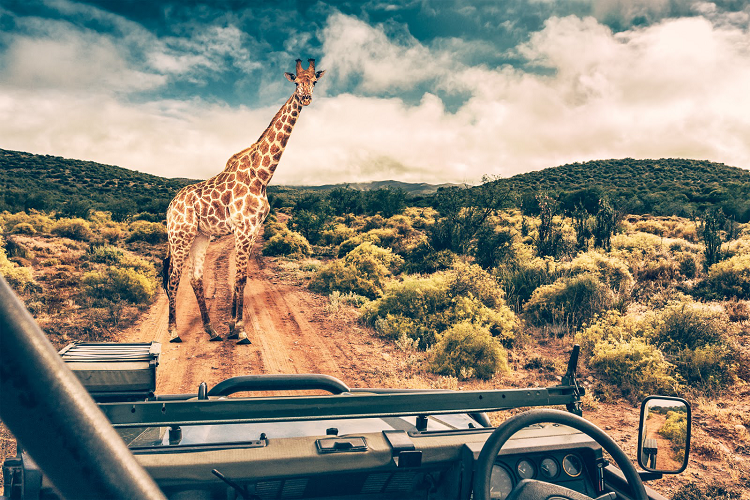 Source: Bought from Shutterstock.com
Book family-friendly accommodation
Most African countries will have different types of accommodation, from lodges to tented camps of all budgets. You want to book a camp that caters to families, such as one with family rooms. This can be two or three interconnected rooms so that your kids don't have to sleep in a different place. A family-friendly lodge is also likely to have childminders, a children's pool, a playroom with toys and games, and kid-friendly meals. If you are traveling during the Easter holiday or Christmas, such lodges will have many more activities for kids planned. All these will go a long way in making your safari more comfortable.
As the saying goes, "The best way to explore a new place is with the people who were born and raised there." So, instead of purchasing a predetermined family safari itinerary, work with a tailor-made tour operator such as MasaiMarasafari.in or AjKenyasafaris.com. Their guides were born and raised in Africa, and they will customize your trip to accommodate your family travel plans and budget.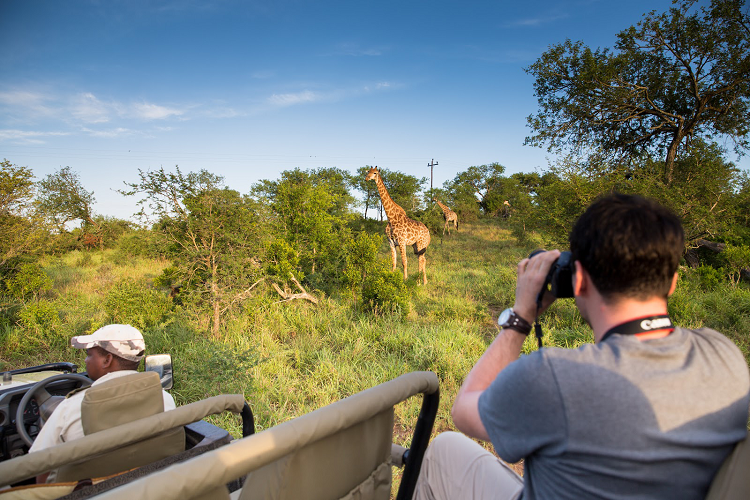 Source: Bought from Shutterstock
Combine several activities
The excitement of being in Africa and coming face to face with the big five, or witnessing the great migration at the Masai Mara National Park can be exhilarating. Unfortunately, the excitement can wear off pretty quickly for kids, and you want to plan for other kinds of things to do. For instance, you can prepare for cultural visits, short hikes, horse riding, swimming and some time at Africa's beautiful beaches. This will not only break the monotony but also increase your chances of seeing and doing more during your safari.
Plan to carry personal items
When traveling with kids, it is safer to bring some personal items with you rather than planning to buy at your destination. While Africa has big cities with almost anything you could want, most safari destinations are far removed from the cities. You might not get a chance to shop during your transfers from the airport to the parks. We advise that you bring your prescription medicine and items of personal nature. Depending on the weather, carry the appropriate clothing and footwear, and be up to date with the necessary vaccinations. Your travel consultant should be able to advise you appropriately on this.