Once you have enjoyed yourself to the fullest in Cancun, you can't miss the opportunity to travel from Cancun to Tulum to complete an experience in one of the most popular tourist areas in the Yucatan region. Below we provide you with the best transportation options to make this trip as comfortable as possible.
On board ADO buses
The most economical option of all is to choose this bus route. You can take them at the terminal located in the Cancun Hotel Zone, where you can take the bus that best suits your schedule, and travel (for an hour and a half or two hours) in a comfortable and spacious bus with air conditioning service until you reach your destination.
The ADO company offers you exclusive amenities unique to a company with so many years and so much recognition; among the most outstanding is the fact that they have a service to choose your travel companion, this being another woman in case you are traveling alone. As well as the overweight luggage service without extra charges, which is excellent for travelers who want to save as much as possible. There is also a cell phone recharge service in all available phones, so you can always stay in touch with your loved ones throughout your trip.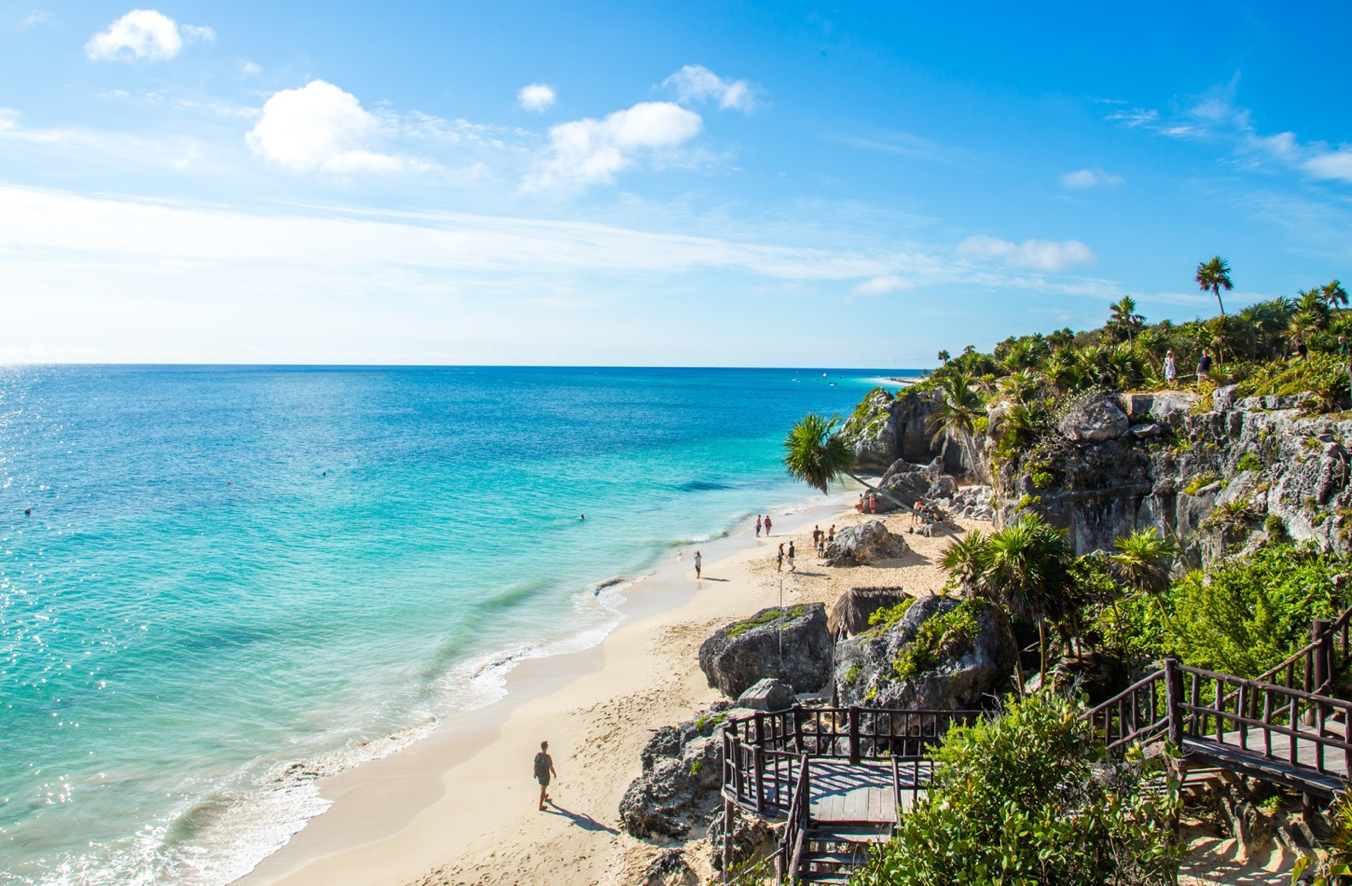 Finally, it is recommended in this section to make sure that the destination is the town of Tulum, and not the Archaeological Zone, because this would mean having to make an additional transfer that represents more time and money than you had planned to spend.
However, it contrasts with private transportation, as this is much more comfortable when moving between destinations, you can easily move to any destination in the city in a matter of minutes, the comfort is not compared with any other transfer service, especially the Cancun to Tulum Shuttle service, undoubtedly an experience to be lived sometime in life.
Iconic Sculpture of Playa del Carmen
You can make a trip through the mentioned ADO buses until you reach the terminal in Playa del Carmen, where you can board buses to get to Tulum in an economic way, the advantage is the saving of the ticket and being able to know more about the locations; however, the disadvantage of making this stop, is that you could have to walk some blocks, not to mention that the whole trip between waiting, transfer and transfers can take approximately 3 hours.
Because it represents so much mobilization, it is not recommended to take this stopover if you are traveling in large groups, as it could present difficulties, however, for lonely travelers or small groups of backpackers it would represent an option full of adventure and quite economical that allows the journey through Playa del Carmen additionally.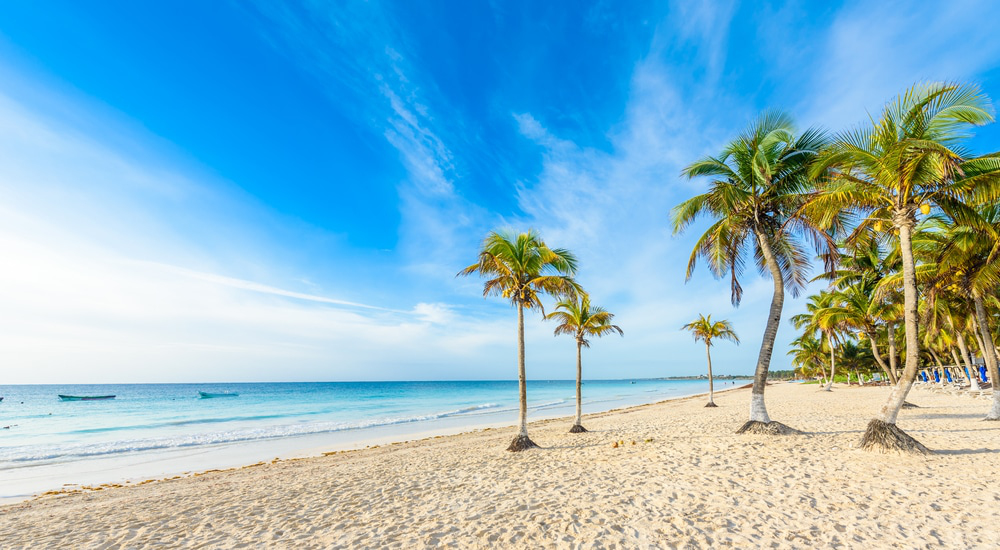 Transportation through private transportation
One of the most requested services by tourists who come to Cancun looking to try new experiences, because it is very comfortable, especially if you are going to spend a lot of time in a destination and do not want to carry the responsibility of a car, simply take you to your destination without problems and then pick you up when you leave again at the airport, to go to Tulum take a transfer from Cancun to Tulum is the easiest thing you can do.
The option that is never discarded is to rent a taxi for the one and a half hour transfer to Tulum. We recommend taking them at the main terminals, at the Cancun airport or from a reliable taxi line to travel with maximum security. Remember to agree on the fare with the driver before boarding, and do not forget that it is possible to lower the cost of the service by sharing the taxi of at least 4 seats with another person who also has the beautiful city of Tulum as his destination.
This is a good option since you avoid stopovers, travel privately with close proximity to your luggage and with great comfort (although this also represents a higher fare than all the options above).
With all these options you can't miss a trip from Cancun to Tulum and get to know the beauties of a place full of history rich in the Mayan past. Dare to take the tour from Cancun to Tulum, and cross out a new place in your list of paradisiacal destinations along the Riviera Maya!