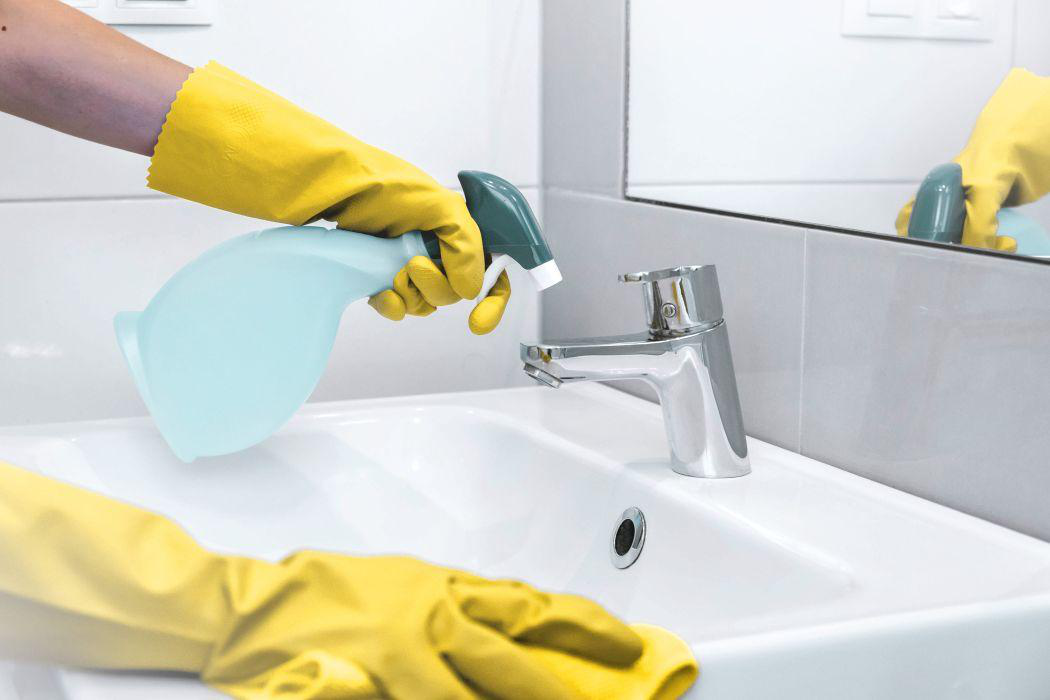 Image credits: pxfuel
Alt text: A professional cleaning a bathroom sink.
Dealing with a lease that is ending can be quite stressful and overwhelming. From packing up and moving your belongings to have to deal with not one but two landlords to taking care of your end of lease cleaning, it can take a toll on you.
Since you already have so much on your plate when your lease is up, one thing that can make the experience easier and less stress-free for you is if you let the professionals handle the end of lease cleaning. These are skilled professionals with years of experience, so you can be confident that they know exactly what they are doing. You can trust that their expertise will transform your old apartment into exactly how it was before you moved in.
Of course, this means that you will have more time to take care of everything else. Other than that, why is the end of lease cleaning so important? Why should you invest in hiring a professional end of lease cleaning service instead of doing it yourself?
In this article, we answer the questions above and discuss the many benefits of letting the professionals take over your end of leasing cleaning.
Why is end-of-lease cleaning important?
For a tenant, end of lease cleaning is so important because it is what makes it possible for you to get your bond money back from your landlord. According to bonding contracts, the tenant must clean the property thoroughly before leaving so that it is readily available for the next tenant.
If you do not abide by the contract, then you may not be able to get your bond money back. Moreover, your landlord has the right to take legal action against you. A thorough and detail-oriented end of lease cleaning can help you avoid all these unwanted problems that would only add to your worries of moving out.
So, in a way, end of lease cleaning is cleaning that you have to get done to get your deposit money back. You are bound by contract to ensure that the property is in the same condition as it was when you moved in.
The benefits of hiring end-of-lease cleaning service
If you want your bond money returned to you in full amount, it is critical that every corner of the property is cleaned and restored just as it was before. This takes up a huge amount of your time, and you already have a lot on your moving out 'to-do' list. Enter the top-most professional end of lease cleaning service Melbourne has to offer.
Professional cleaners are great, and often, necessary investment when your lease is up. They get the job done properly, and they get it done quickly; so, you can rest assured that your bond money will not be seized from you for any reason.
If you need more reasons to convince you, here are the benefits of hiring end of lease cleaning service:
Fits right into your schedule
You can hire professional cleaners at the most suitable time for you. They will come when you call them, whether it's during office hours or on the weekends. They can even come after office hours if it is more convenient for you. They can easily work around your schedule so that you don't have to worry about the timing.
Use of industry-grade materials and equipment
These are skilled, professional cleaners with access to the most effective and latest cleaning materials and equipment to get the job done. The top providers of end of lease cleaning Melbourne use industry-grade tools, handled by professional cleaners who know the right way to use them. This ensures that you get the best cleaning possible and you can be confident that the property will look as good as new.
End of lease cleaning service is a cost-effective solution that guarantees your satisfaction, as well as that of the property owner. You won't have to try out multiple cleaning options if you hire trusted professional cleaners. You only have to pay for cleaning one time, and a price that rightly fits the job too. Most cleaning service providers will let you pay as per the services that you choose, so you only pay for the job that gets done!
Hiring a professional end of lease cleaning service helps in relieving your stress. It gives you peace of mind, knowing that the cleaning is in the hands of people who know what they are doing. You can be certain that the property will be left sparkling clean, that there will be no damages or accidents, and that it will be restored just like how it was before. Most of all, you have peace of mind knowing that you can get your bond money back without any issues.