With No Time to Die hitting our screens in 2020, there is no better time for Bond fans to travel and see some of the best destinations that appeared in the films. No matter which Bond happens to be your favourite, there is a fantastic list of travel destinations you could head to. Here are some of the best places you could travel to if you are a fan of the James Bond films.
Karlovy Vary
Karlovy Vary is home to the Grandhotel Pupp. This stunning hotel appeared in Casino Royale as the Hotel Splendide of Montenegro. The town itself is the most visited spa town in the Czech Republic and has many beautiful sites all around it for you to visit.
If you want to live out your Bond dreams drifting in and out of gorgeous hotels and speeding through beautiful landscapes, this is the place to do it. Get yourself in the mood before you go by playing some online casino games that Bond would love and getting a fitting for the sharpest of Bondesque suits.
Himeji Castle
This impressive 14th-century Japanese castle towers above its hilltop. It appeared in Sean Connery's fifth outing as Bond, You Only Live Twice. Here it served as a ninja training school but it is now a World Heritage Site and at it attracts thousands of visitors every year.
Anyone touring Japan is going to have to stop by this beautiful castle. Whether you are heading south through Osaka and Kyoto or travelling north to the bright lights of Tokyo, this should always be a stop on your list.
Phang Nga Bay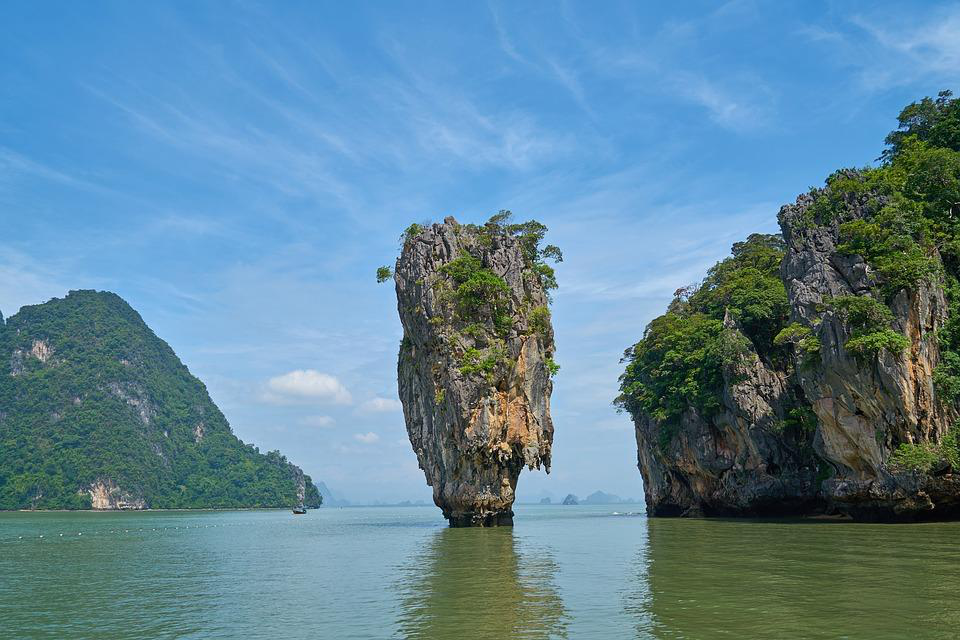 This bay in Phuket, Thailand, is famous for several reasons. It is a true oasis and can be incredibly relaxing to drift through as you take in the lush green hills and the azure waters. Whether you are on a guided tour or navigating yourself, this is a great place to get lost.
In particular, you might want to swing by Ko Tapu or James Bond island. This is the Thai paradise from the end of The Man with the Golden Gun. Walk along the beach where Bond duelled Scaramanga and take in the beauty and peace of this gorgeous place yourself.
Piz Gloria
On Her Majesty's Secret Service stands the test of time as one of the best Bond films. Head to Piz Gloria in Switzerland to visit Blofield's "allergy clinic". This is now a revolving restaurant and also offers a James Bond exhibition about the making of the film.
If you are a ski-fanatic, you might then be inclined to recreate Bond's daring escape down the mountainside. You could also ride the cable car too and from the restaurant and the village of Mürren.
Bond is a worldwide traveller and there are so many amazing places he has visited on his missions. Even by swinging by popular cities like London and Istanbul, you will find plenty of film locations and places mentioned in the stories. Start planning the ultimate Bond-themed holiday now!