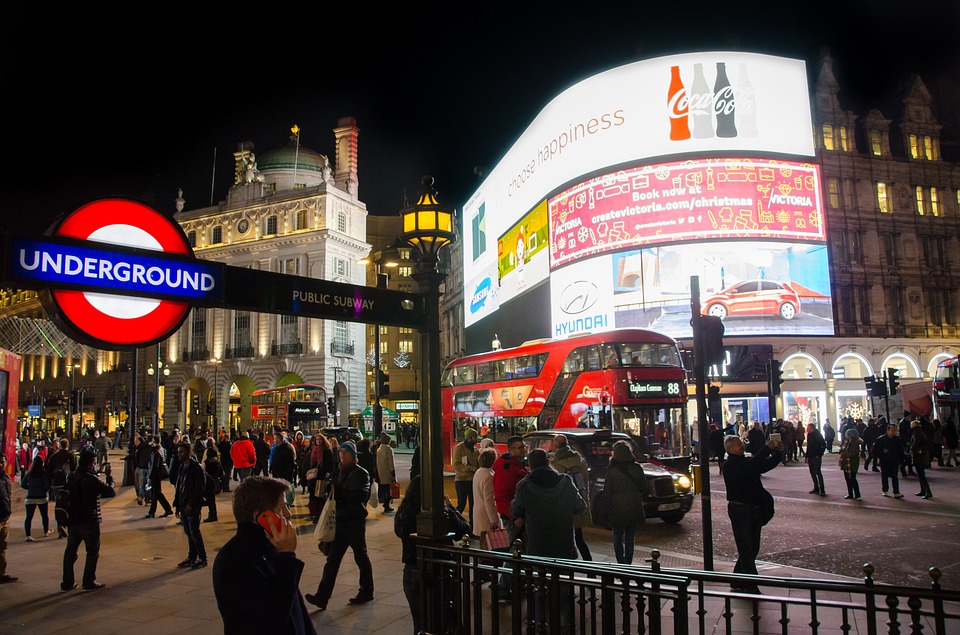 London's complex geography and public transport network can be overwhelmingly confusing if you're unfamiliar with them, and sometimes even if you are.
As a city with more than 1000 years of history (actually the first settlement in the area is believed to be over 6000 years old), London doesn't have the tidy grid-like network of streets common to most other major cities around the world. The streets of London were designed for much simpler times, when traffic was light and powered mostly by hay and oats.
The transformation of London into a thoroughly modern metropolis has been nothing less than stunning. Compared to Paris, Rome, or even Stockholm, London has a much more modern appearance. No doubt the Great Fire of 1666 contributed to the city's evolution. Bombings during World War One also knocked out many older buildings and factories. Then the Blitz arrived, forcing the city once and for all to rejuvenate.
And yet the metropolitan train network has hardly changed a bit since its inception, despite being in fact th oldest urban railway system in the world. There's a sense of charm in London's antiquity, and a sense of pride in its modernity, but none of this is very helpful to you in getting from A to B.
Minicabs and taxis should really only be used as a last resort. They are not locally known as "chuck wagons" without a good reason. Self-driving can also be a hassle. First there is the maze of inner-city streets to be navigated; you need to make sense of the complex system of motorways, arterial roads, and bypasses; and it's probably best not to even think of the ordeal of finding a place to park (not to mention paying for it).
London's public transport network is actually quite reasonable, despite being ancient. Yet by using it, you are taking a huge gamble in terms of reliability.  This could not have been more adequately exemplified than during the recent cab strike in South London, which overwhelmed the rail system, leaving thousands of early morning passengers destined for Gatwick Airport chomping at the bit with anxiety and frustration as the series of rolling delays threatened their travel plans.
So when you really need to be sure of getting to where you need to go, when you need to arrive calm and unflustered, and when you need to make the most efficient use of your travel time, making use of a London chauffeur service is definitely the way to go.
Hiring a bona fide chauffeur service guarantees you will have access to a reliable luxury car, a professional driver, and a state-of-the-art navigation system with traffic advisory service.  All of which ensures a safe and comfortable journey.
As a result, all the stress of driving, navigating, refueling and parking is being handled for you by someone else. Meaning you get to use your transit time for something productive like sneaking in an extra 20 minutes of sleep, catching up on your emails, finishing that overdue report, or simply relaxing with a drink and enjoying the scenery. This is why luxury chauffeur-driven travel is not just a smarter way, it's really the only way if you care about the quality of the life you are living.