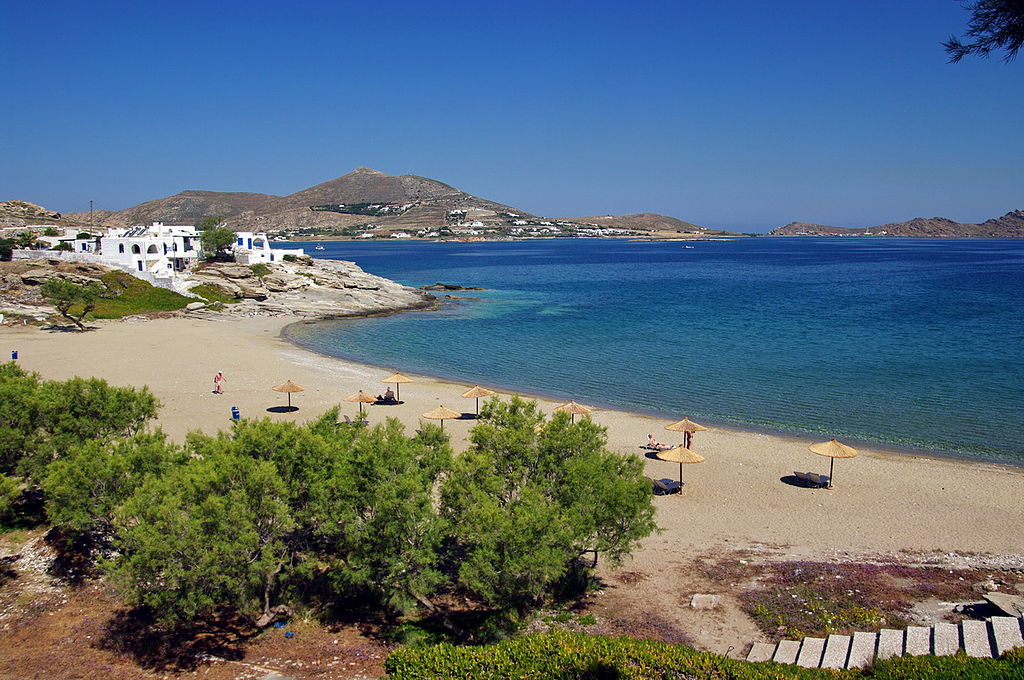 Paros is a gorgeous island set in the Aegean Sea. Paros is just one of the islands of the Cyclades region. It serves as the transportation center for the region and thus it sees quite a bit of boat traffic throughout the year.
Paros is also home to the gorgeous 4th-century Byzantine church, Panagia Ekagtontapiliani. However, Paros is best known for its beaches and quaint villages. The island is about 75 square miles and is approximately 13 miles long, giving visitors plenty of coastline and beach access.
When it comes to Paros, the beaches are numerous and it is difficult to choose exactly what beaches to hit on your visit to this incredible island. We've narrowed down the list to 5 beaches you simply must visit in Paros.
The best way to visit Paros is to book your very own villa. When booking a luxury Paros villa, you will find an option to fit every budget and accommodations for both small and large parties. Private villas offer you the option of staying onsite at the villa for peace and seclusion or venture out to the local beaches if desired.
Here are our best picks for top beaches in Paros:
Chryssi Akti
The beach at Chryssi Akti has incredible golden sand which speaks to the beach's name, which translates to Golden Coast or Golden Beach. This beach is close to Chania city and can easily be accessed via a short walk from the city limits. Chryssi Akti is a great choice for travellers with children. Not only is there a playground close to the beach, but there are several parks in the area. Windsurfing activities are available and, in fact, Chryssi Akti was home to the windsurfing championships in the past.
Santa Maria
Santa Maria draws the young and adventurous. Plenty of water sport activities are available and a number of beach bars and restaurants can be found nearby. It also has a picturesque view of the nearby Naxos Island.
July and August can be quite crowded with tourists. Located close to Naoussa, the beach can be accessed via local roads by bus or by boat.
Monastiri (Agios Ioannis)
Monastiri can be found in western Naoussa. It is located near the Monastery of Agios Ioannis and the beach is referred to by either name. You can actually see the monastery from the beach.
If you visit between June and September, you will be treated to the events of the local festival that takes place during the summer. The festival offers outdoor concerts and cinema showings as well as a number of beach parties and other fun social events. The area is also known as a popular yacht mooring spot for a little taste of the rich and famous life.
Kolimbithres
Kolimbithres is hands down the most popular beach on Paros. Even if you wish to avoid the crowds, you cannot visit Paros without a trip to Kolimbithres. The beach is revered for its geological granite rock formations that cover the beach area. If you are fortunate enough, you can even score a private bay for as part of your own personal paradise. Kolimbithres offers a wide array of water activities including windsurfing which is a popular feature at most of the beaches in Paros (as mentioned earlier).
Ambelas
Ambelas is the opposite of Kolimbithres. It is primarily a fishing village located off the beaten path and is not considered an organized beach. The beach is small and you can watch the fishing boats traveling in and out of port. This is a favorite of the locals and offers the best fish cuisine on the entire island.
There you have it! Your must-see beaches of Paros. After you've taken a vist, be sure to let us know which was your favorite!