It's easy to dismiss the UK shores in favour of the turquoise waters of Europe or Asia, but if you look closer to home, you'll find countless gorgeous bays to while away your time. We've compiled a list of some of the best beaches in the UK, perfect for a sunny weekend away. And with transport links across the UK making them so easy to reach, there's no excuse not to get booking.
Blackpool Sands, Devon
A far cry from the bright lights and ballroom dancing of the Lancashire town, Blackpool Sands is actually a beautiful stretch of beach in South Devon. Country meets coast as you drive through an expanse of pine trees to reach the shingle bay, which boasts the clearest blue waters for dipping your toes. There are sand pits, a bathing raft and water sports equipment to hire, so it's easy to spend hours here.
Good to Know: You'll have to leave the dog at home if you're visiting.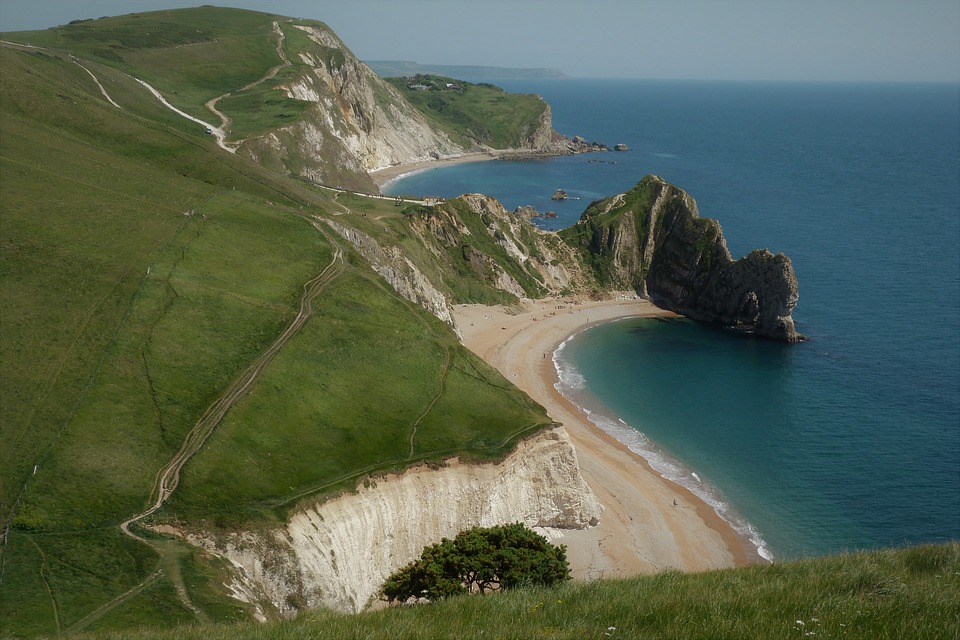 Durdle Door, Dorset
On the Jurassic Coast sits Durdle Door – a limestone arch between St Oswald's Bay and Man O'War Cove. Both are beautiful beaches that never get crowded thanks to the several hundred cliff steps you'll need to descend to reach them. But worry not – every step is worth it for these sheltered, peaceful bays with crystal-clear waters.
Good to Know: Families might want to head to Lulworth Cove instead as it's more accessible and has facilities nearby.
Sennen Cove, Cornwall
Keep your eyes peeled for dolphins at Cornwall's stunning Sennen Cove, which is just around the corner from Land's End. Head down the hill from the old fishing village of Sennen and you'll find golden sands lapped by rolling blue waves. Make sure you bring your board if surfing's your thing – conditions are often perfect.
Good to Know: There's a small harbour with a lifeboat station and art galleries – great if it's a bit cloudy.
Walberswick, Suffolk
You've probably heard of Southwold, but Walberswick is its wilder, quieter neighbour on the Suffolk coast. To the south of the River Blyth's mouth, it's a short stroll from the village and its amenities, making it a very easy choice for a weekend away. The long sand and shingle beach is surrounded by dramatic heathland and backed by grassy dunes. It's a popular crabbing spot and even held The British Open Crabbing Championship – until the village couldn't cope with the influx of visitors.
Good to Know: If you fancy popping to Southwold, take the five-minute row-boat ferry across the river.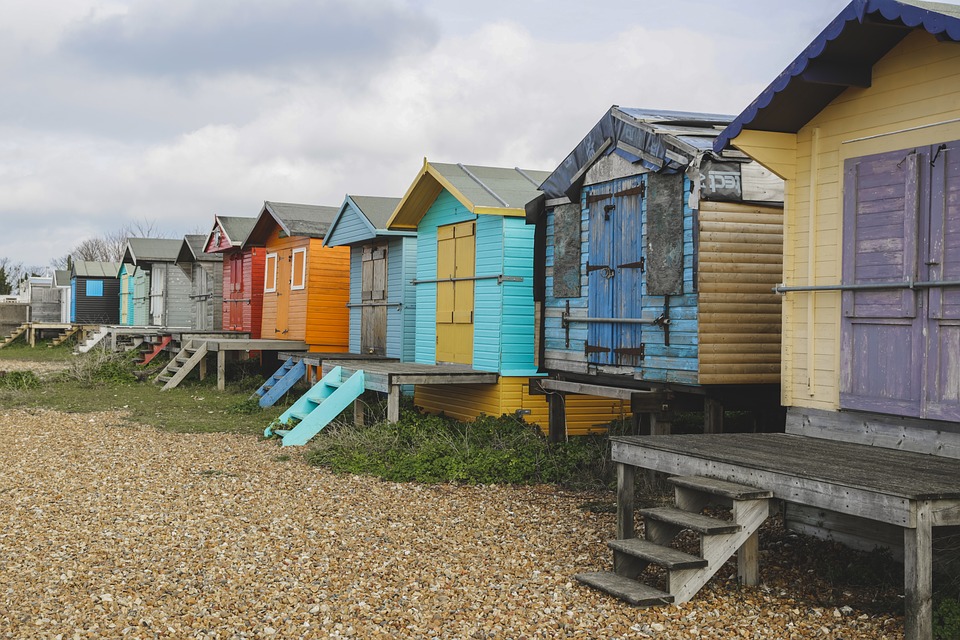 Whitstable, Kent
Whitstable's trendy pebble bay is backed by quirky beach huts and countless oyster bars (heading to Whitstable and not eating Oysters is akin to arriving in Italy and saying no to pizza). Weatherboard cottages and fishing boats add to the British seaside charm and you'll never be short of pubs, cafes and shops should the sun be hiding.
Good to Know: Looking for lunch? Head to Elliott's at No.1 Harbour Street, or book into Michelin-starred pub The Sportsman.
South Bay, Scarborough
The large, sandy beach at South Bay is popular with families thanks to its great facilities and child-friendly amenities. This picturesque spot is home to plenty of attractions to keep you busy, including amusements, cafes, restaurants and seaside stalls. At the south end of the beach is the historic Spa, which hosts live entertainment.
Good to Know: Don't miss out on a trip to Scarborough Castle, which separates South Bay from North Bay.
Seilebost Beach, Isle of Harris, Scotland
It's easy to see why Seilebost beach, to the south of Luskentyre Bay, was once voted one of the top 10 beaches in the world. Be sure to bring your camera as the stretch of sand and pristine, turquoise waters with sweeping views make for spectacular photos. Access isn't the easiest, but you'll be rewarded with stunning serenity.
Good to Know: There is the possibility of quicksand in the area, so avoid walking in the wet sand at low tide.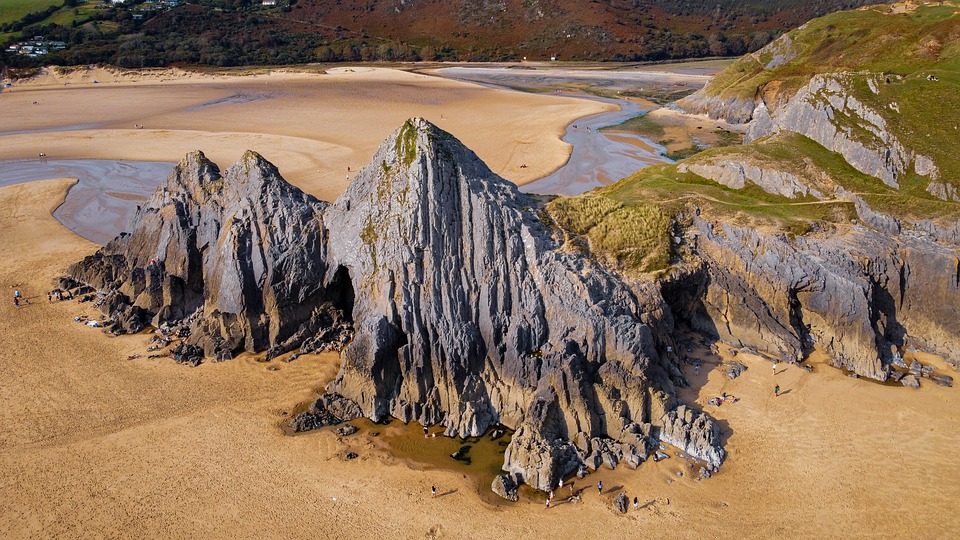 Three Cliffs Bay, Swansea, Wales
Three Cliffs Bay may sit on one of Britain's most striking shorelines, but it still manages to be quiet all year round. This is mainly down to the challenging walk across the dunes to reach it. Past the rugged limestone cliffs sits the dramatic stretch of sandy coast popular with horse riders. The crumbling remains of Pennard Castle that overlook the bay give the area a wonderfully remote, forgotten atmosphere.
Good to Know: Don't be fooled by the bay's beauty – it can be dangerous, with strong tides and currents at all times.