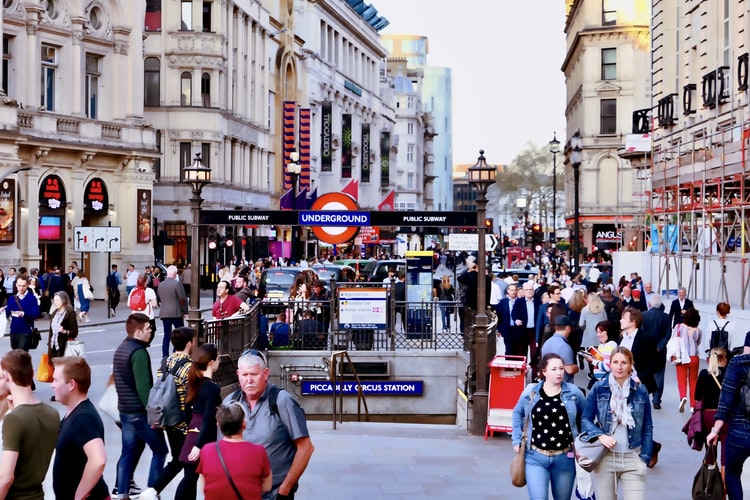 The Buckingham Palace, the Royal Family, James Bond, inviting country pubs, rolling green mountains and real ales are the few things that instantly come to our mind when we think of the UK. Travelers flock to the United Kingdom in millions making it the world's eighth biggest destination. Hence, if you're planning a trip to the 'Old Blighty' for leisure or for business, we've compiled a list of tips to help you on your way.
Check your passport and visa demands
Although nationals from various English-speaking nations don't have any such visa requirements for traveling to the UK but you should still check your specific conditions before traveling. Depending on the country you originate from, you may use the tool of the UK government website to check your requirements for a UK tourist visa without which you'll be denied entry to the country.
Things to See and Do in England
Visit the Buckingham Palace
Home to England's Queen, Buckingham Palace is one of the most fascinating sights. The altering of guard's duty occurs at 11:30 a.m. and if you wish to enter the palace, the admission fee is 37 GBP. However, there are discounts for students, seniors, groups and families.
Check out the town Brighton
Brighton is a small little town that is ideal for a short weekend trip. Brighton has abundance of boutiques, shops and well-lit cafes. The streets being narrow, it creates an intimate and cozy atmosphere for the pedestrians who walk around the lanes. The city is a famous destination for locals who reach there to relax on the beach, enjoy the sun tan and wander around the amusement rides.
Go to the Chatsworth House
This spectacular home, located in Derbyshire, was built in 1549 for the Duchess and Duke of Devonshire. Among the several splendid castles and houses all over the United Kingdom, the Chatsworth House is definitely the most astonishing one.
Be a guest at the Oxford University
There are multiple colleges within Oxford and each of them are equally worth praising. Though you may have to pay a few dollars to tour through the college campus but visiting the one that filmed Harry Potter will be a special experience, especially if you're a Harry Potter fan. Oxford is one of the world's oldest universities.
UK is expensive – Suggested budget ideas
There's no doubt about the fact that England is expensive. Even when you're on a shoestring budget, you'd still need around 50 GBP per day. With this amount, you could stay at hostel dorms, cook your meals on your own, use public transport, prefer buses over trains and reap benefit of the free sites of the nation.
However, on a luxury budget of around 318 GBP per day, you could stay at luxury hotels, shop around, have fancy meals, take private tours and not have to worry about train prices and do anything that you wish to do. So, if you're someone who wants a luxurious holiday, you can have that in the UK.
The most important piece of suggestion to offer to someone traveling to the UK is to get proper travel insurance. Travel insurance safeguards you against injury, illness, cancellations and theft and takes care in case things go wrong.
Author Bio:
Susan Noel is an experienced content writer. She is associated with many renowned travel blogs as a guest author where she shares her valuable travel tips with the audience.