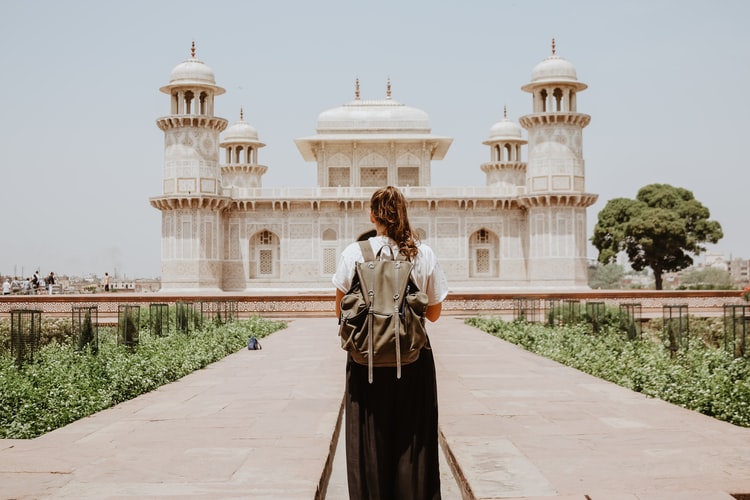 Being able to travel opens the door up to a whole new world. Whether it is a faraway destination or a car drive away, travel allows you to experience new and exciting things. There are new people to meet, sights to see, foods to try, cultures to experience, and so much more.
On the flip side, though, there are travel stories where travelers experience all kinds of difficulties on their journies. Whether it is losing luggage, not being prepared, having possessions taken, etc., there are things that you need to watch out for when you travel, especially if you are a new traveler. 
This article is going to highlight seven travel tips for new travelers. While this article isn't a guarantee that everything will go perfectly on your journeys, it will help you be better prepared with different travel tips and tricks that you can use. 
Do Your Research
The more you can research a specific destination before you go there, the more you will get out of it. You will be able to prioritize your time, learn from what other people enjoyed, and, ultimately, come up with a game plan. There are also some excellent travel tools that will be able to help you out as well. One of these tools that I really like is GPS My City. 
The way it works is, travel experts have partnered up to provide valuable insight into different cities. For example, The Travelbunny is one site that has done an excellent job of this and is allowing travelers a much more in-depth traveling experience. Having the right tools for your trip will make everything easier and more enjoyable. So make sure to do a little research, and find all of the travel tools that can best help you out. 
Pack Accordingly
Having the right clothes and travel accessories for a trip makes a big difference. It could be having the right outfits, the correct converter, or even something as small as a neck pillow. The more prepared you are with your packing, the more enjoyable and relaxing your trip will be. So before you head out on your trip, do a little bit of research and figure out what you will need for your trip. The more you can do this, the more you will be able to travel with confidence wherever you go.
Learn from the Experts
Whether it is saving money when traveling, what places you should go, or one of the other million things that go into traveling, learning from travel expert will definitely help. This is easy to do as well. With so many excellent travel blogs out there, all you need to do is find a couple of your favorites, and you are good to go. Or, you might even consider searching by the destination that you are planning to visit. If you can find a travel expert who has already been there and can tell you about it before you go, you will know where to go and how to spend your time. The more you learn before you go, the more you can best figure out what to do with your time. 
Take Advantage of Online Travel Sites
When it comes to finding flights, lodging, rental cars, etc., it is critical that know where to look. Being able to take advantage of the right travel sites is going to make a huge difference when it comes to ease of travel and savings. With the right travel resources, you will be able to book everything, have it all in one place for easy access, and know that you got the best deal. All of this will equal less stress for you and will allow you to sit back and enjoy your trip. 
Offseason Travel Deals
As a traveler, if you have some flexibility in your travel dates, you can really take advantage of some significant savings. Being able to schedule trips during the offseason will allow you to save and experience your destinations without overcrowding. If you are looking to travel for an extended period of time, there are also many ways that you can make money while you travel. This will allow you to supplement your expenses as you go and will enable you to see more places than you might've been able to before. 
Enjoy the Small Things
One of the best parts about traveling is all of the small moments along the way. It is amazing to see all of the different sites and so on, but if you take a minute, there are so many small things along the way to enjoy as well. Whether it is a unique shop, a lake view, a cultural experience, a delicious meal, or whatever, the more you can live in the moment when traveling, the more you will be able to enjoy all of these moments. So don't get so caught up in figuring out what you are going to see next, that you forget to enjoy what you are doing right then. 
Stay Safe
Depending on where you are traveling, this may be more or less of a factor, but it is always important to have travel safety on your mind. As you are traveling, make sure to protect your valuables and keep an eye on your surroundings. This doesn't mean that you need a bodyguard, but it does mean that you should be smart and conscious of what is going on around you. The last thing that you want to do is put yourself or your friends and family in danger.
7 Travel Tips for New Travelers Conclusion
Whether you are traveling solo, with a partner in crime, or a large group, these travel tips will help you get where you are going and will help you better enjoy your trip. Before you know it, you will have gone from being a new traveler to an expert sharing their travel wisdom with others. 
As a warning, though, once you get started, the travel bug is only going to get worse and worse. You will begin to see how much fun it is to experience different parts of the world, new cultures, foods, etc., and it will only fire you up to see more. But that is okay because there is plenty of amazing things to see out there!