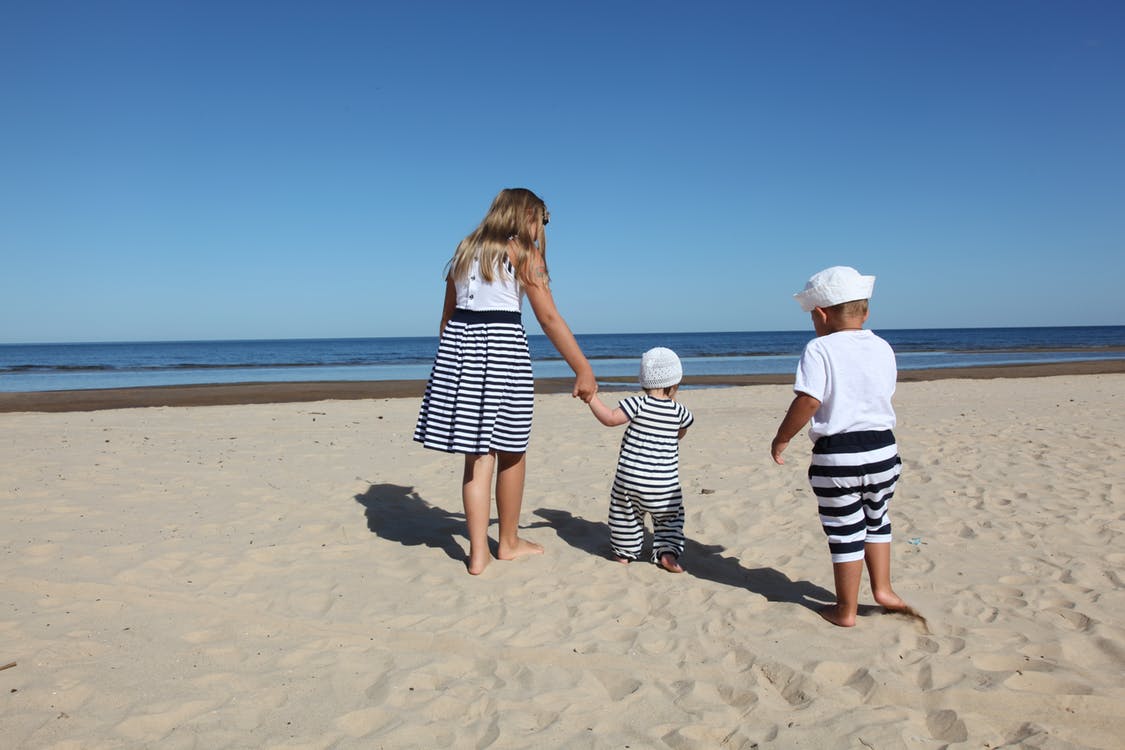 Are you in the process of selecting a family vacation destination? Are you finding it difficult to make a final decision? Are you looking for answers in hope that it will provide you and your family with a trip that you will remember for the rest of your life?
Before you can pack for your trip, you need to get a few important details in place. It all starts with choosing a destination.
Using Expedia will make your life a bit easier, as you can compare the best family vacations online, which gives you confidence in every step you take.
If you're on the fence and need a push in the right direction, there are a few questions you can answer. By addressing these, you'll find it much easier to select a family vacation destination that makes sense for every member of your traveling party.
What fits your budget?
It would be nice if you could afford any and every destination, but you know that this may not be the case.
For example, you may have your eyes set on the Kimpton Epic Hotel in Miami, just to find that it's a bit out of your price range.
Here's the good thing: with so many destinations to choose from, you should be able to find one that suits your budget. Once you have a number in mind, you can then begin your search.
What works in regards to timing?
While some families have the ability to take a vacation at pretty much any time of the year, this doesn't hold true for everyone.
Maybe you can only travel during the summer months. Or maybe you find that it's easiest to take a trip during the holiday season.
You need to know what will work for your family in regards to timing, as this will help you answer a variety of other questions. For instance, taking a trip during the off-peak season will save you money.
Where does your family want to go?
It goes without saying that you want to treat your family to a vacation they will always remember. For this reason, you need to answer this question a soon as possible.
If you've got an aspiring movie maker in the family, a trip to Iceland could be an inspiring trip for a young video editor.  Check out this blog from Square Ship to see why. On the other hand, a young artist may benefit from a trip to Italy's art museums.
Once you know where your family wants to go, you can then begin your search for the perfect destination. You may find that your family wants to hit a local beach. Or you may find that they would rather to skiing in the mountains.
It's not always easy to get to the bottom of this question, but once you do you're in better position to move forward with booking your trip.
What types of activities does your family like?
This goes along with the question above. Does your family like to swim in the ocean? Do they like to ski? Do they enjoy sightseeing?
Don't be shy about asking your family for feedback on what they want to do on their trip. This will go a long way in putting you in a better place as you research a variety of destinations.
Are you seeking a certain type of weather?
This doesn't matter to everyone, but some people consider it a "deal breaker."
Don't be surprised if you hear from your spouse that they only want to vacation in a warm weather destination. Or don't be surprised if your child tells you that they want to visit an area where they can play in the snow.
How will you find a hotel with the right amenities and enough space?
Regardless of where you're visiting, you should be able to find a handful of hotels that suit your needs.
You should begin your search with a list of amenities that you absolutely need. Along with this, make sure you can find a hotel room or suite with enough space for your entire family.
Will you fly or drive to your location?
This is a matter of preference, but time and location may have an impact on your answer.
If you're vacationing nearby, you may want to drive. This can save you time and money.
Conversely, if you're vacationing in a destination thousands of miles away, you'll want to think long and hard about booking airline tickets.
Final Thoughts
These are just a few of the many questions you should answer when selecting a family vacation destination. There are other things to think about along the way, but these questions (and your answers) will put you in position to make a confident decision.
What steps do you take when booking a family vacation? Is there anything you try to avoid along the way? Is there anything that has allowed you to make the right choice in the past? Share your thoughts in the comment section below.