The only thing that is nice about travelling is reaching its destination. Other than that, every other thing that comes before it is a nuisance. Whether it is the process of packing or sitting next to strangers or going through the TSA's security checks, where you are required to take everything off that is remotely metal related. But with a few simple hacks, travelling can become fun again. 123 write my essay prepared eleven such hacks that would make your travelling experience better than before.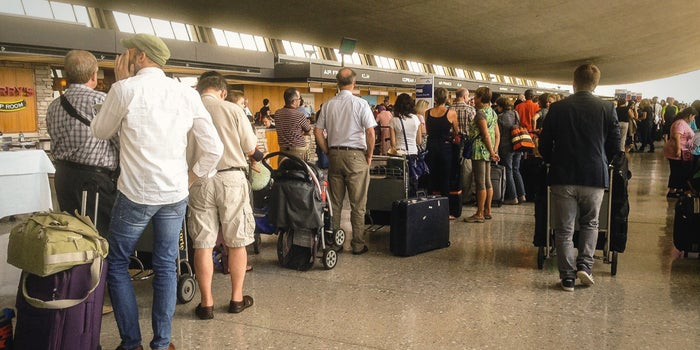 1. Clear your browser history before booking the tickets
The travel sites monitor the visit of their customers to their websites. They usually increase the price of the tickets if they realize that you are interested in the ticket or are planning on buying the ticket. Therefore, the best solution is to clear up your browser history, cache and even the cookies to cheat the system. Due to this, you will be saved from buying expensive tickets.
2. Book the window and aisle seats
Try to book the window and aisle seats if you are travelling with a family member or a friend. Due to this hack, you will be able to get the entire row if no one books the middle seat. But if someone does book the middle seat, you can always request them to exchange their seat with yours, so that you can sit with you, family member or friend.
3. Take a picture of the car
You must take a picture of your car before leaving your car in the long-stay car park. The reason behind this is to avoid any confusion about the location of your car after you come back from the holiday. You should also take a picture of something nearby your car as identification so that it is easier for you to find out your car when you come back from your travel.
4. Keep your essentials in carry-on luggage
You must keep your essentials in the carry-on luggage to avoid any kind of problem if your main suitcase goes missing. You should keep important things like spare underwear, toiletries, socks, a pair of jeans and a few T-shirts in the carry-on luggage.
5. Do not fold your clothes
Instead of folding your clothes and spending hours doing it, you should rather roll your clothes. This is easier as compared to folding the clothes, and it also takes less space.
6. Fill up your shoes
One of the biggest problems faced during the packing process is not having enough space. Therefore, putting your undergarments in the shoes can solve this problem. You can also put your socks in the shoes too.
7. Put a Fragile sticker on your suitcase
Another hack is to paste the fragile sticker on your suitcase. This would keep your suitcase safe, as the airline staff would handle your suitcase with care. They might also keep it on the top of the pile, and hopefully, it would be among the first ones to come out at the arrival belt.
8. Put a colourful tag on your suitcase
Sometimes another suitcase exactly like yours comes out on the arrivals belt. The best solution to avoid any confusion at that point is to put a colourful tag on your suitcase so that you can identify it when it comes on the arrival belt from far away.
9. Use your pill container for valuable items
Put your earring and other jewellery in the pill container. This would also make it easy to find your jewellery when you open your suitcase after a long flight. This would also avoid the jewellery to get mixed with the other clothing items in the suitcase.
10. Put your money in sun cream bottle
To keep your money safe from the thieves, either carry it with you or put them in an empty sun cream bottle. You can also keep some cash in your empty lip balm.
11. Put a smile on a homeless person's face
Do not irritate the shop keepers by paying for something in 1 cent coins, rather do a good deed and give the spare change to a homeless person.