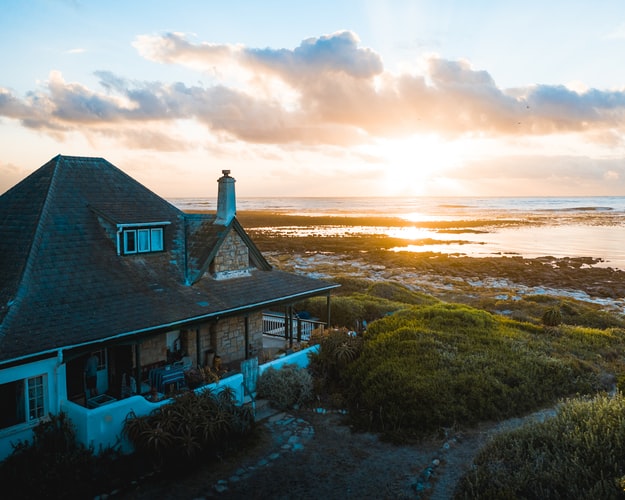 The sound of a vacation home renovation can be daunting for owners or property managers, but it doesn't have to be. 
Planning out your refurbishment, calculating the cost, setting aside the time in your booking calendar, and designating renovation responsibilities in your task management system will make the process a whole lot smoother.
Below are some more upgrade ideas that you can easily do yourself for your vacation home. 
Update Curb Appeal
Everything begins with an impression. It is important to make your vacationers feel at home the moment they pull up to your property. If you are planning a relaxing weekend getaway, your guests will not tolerate a dry lawn or inferior landscaping.
It's not as difficult as you might think to improve the curb appeal of your property. It doesn't take more than a day's work to declutter the entryway, remove weeds, replace dead plants, and paint the front door and trim.
Add Some Wallpaper
A wall can be made more beautiful by adding some touches, or stains can be hidden. It's easy to install reusable wallpaper, and there are so many options!
In case you are not interested in covering the whole wall with wallpaper, there are other options to consider. Stickers come in a variety of sizes and colors, and you can place wall art decals as well.
In addition to being able to place them anywhere you like, you can use them to cover a dirty patch. Wallpaper can also be placed on just one side of a room and not all over.
Install A Fire Pit
A fire pit may be a good addition to a BBQ grill or smoker. Fire pits are a great addition to your backyard, especially in the summertime when guests can gather around it while enjoying s'mores and wine.
Al Fresco Dining
During their stay, guests can enjoy a meal al fresco at an outdoor dining table with comfortable seating arrangements. For ease of cooking and bringing foods and dining ware outdoors, choose a spot near the kitchen. Assemble yourself kitchen cabinets if you don't have any storage outside. 
Outdoor Lighting
Make a warm and romantic evening in the backyard more romantic by adding a star-filled sky and decorations. The perfect outdoor lighting can be found hanging from a porch or in the branches of trees. Glass hurricane pendants or dimly lit Chinese lanterns will inspire you.
Window Drapes
During the summer, window curtains should be airy and light. Lightweight sheers or linen curtains will allow the sun to shine through. Additionally, you could install some shutters in your kitchen to block the harsh sunlight while your guests work in the kitchen.
Repaint
Painting your house in the summer is ideal, since there is less rain to contend with. Consider having your vacation home's old paint repainted in a cheerful color if it has faded and is peeling.
Smart Locks
Make your vacation rental more secure. Consider a smart lock that offers different unlock codes for each set of guests, or one that can be accessed by mobile phone.