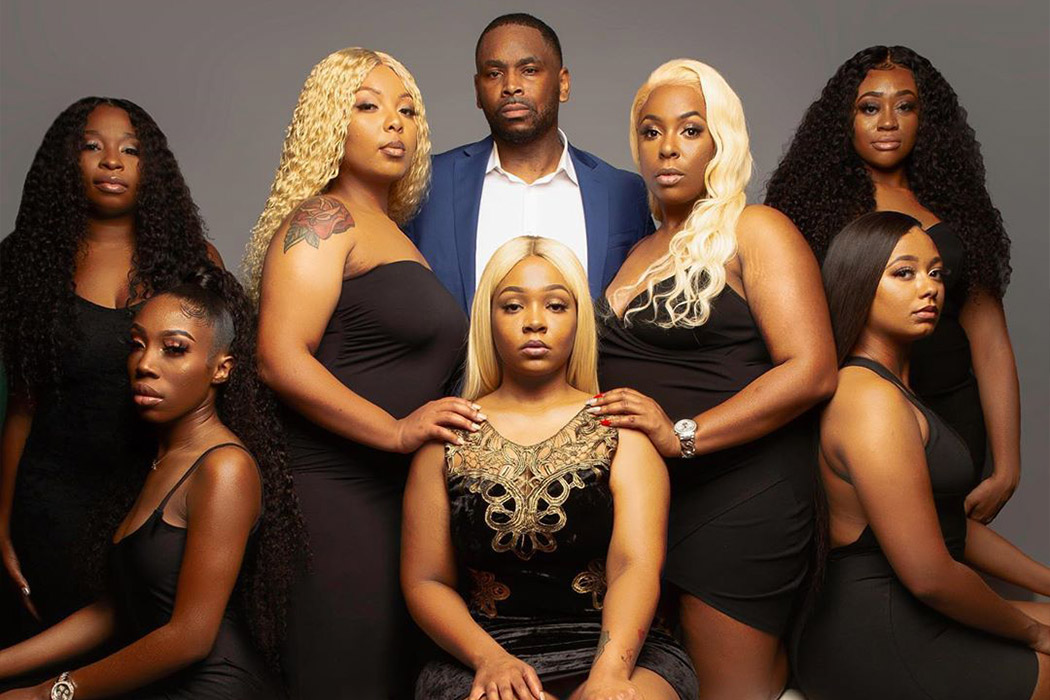 Wigs are a girl's best friend because not only can they switch up your entire look in a jiffy, but they can also fill in where you feel insecurities seeping in because of your hair. With human hair wigs, you can get a natural-looking hairstyle that looks like it's grown straight out of your own scalp while maintaining and keeping your hair heat-free and au natural. These human hair wigs in the market have undergone a massive transformation now, too, with icons like Amber Rose, the Kardashian Jenner clan, and badass queens like Beyoncé and Normani, making the look super popular and fashionable.
A wig is no longer just for utility! It is a fashion accessory, and when carried right, it can transform your entire personality. Human hair wigs are so versatile that they can be transformed into literally any hairstyle you want, including the hairstyles you may think are difficult to handle in the long term with your natural hair! These wigs make life easier as they require lesser maintenance and care, and stay styled and primped even after a day or two of continuous wear. There is a definite reason that human hair wigs are gaining such popularity in the market with women. It is because changing our hair is one of the major ways we deal with controlling our lives!
The number one hairstyle tried by women the world over, and then regretted, is bangs! When you give yourself bangs or have it professionally cut, there is a reason that it becomes unsustainable. Either you cut your bangs wrong, or they look different when styled. Human hair wigs with bangs are a simple solution to this issue!
The Best Face-Type for Bangs
Bangs can look great when done right. However, a human hair wig with bangs may be more suited to someone with a larger forehead. The square face shape also is suited to human hair wigs with bangs. Bangs are most suited to haircuts that are textured and are medium or short in length. Loose curls look great with styled bangs, but that is not to say that straight hair does not complement the style. Therefore, there is no one face shape that can be pinpointed to be the most suited to the style, but it is the way the style is carried and complemented.
Human Hair Wigs with Bangs
There are two types of wigs you can purchase if you want bangs – either you can purchase a human hair wig with bangs already cut, or you can purchase one without bangs, and cut them yourself. A third option does exist, though, in the form of hair topper bangs, but this is difficult to match with your hair type and may fail as a look.
Here are some kinds of human hair wigs with bangs you must try:
Blonde Human Hair Wig, Bob with Bangs
When purchasing this human hair wig with bangs, remember to look for a product that is 100% human hair. This will make sure the wig is long-lasting and durable. Human hair wigs with bangs are the best for styling repeatedly and usually are accompanied by wig caps that can expand up to 21-23 inches and some bobby pins. The most commonly found blond human hair wigs are shoulder length and have bangs that can easily be side-swept rather than kept on your eyes.
Straight Human Hair Wig, Bangs included
Silky straight Brazilian human hair wigs can be used for obtaining straight human hair wigs with bangs. This is because the Brazilian hair type is smooth, tangle-free, and rarely comes blended. It has 150% hair density and can be processed and colored as pleased. Though these bangs are easily the most alluring, this wig, with its back combs and adjustable caps, weighs about 300mg on an average.
The hair on this wig is strong and beautiful and can be styled using heating products with adequate precautions.
Brazilian Body Wave – Human Hair Wig with Bangs
You can easily find Brazilian body wave human hair wigs with bangs already cut in glueless options as well as regular options. It is available in longer lengths and consists of a lace for your head and is one of the easiest to style. This hair can be trimmed and processed, as well as styled every day with long term use. It is durable and has fluffy bangs cut already so that your look is enviable!
Curly and Wavy Human Hair Wig – Short with Bangs
Nothing spells cute and sexy like a short bob with bangs. Pick up a human hair wig with bangs that come in a shorter cut, and watch your face look more and more youthful. These human hair wigs come with 150% hair density as well and can be purchased with kinky or soft textures as preferred. The wig comes with a cap, as well as a no shedding promise, which means that you can easily bleach and process this hair to suit your needs. These wigs are long enough to be able to go up in an updo as well.
Pixie Human Hair Wig with Bangs
A straight cut pixie human hair wig with bangs is another set of unprocessed hair that can give you the look of a sharp young lady without the loss of length in your natural hair. This cut is classy and comes in several colors.
Brazilian Silky Human Hair Wig with Bangs
Brazilian human hair wigs with bangs are available in smooth textures and are at 130% hair density approximately. These wigs are usually long as well and weigh about 170-300 grams. These bangs can also either be side-swept or can be kept sitting atop your eyelids.
Where to find them:
If you are interested in purchasing these human hair wigs with bangs, you can easily look it up on the internet. A human hair wig with bangs seem like a daunting task, but with the deals available at Cynosure, you can do this well within a budget, while still using high-quality products!