Are you a fellow traveler, a wanderer, a lover of new places and an explorer of the world? If you are, then you must know that a traveler's worst enemy is its luggage. Regardless of how often we travel or how skilled we become at packing, it's always a tedious process. It involves stress and anxiety until finally, it ends in just giving up. However, there are some ways to make your life easier permanently and it involves some gadgets that are quite useful, but people either don't know about them or don't remember them on time.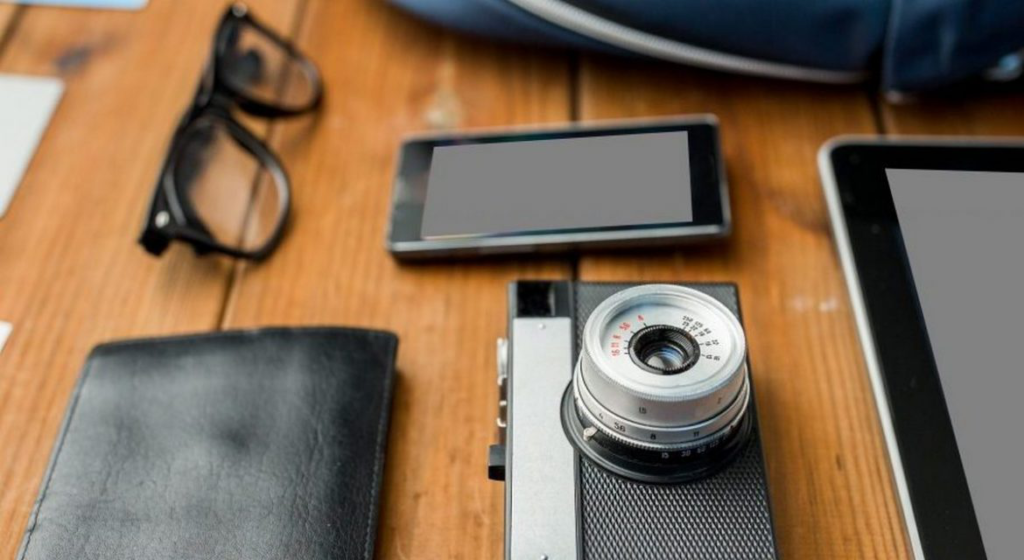 Collapsible water bottle
Regardless of the purpose of your trip or the season, a traveler ought to have a bottle of water with them at all times. Unfortunately, these bottles are bulky and they take up too much space. However, collapsible water bottles can be compressed to take up as little space as possible which is guaranteed to make your travelling life much easier.
Travel-sized clothing iron
If you're going away on business, an iron is essential. You have to iron all those shirts, pants and other formal clothes. However, irons are huge and they take up too much space in your suitcase, but thanks to the invention travel-sized irons, you can finally relax. They're extremely practical and you can easily get them in all sorts of tech shops.
Universal adaptor
One thing we often forget is the fact that not all countries have the same power outlets and voltage. This can be quite inconvenient, especially if you travel to a small town or any area that is not a tourist hotspot. This is why you need to get a Go Travel worldwide adaptor set and be ready for any destination you go to.
Pocket washing machine
If you are backpacking, going on a safari or just traveling light and cannot handle carrying around a lot of clothes, then a wash bag is just what you need. It consists of a flexible washboard that you can lay anywhere, you just need a few liters of water and some detergent and your laundry will be done in minutes. You'll love it so much that you'll start taking it with you on every trip because of its sheer ease of use.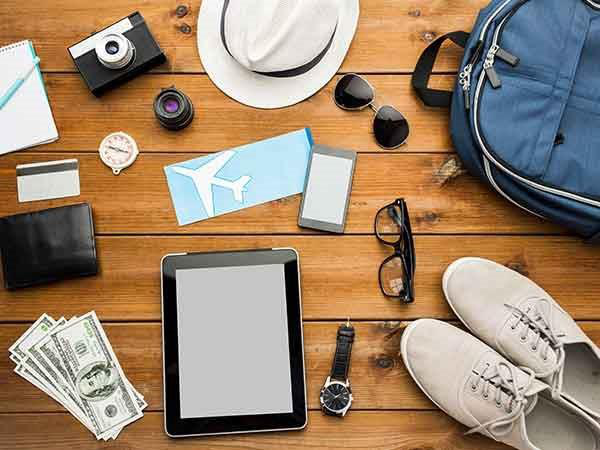 Sandless beach mat
Having a beach vacation can be stressful due to an excessive amount of sand that gets into your clothes and bags, ruining the whole experience. So, if you're visiting a destination with sandy beaches, you might want to consider getting a sandless beach mat. It was initially intended for military use, but it has spread to become a vacation's best friend. Now you can finally enjoy the sun and your beach reading stress-free.
Video recording sunglasses
It's always useful to bring an all-in-one functionality device, which means that recording sunglasses are your next favorite gadget. Don't you just hate it when you have to stop simply enjoying the view because you have to snap a photo or record a video?. It can really ruin the whole experience. This is why from now on you can just take your smart shades and let them do the work for you. Don't worry, they come in HD, as well!
Thanks to a bunch of smart people, we have all these cool gadgets. You may not be thrilled with all these suggestions, but you can certainly find something fun and useful for your future travels. The only thing left for you to do now is to plan your next trip and enjoy it to the fullest.