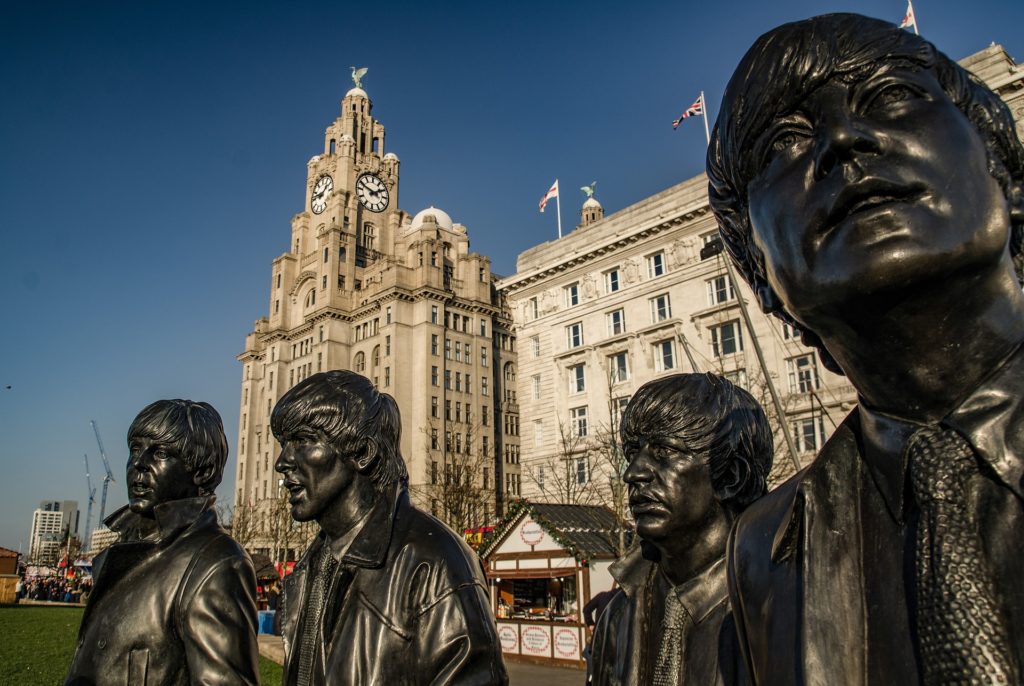 Source: Atanas Paskalev on Pixabay
The UK is easily one of the best places for travellers to explore – what with numerous amazing towns and cities to visit, deep and rich history to experience and a number of fantastic areas of natural beauty just waiting to be explored. If you haven't been to the UK before though, you might be wondering which cities aside from London you should add to your must-see list. Liverpool is one such city that many travellers miss out on, but you really shouldn't, especially if you're a Beatles fan! Here is a short guide to Liverpool and how you can really make the city your own and truly experience the #VIPLiverpool lifestyle with all the top spots to see and experience around the city such as the top Liverpool ONE restaurants you need to check out when you're stopping for a bite amid hours of sightseeing. 
The Beatles Story
Of course, what's Liverpool without exploring the city's most famous four – the Beatles. Hailing from Liverpool, the Beatles went onto worldwide success and fame and to this day are one of the most well known bands in history. The Beatles Story is an exciting and interactive exhibit located at Albert Dock that is touted as the place to see in Liverpool for any tourist – regardless of whether they like the Beatles or not. The whole exhibit goes from their inception, their career and fame and then also follows the lives and careers following the breakup of the band. A definite gem of Liverpool, and one that you shouldn't miss. Bring your phone for some awesome photo opportunities in and around the exhibit. 
Liverpool ONE Shopping District
With over 150 shops and restaurants, Liverpool ONE is the top shopping area in the city. Located right in the heart of Liverpool, Liverpool ONE is a modern collection of all the best high street offerings from John Lewis to Claire's and more. There are also numerous bespoke shops as well that you won't find elsewhere. Liverpool ONE is more than just shopping and eating though – there are festivals and events that take place year round as well as touring exhibitions and even some museums on site. The Liverpool ONE restaurants are plentiful and provide excellent options for shoppers and  visitors that are looking for anything from a quick bite and coffee all the way up to posh meals with friends. You definitely won't want to miss this shopping and dining experience.
Shiverpool and Other Tours
Liverpool is home to numerous tours that visitors can enjoy, allowing them to get up close and personal with some of the city's best bits. Shiverpool takes visitors on a choice of three different tours, all in the city centre that feature the cathedrals, Albert Dock or the Auld City. Bookings in advance are recommended. Definitely a great way to explore some of the hidden back alley gems of the city, so be sure to bring your camera! Other tours that exist in the city include the Fab Four Beatles tour – a step back in time while you visit the childhood homes of John, Paul, Ringo and George. If you're into the television show Peaky Blinders, you can also hop on a tour of the filming locations for a behind the scenes look at this historical TV drama.
So whether it's your first or fiftieth time to the UK, be sure to add Liverpool to your list of places to check out on your next vacation to the British Isles. With so many unique things to see and do, as well as a hidden gem seemingly around every corner, you honestly won't regret it. With so many things to see and do in Liverpool alone, you will wonder why you didn't check out this northern gem before. So come to Liverpool – you honestly won't regret it.