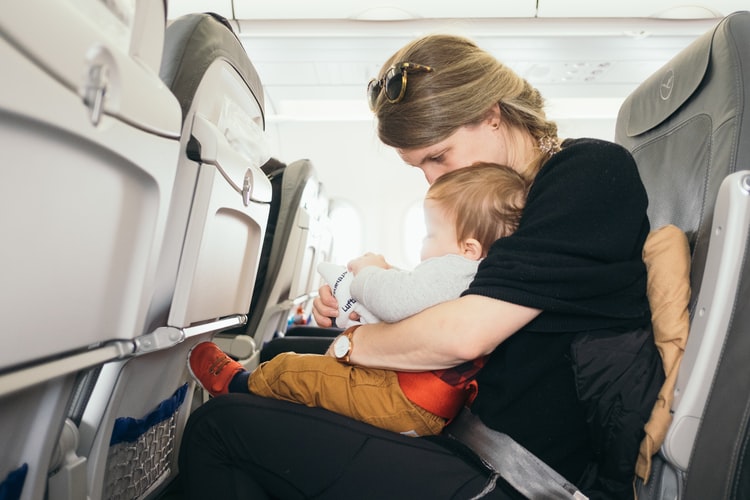 From the most comfortable baby sleepsuits for flying to the cutest outfit for travel, learn more about the best outfits for a baby during a long flight.
Preparing for a long flight is stressful, especially when you have a baby in the mix. Since flying together with your baby is different from flying alone, there are some additional preparations that you must do before the flight. The primary preparation is to find more about the airline's rules and guidelines for babies on board. You should also ensure that you have packed enough foods and drinks for the baby since the airline will not provide them. The other important factor to consider when taking a long flight with your baby is the type of clothing. Decisions like the number of baby sleepsuits to carry depend on the flight's duration. Below are some tips on how to dress your baby for a long flight.
Dress the baby in something practical and comfy
While it might look like stating the obvious, your baby's clothes should always be comfortable, especially when they wear them for long. It may good for your baby to look cute when on travel, but that can wait until you arrive at your destination. A good example of comfortable baby clothing is a baby sleepsuit. This outfit will also allow easy and quick diaper changes as it is a one-piece outfit.
Don't forget the socks
Your baby should be wearing socks to keep their feet warm when the plane gets chilly. Any socks type can do as long as the baby is comfortable in them.
Baby hats are essential
You also need to carry some hats for the same reasons for having some socks: the plane may get a little chilly, and the hat will help keep the baby warm. You can look for a hat with cute designs and a perfect fit for your baby.
Carry a sweater too
Have a warm long-sleeved sweater close as you may be required to add another layer of clothing when it gets too cold. The sweater should also be soft and a perfect size to avoid compromising the baby's comfort.
Choose dark colours for the clothes
Dark coloured clothes are a perfect choice for your baby's outfit during a long flight, thanks to their ability to conceal stains. Unlike brightly coloured clothes, you will not be required to change the baby's clothes every time they stain their clothes with food.
Remember to carry a change of clothes for you and your baby
It is advisable to carry some extra clothes for you and the baby due to the possibility of spills and other accidents. The change clothes for the baby can be a complete set, but you can only carry an extra t-shirt as the mess is more likely to happen on your upper clothes. However, you can reduce the risk of a food mess on your baby's clothes if you use a bib when feeding the baby.
Conclusion
Taking a long flight together with your baby can be challenging, but proper preparations can eliminate some of the risks. The above tips will help you choose the best clothes for your baby if you take a long flight.