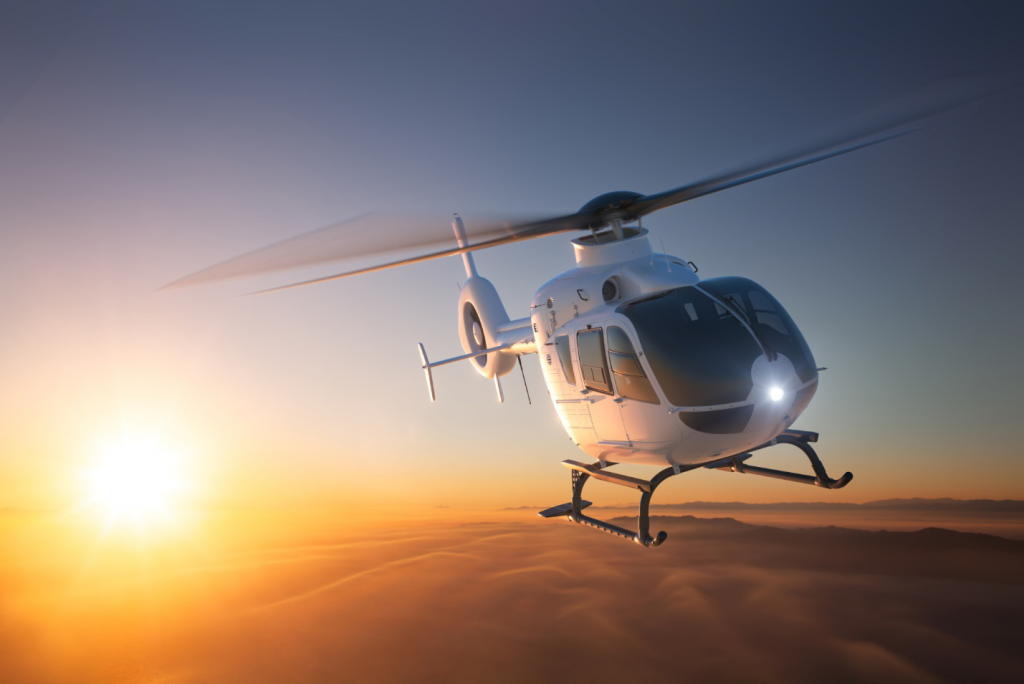 If you want to really explore a new city, the best way to do so is from the sky. And no, airplanes don't count. Helicopter tours provide you with the best views of any city, island, or mountain range.
You'll be blown away by how big the area actually is. And you'll find a deeper appreciation of the area you are exploring, as you've seen it from an angle that most people never will.
If you've never been on a helicopter tour before, know that they are incredibly fun. But there are a few other things you should know beforehand.
Wondering what to expect on your first helicopter tour? Want to know what factors are most important when choosing a helicopter tour? Keep reading for answers to all your helicopter-related questions.
Are Helicopter Tours Safe?
Riding in a helicopter is completely safe. Pilots that operate tours fly each and every day. And they have to go through immense amounts of training before they can legally operate a helicopter on their own.
Helicopter tour safety has a very good track record. However, do not be alarmed when you have to learn some helicopter safety basics.
Whenever you show up for a tour, one of the first things that will happen is a safety briefing. Your pilot will cover information such as how to safely enter and exit the helicopter, how to properly use the seating in helicopters, along with restraints, and much more.
They will cover what to do in the event of an emergency, though it's highly unlikely. For a safe and enjoyable ride, all you need to do is listen to your pilot.
What to Expect
So what can you expect from a helicopter tour, aside from a safety briefing? Here's what will take place.
Check-In
You'll want to arrive early for your helicopter tour, to ensure everything is in order before hopping aboard. Your pilot will need to verify each passenger's identity, so make sure you bring your ID.
Weigh In
An important consideration when operating a helicopter is the combined weight of all passengers. Helicopters can only hold so much weight. As a result, passenger capacity is limited, and each person will need to be weighed.
Most tour operators will have an individual weight limit for passengers, so be sure to check this before booking a tour.
In order to save as much weight as possible, bags, purses, and other non-necessary gear and accessories will need to be left on the ground when taking a tour. All you can really bring are the clothes on your back and a camera.
Seating Arrangement 
Based on each person's weight, a specific seating arrangement may be assigned. This ensures weight is evenly distributed across the aircraft so that it can operate in the safest, most efficient way.
Final Weather Check
Weather, especially along the coast or near the mountains, can change rapidly. You don't want to be in a helicopter when a storm rolls through. So your pilot will verify that the weather conditions are safe for takeoff.
Wear a Headset
Each passenger needs to wear a headset during the entire ride. It helps to block the sound of the helicopter, which is very loud and can cause ear damage.
But it also allows you to communicate with other passengers and the pilot.
Enjoy the Ride
And of course, you're going to have an enjoyable ride. Tour operators are excellent pilots, so expect a smooth ride. It won't be like an action movie.
Due to the relaxed nature of the ride, it's unlikely you'll get motion sickness. But it's always a possibility. Be sure to communicate how you feel with the pilot.
While riding, make sure to take photographs to remember your trip. But also remember to look out the windows with your own two eyes and be present during the tour. Many passengers are so concerned with pictures that they spend the entire tour looking through a camera lens.
Planning Your First Helicopter
Does a helicopter tour sound like the perfect way to experience a new place? Here's how to plan your first tour.
Location
You can find helicopter tours everywhere. You can find helicopter tours in cities, helicopter tours near mountains, and even on islands in Hawaii or South Florida.
So no matter where you are going on your next vacation, you'll likely be able to find a helicopter tour nearby. Those looking for a tour in the Florida Keys, to see strings of islands from above, can visit this website to learn more about a tropical tour.
Don't want to wait until you are traveling to go on a tour? There's a good chance that there is a helicopter tour operator in the nearest big city. Perform some basic research online to find your nearest tour operator to get started right away.
Cost
Helicopter tours can be an affordable experience, and they can also be quite expensive. Where you plan to fly will determine your helicopter tour budget.
Popular vacation destinations are likely going to cost more than your local city. Longer tours will cost more, but shorter tours, such as half an hour, are often available for those on a tight budget.
Duration
You can find tours of many different lengths. Most tours last around 45 minutes, giving you enough time to really soak in the scenery.
However, if you want an in-depth tour, and really want to focus on photography or learning the landscape, choosing a longer tour will be a better option.
Or, if you are short on time or money, you can often find short tours ranging from 20 to 40 minutes.
Board a Helicopter at Least Once
Helicopter tours are one of the best things you can do to truly experience a location. Whether you are in Hawaii or Florida on vacation, or you are passing through a big city like Los Angeles or Chicago, they offer a breathtaking experience that you won't soon forget.
Everyone should take one of these tours at least once in their life. Though you may find that one tour will make you want to take many more in the future.
Looking for other informative articles like this? You can browse more on our blog today.