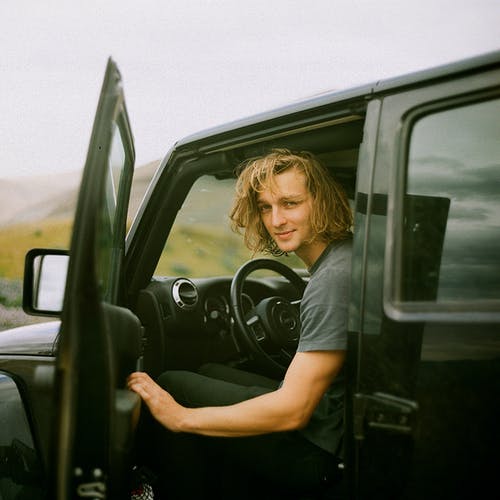 Road trips are still in. In fact, the coronavirus pandemic has even increased the number of trips made by car for traveling purposes. The few people who kept traveling during the crisis, often enough opted for car rentals even if it's not their usual approach. While traveling by car gives you more freedom of choice and autonomy, it pays to plan and work on the tiny details.
In the following paragraphs, we'll list the top three recommendations for your next road trip. Follow this advice to make the most of your time on and in-between roads. Vroom-vroom!
#1: Keep Plans Flexible
Road trips work the best if you keep things relatively flexible. Delays, road construction, and other unexpected events are bound to happen. When you have a neck-breaking tempo and non-refundable bookings, things are going to be extra stressful when everything doesn't go according to the plan. Plus, having that flexibility allows you to stay at a place you love for longer.
Overscheduling is one of the biggest regrets of people going on their first road trip. It's a smart idea to let life happen. You can book accommodation, of course, just make sure to focus on refundable bookings. Even if things change on the go, you can quickly cancel the booking and find a new one that better fits the current needs.
#2: Research Your Destination's Regulations
Does your road trip involve visiting a new country? Always study the local rules and regulations so that you won't get in trouble while on the road. Trying your luck should be reserved for a sports betting bar or online casino, not unfamiliar roads.
Speed limits, unique road signs, and local laws are all notable aspects that you should think about. Pay special attention when you are taking a road trip in a country with opposite traffic arrangement from what you're used to.
International Driver's Permit (IDP) is a must. Since there are two major types of international driving permit recognition systems (Geneva Convention and Vienna Convention), ensure that your permit is valid in the particular destination. Research the highway toll booths as well. Otherwise, you may get a bad surprise concerning the local fees.
#3: Have the Vehicle in Top Shape
Moving parts wear off – that's vital to remember before heading out on your big road trip. Your car has multiple components that have to be up to the task. Try scheduling your vehicle's maintenance prior to the trip. Then you can be sure the engine has fresh oil and the main expendable parts have been properly replaced.
If you are renting your car, it's obvious that you won't do the repairs and maintenance by yourself. But you can increase the odds of a successful trip mechanics-wise by opting for a reputable rental company. Also, you can politely let them know that you prefer a newer model. Another way to minimize risks is getting the best insurance plan that has a full waiver for any expenses on your side.