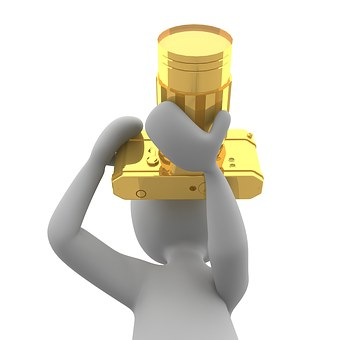 Just itching to get out and see the world, experience things you never have before, visit places you'll likely never see again and learn new (and sometimes unusual) things about other cultures? Then now maybe the perfect time you became a tourist again.
But beyond being a mere form of entertainment, what else does "the tourist experience" offer? Why do 10 million people visit the Great Wall of China each year, why do 4 million people tour the Statue of Liberty annually, and why do half a million people trek their way through Redwood National Park?
The answers are as diverse as the places visited and the people spending their time, money, and energy on. But here are 5 key benefits of being a tourist that keep the travel industry alive and well year after year:
1. A Change of Pace and Scenery
Too many of us get ourselves into a rut. We go through much the same motions, day after day, week after week, all year long. Consider that no matter where you go as a tourist, someone is living there as "a local." They may see every day what you've traveled hundreds of thousands of miles to see.
Breaking up the monotony of life, having a unique experience you've never had before, and finding plenty of memorable and photo-worthy moments, is part of what it's all about.
2. Today, It's Convenient and Affordable
Tourism is more "doable" to the average American today than it ever has been in the past. Anyone can quickly buy tour tickets at GoNYTours.com, for example, and be set up for a very affordable but very exciting and thorough New York City double decker bus tour.
In fact, you can plan and pay for nearly your entire trip (minus, perhaps, some restaurant and souvenir shop stops) from the comfort of your own computer chair. Additionally, if you can't quite afford an international trip at the moment or are just a bit leery about leaving "the good ol' USA," there are endless worthwhile tourist opportunities right here at home.
3. Free From Usual Responsibilities
As a tourist, you are freer than at almost any other time during your life. While a certain over-your-shoulder or via-smartphone management of home matters is necessary, the fact is, you are largely freed up from your usual responsibilities. That alone can make tourism exhilarating. It also means you have more time to "take in all in," contemplate the "meaning of life," and mull over past treasured memories even as you are making new ones.
4. Family Time
Family vacation is a veritable American icon, a tradition so deeply ingrained in the national psyche that to remove it would be like ripping out our very heart and soul. OK, perhaps, there may be a bit of exaggeration there, but you catch my meaning. Time together with your same loved family but in a totally new environment is the ideal chance for family bonding time that leaves a lasting, positive impression.
5. Romantic Getaways
Finally, we mention one other prime reason for becoming a tourist: romance. There is no denying that tourism itself is "romantic" in a way, and thus, it's no surprise that romantic partners love to spend time with the one they love as tourists exploring the sights, culture, cuisine, and historical landmarks of places they've never been before.
If honeymoon and anniversary getaways are any clue, it's obvious that being a tourist is 100% compatible with being in love.