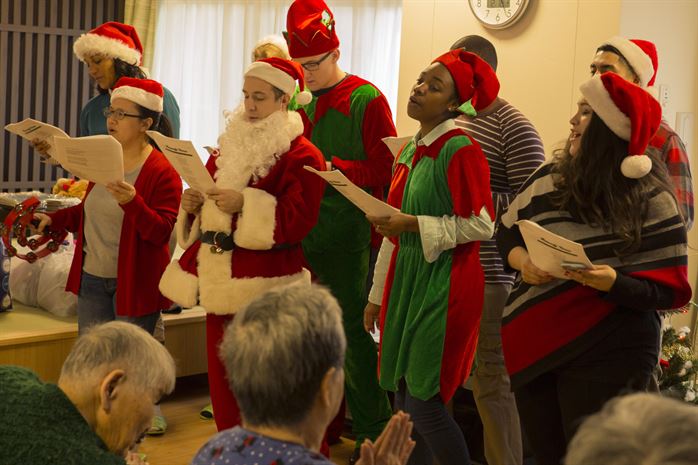 'Tis the season to be jolly… and that means Christmas tunes for all! There's no easier way to get in the festive spirit than cranking up the stereo and indulging in some yuletide classics. Just a brief listen of a song like Mariah Carey's "All I Want for Christmas is You" evokes images of children frantically opening presents and eating succulent turkey dinners. There's no shortage of musical options to get you in the mood either.
And that really is the beauty of Crimbo songs – there are just so many memorable hits. From the crooning perfection of Bing Crosby's "White Christmas", to The Pogues toe tappingly good "Fairytale of New York"; stick on a Christmas album and you're bound to cheer up any lingering Ebenezers.
Our favourite festive songs do have a caveat however. And this caveat becomes more apparent during the run up to Christmas. Around this time, it's fair to say that various radio stations and streaming services really leverage the seasonal angle. And understandably so, Santa is coming to town after all.
But… you may be secretly glad once the festivities are over that you won't have to hear "Do They Know It's Christmas?" for at least another year. It's a great song for sure – but once you have heard it a gazillion times… you may want to use one of your Christmas baubles as makeshift ear plugs.
True, you could hide away in a grinch-y sort of way,  – or you could show how much of a Christmas song genius you are with this quiz from the guys over at BGO. We have teased a lyric from a famous Christmas tune… and it's your job to guess the song. Good luck!