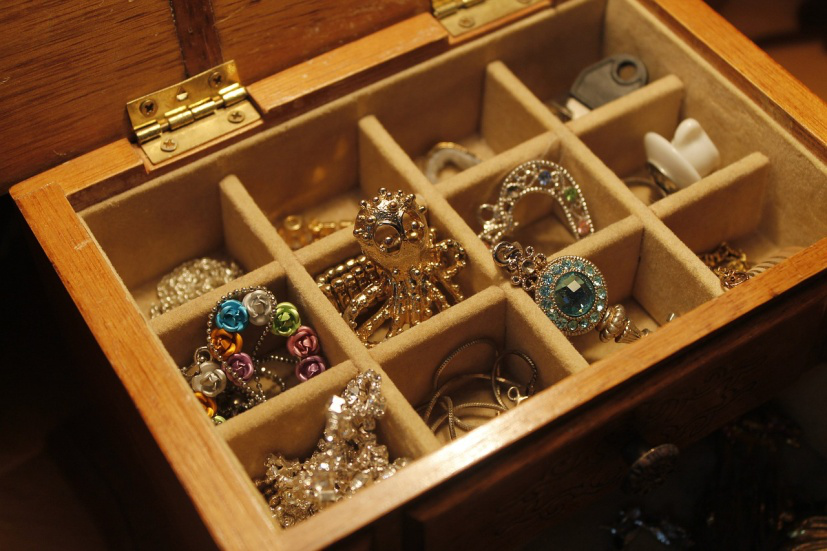 There are many philosophies which deemphasize materialism, and minimalism is having a moment today, with neatness guru Marie Kondo currently leading a movement striving to eliminate things from your life unless they spark joy. Our relationship to the physical things in our lives is complex — everybody should choose for themselves what approach makes them happy.
But if you're looking to pare down your belongings, there are productive ways to do it which will net you money and hopefully also find a nice second home for your old things.
1. Visit a Gold Buyer
Some people have luxury items that they don't actually use. Maybe it was an old piece of jewellery from an ex girlfriend or boyfriend, or perhaps it's an inherited watch from an old relative. Whatever the item, there are expert gold buyers at Pinto Cash for Gold who don't only buy precious metals, but other luxuries like watches, designer hand bags, and more.
Make sure that the gold buyer you visit is discreet, safe, and offers fair prices. They should make it a point to be transparent about the current rates of gold, if that's what you're there to sell.
2. Sell it Online
When selling things in your home that aren't luxury items, there's an online market composed of people around the world. There's always someone who wants what you have!
Post it to one of the popular websites near you where people buy and sell things online, and take care to be upfront about any imperfections or blemishes in what you're selling. It's OK to sell something that isn't in mint condition, so long as you describe it accurately.
You don't want to misrepresent it in your online ad. If you do, the person will arrive at your house ready to make the purchase, only to leave empty-handed and upset — this doesn't help anybody.
3. Give it Away
This approach doesn't net you any money, but it feels good to give away things you no longer need to someone who could really use it. Helping someone out is a satisfying feeling.
If you use social media, you can create a post advertising what you're giving so that the person who needs it sees it and contacts you. This is a good way to help somebody out, and give your old possession a great second life.
Alternatively, if what you're giving is useful to a shelter or to a Salvation Army, you can simply donate it. Just make sure that it's in good condition, as you never want to donate things like clothing only because it's too tattered for you to wear. Make sure whatever you donate is clean and in good shape. Helping a friend is a great thing, but so is helping a stranger in need.
Everyone has their own ideas about how they relate to their physical possessions, and there isn't only one answer. But if you're looking to pare down on inessential items you own, these three approaches will help you out.