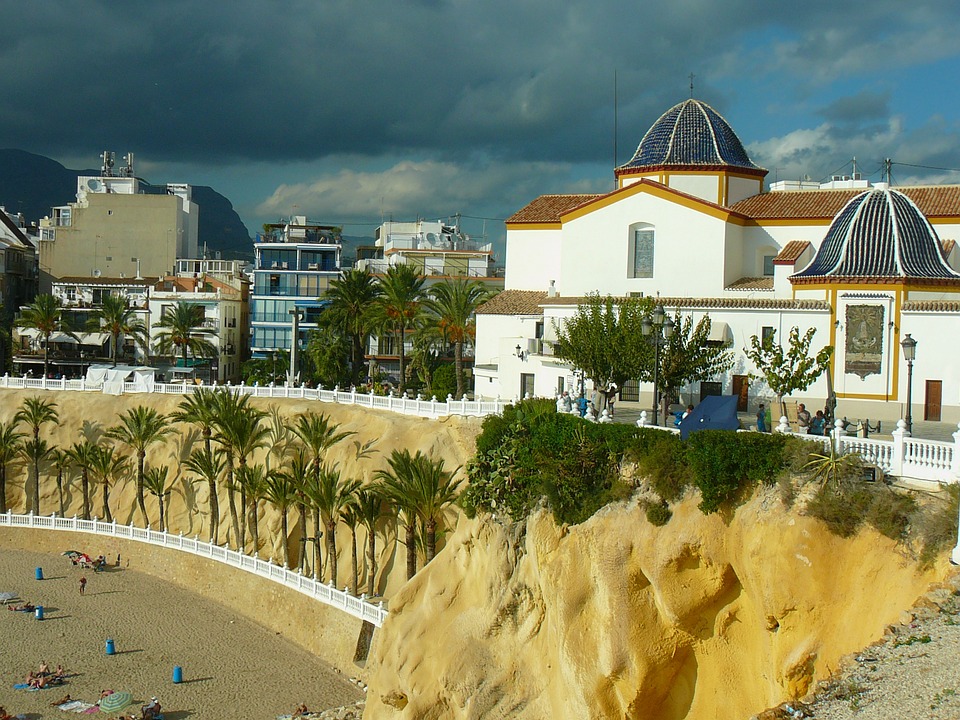 Working with a reputable real estate agent whether you're buying or selling a property on the Costa Blanca will simplify things for you. However, getting a good agent to work with can be challenging. Experts advise that you interview several agents before settling on who you want to work with. But, keep in mind that good agents may be selective about their clients as well. Even as you interview them, they will be interviewing you too. In fact, you are advised to be wary of agents who don't ask questions.
So, because first interviews are an essential step for all parties involved, having an idea of how you should conduct the first meeting will help get you off to a good start. Note that while you can do face to face interviews in an agent's office, if you are currently not on the Costa Blanca, you can also conduct a meeting over the phone.
There are key questions that both buyers and sellers should ask a real estate agent. These questions will help you determine whether an agent is reputable or not. Here are ten important questions which you should ask your prospective agent.
How Long Have You Been in the Industry?
Well, people say that there's nothing wrong with hiring a new agent as they can still fix similar issues as those who've been in the industry for a longer time. While a new agent can still be good, don't forget to assess their level of training and whether they have the necessary experience. Newer agents often don't have much work, so they should be happy to answer your questions and concentrate on you fully.
Having said that, it's wise to note that no school teaches agents how to handle everyday problems that may arise while buying and selling property. They learn this on the job. An agent who has completed more jobs is more experienced. He may have attended seminars or taken courses to better themselves, but nothing is as valuable as hands on experience.
What's Your Price Range?
Keep in mind that real estate agent's fees are nearly always negotiable so don't ask about that. Usually, agents charge between 1-6% of the transaction for both buyers and sellers. But listing agents may charge 3.5% and another 3.5% for themselves and the buyer's agent, respectively. Note that top agents are often expensive.
What Makes You Stand Out?
An agent shouldn't be hesitant to answer this question. They should be able to tell you why they are a perfect fit for the job. While everyone has their values, many consumers want honest, assertive, trustworthy and skilled agents. They may tell you that they're excellent communicators, or that you can always reach them via phone or that they're friendly, etc. It all boils down to what characteristics and qualifications you're looking for.
Do You Have Any References?
References might not be needed for agents who have many reviews online. In such cases, they may feel affronted if you ask that. However, a new agent most likely doesn't have many reviews. But they should have references from previous employers. It's particularly essential that you ensure the references provided aren't from anyone personally related to the agent.
Do You Offer a Guarantee?
Agents should allow the cancelling of a listing or a buying agreement should the buyer be unpleased. Knowing a company's policy will help you decide whether the agent is worth your money. Again, ask whether anyone has cancelled an agreement before.
What's Your Sales Price to List Price Ratio?
Agents have different ratios depending on the market. However, a sales price should be lower than the list price for buyers to get a favourable deal. Real estate agents should, therefore, be able to negotiate for this. It's wise that you evaluate their record of negotiating sales prices.
Often Costa Blanca listing agents have ratios close to 100%. The buyer's ratio, on the other hand, should be below 99%. Also, note that at times market value doesn't have control over the asking price. In this case, ratios will not be useful.
It's again wise that you ask where the homes in an agent's record were located. This helps determine if they are familiar with the neighbourhood of your interest or location of your property.
When Can I Review Documents?
Good agents always avail forms to clients before the actual signing time. If they can give you these documents upfront, you'll have time to review them before signing. Buyers should also ensure that they see buyer's agreement copies. And they should be exclusive. Also, ask for copies of buyer or agency disclosures or purchase agreements. Sellers should also ensure that they see agent disclosure, listing and seller disclosure copies.
What's Your Marketing Strategy as Per My Needs?
Buyers should know how a Costa Blanca agent will search for a new home on their behalf as well as how many homes they'll possibly check out before finding a suitable one. Find out whether you'll be competing with other buyers and how an agent handles multiple offers.
If you're a seller, it's wise to know how the agent plans on marketing your home. Determine how they'll advertise your property, which photography they offer, whether they are online or physical and what steps they'll follow to prepare your property for sale. Again, individuals should also find out whether there's anything about their property that could make buyers lose interest.
How Will You Link Me with Other Professionals?
Good agents show their clients a list of vendors such as utility companies, insurance companies, mortgage brokers, etc. It's optimal that they explain who they work with and why they choose those particular individuals. If you see the term "affiliated" anywhere, ask for an explanation. It could be that a particular company compensates the agent, which means you could be paying premium service.
Is There Anything Else I Should Know?
Be very watchful of how the realtor answers this question. In most cases, there's usually something else you haven't asked but you should know.  An agent should take time before answering this question. Also, ensure that you are comfortable and secure about their knowledge, skills, and experience. Realtors should know how to listen, counsel, and ask the right questions.