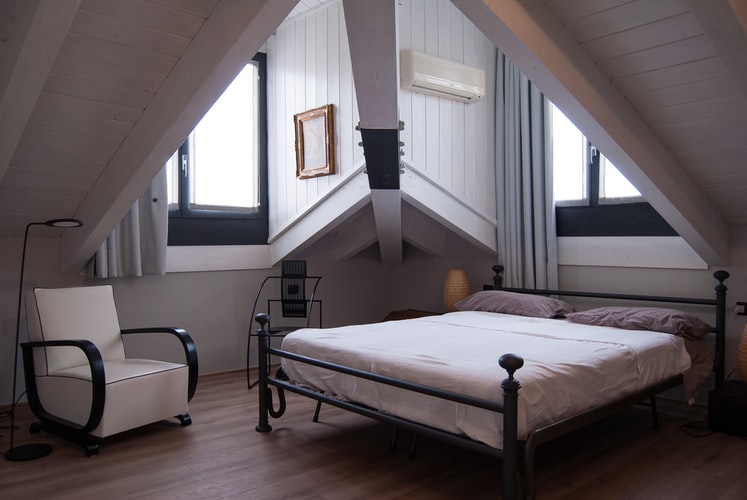 We all know how important sleep is. Miss a night and you can be a bit tired and narky. Miss more than that and you could be running into some health problems. You need a great mattress for a good sleep.
Typically mattresses are one of those items we like to try before we buy. We like to get a feel for it. Is it soft or firm? Bouncy or not? But buying a mattress online means that option isn't available. Thankfully, there is plenty of information at hand to help you make the right choice for you. Here's what you need to know when deciding how to choose a great mattress for a good sleep.
Check The Mattress Type
Mattresses come in a variety of forms. You have Open Coil, Pocket Spring, Memory Foam, Pocket Memory and Orthopaedic.
Whatever one you want really comes down to personal choice. Would you like a mattress with springs, or memory foam, or a combination of both? There are plenty to choose from.
Because of this they will come in a variety of firmness's. An issue we will touch on shortly.
Check The Size
Mattresses are made according to the standard size of beds. From a small single to a super king-size you will be sure to find a mattress that suits your needs.
Check The Firmness
Checking the firmness can be a difficult one. You're not there to sit or lie in on the mattress after all. Generally a store will have someone available that you can call to discuss such things. However, some companies are aware of this online shopping pitfall and will provide you with the required information on their website. Like this one who informs you whether a mattress is considered soft, medium-firm, firm, ultra-firm.
Check Price
The real beauty of online shopping for us consumers is competition. The more competition a company has the more it has to battle for our attention and money. Because of this prices will be as low as a company can make them which gives rise to such enticing claims like 'save up to 50% off typical high street prices'.
You can also shop around a lot easier to make some price comparisons of your own.
Check Delivery
Even a small mattress is a fairly large and heavy thing and therefore not easily transported. As a result paying for delivery of such an item can be potentially expensive. Check for free delivery which is usually available for mainland UK customers in a majority of online stores.
Check Return Policy
There is always going to be a slight degree of risk when buying online. Especially if it is your first time buying from a particular store. Even if it is a store you have shopped with regularly you may encounter some problems. Maybe an item has arrived damaged or is not as you thought it would be. Whatever the reason it is advised to check out a company's return policy before you purchase.
You might find that a company is happy to take a return at no extra cost for a number or reasons. Likewise they may charge you, or make you incur the cost and responsibility of return yourself.
A standard non-return issue with mattresses can be found where a vacuum packed and rolled mattress has been opened from its packaging.
Make sure to take a mental note of such policies to save you any possible future headaches.
As we have seen knowing how to choose a great mattress for a good sleep from an online store isn't as fraught with difficulties as we may have expected it to be. A good company will have all the information you need t know to help you make the right decision. All that's left is for you to choose your mattress, get it delivered, and relish in all those good nights of sleep coming your way.