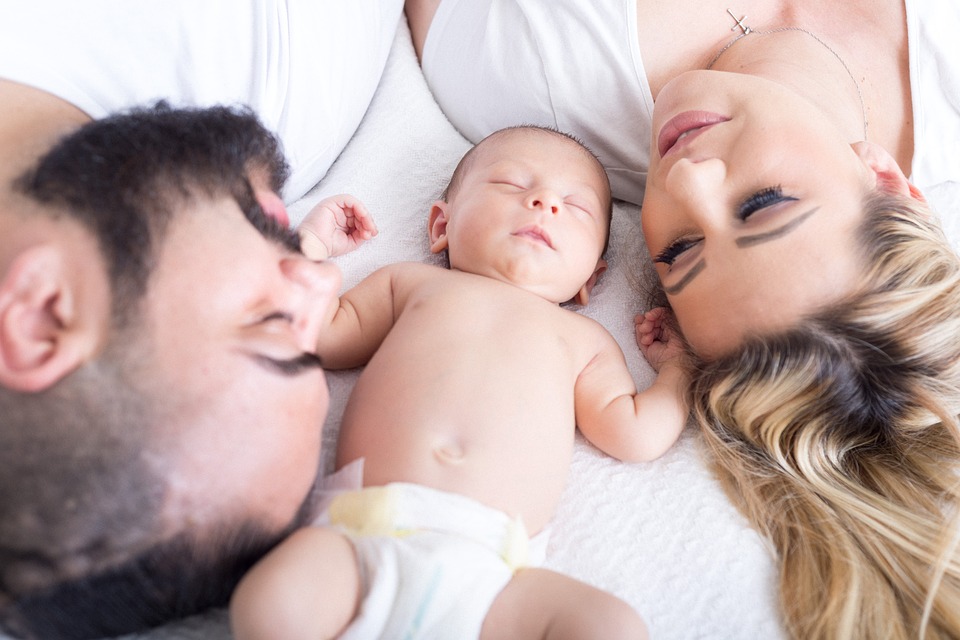 Bringing home a new baby from the hospital is an exciting time in the life of any new parents, but there's also a lot of obstacles that stand in the way of assurance in the arrival at home with your bundle of joy. New parents face a variety of safety and care issues when bringing home a new baby and without the comfort of knowing that you are doing things right, these problems can be very overwhelming.
Prepare the Home
Preparing the home for baby's arrival is one of the best ways to ease your mind that your new bundle of joy will be safe and protected when they arrive home. The nursery should be set up, complete with crib, glider rocker, changing table, and all of the other items that you wanted to make baby's room a special place. You can keep diapers, wipes, etc. out of sight when there is a changing table in use.
A slew of baby safety products help you babyproof the home for baby's protection. This includes electrical safety covers, corner covers, and many other items. Somethings won't really be necessary until baby gets a bit older but it's a good idea to have it in place to ease your mind.
Health & Safety Concerns
Jaundice, or yellowing of the skin and the eyes, and dehydration are two of the most common concerns for newborn babies after leaving the hospital. Most babies experience jaundice after leaving the hospital, so keep an eye on your little one for signs. Your pediatrician will discuss each of these concerns with you so that you know what to look for and the right way to respond to the situation.
Parents should look out for infection in their newborn as well. Babies have sensitive immune systems that can easily pick up germs and bacteria from visitors and other people. A temperature is one sign that baby is sick or has developed an infection, but there are many others as well.
When to Call the Doctor
There are a few signs that warrant an emergency. Call the doctor immediately if:
– Your baby is breathing irregularly
– Baby appears sluggish or won't stop crying
– Jaundice symptoms have not improved by day 5
– Your baby has a fever
– You notice blueness of the lips or the face
– Baby's body temperature drops
– Signs of dehydration (less than 3 wet diapers in a 24-hour period)
How to Make Life Easier With a Baby
The best way to make life with baby easier is to simply relax. Most of the things that you need to know will come to you in time. In the meantime, turn to close friends and family members for advice and support. But, most importantly, trust yourself and your instincts. They're pretty strong as a parent and you won't do anything to hurt your baby but instead will take every step possible to protect the baby with all of your might. It is certainly fine to look online for tips and advice and to turn to baby books for guidance but remember to use them as guidelines only. Talk to your pediatrician if there are any concerns.
It Gets Easier, But…
There are worries and concerns at every age. For example, when your little one is old enough to say no and learn that he or she has his or her own voice, it is sometimes a challenge to get them to clean up or do other things they're told. And food time is oftentimes fussy time when toddlers are involved.
Kids don't really favor healthy foods in most situations. They'd much rather eat snacks and all of the foods that taste great instead. But, as a parent, you know that your child needs healthy foods and snacks and toddler vitamins to grow healthy and strong. It is a good idea to supplement their diet with vitamins but strive to serve them meals that are as healthy as possible.